spiderweb looking mold on rock layer?
soniaandreia
January 2, 2013
i built my terrarium in a jug about 2 months ago. My layers consist of rocks, charcoal, moss, dirt/sand mixture, plants and moss on top.
I noticed a few weeks ago that now there is white spiderweb looking mold on the rocks layer only. I have monitored it and it does not seem to be surfacing to the plants and the plants are doing fine on top. I have only watered it once (the initial watering) and alternate window time with no window time. any ideas on what to do here? I quarantined the moss and plants before planting so I know nothing on the plants can be causing this. I am just confused why it chose that layer to grow and if anyone knows if this might surface or if they can all live happily in there?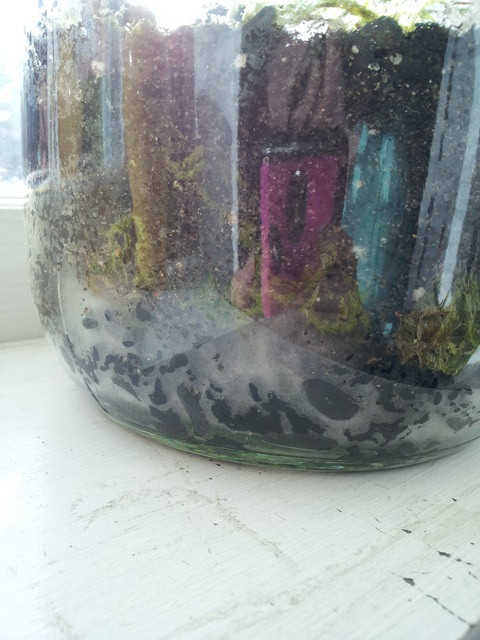 This post was edited by soniaandreia on Wed, Jan 2, 13 at 15:44