Blast from the Past Part Two.
ron_and_susan
(z8 GA)
November 23, 2012
Here's 5 more Rosearts from way back. This first pic is Austins and Bottle of Blue.(Our favorite!)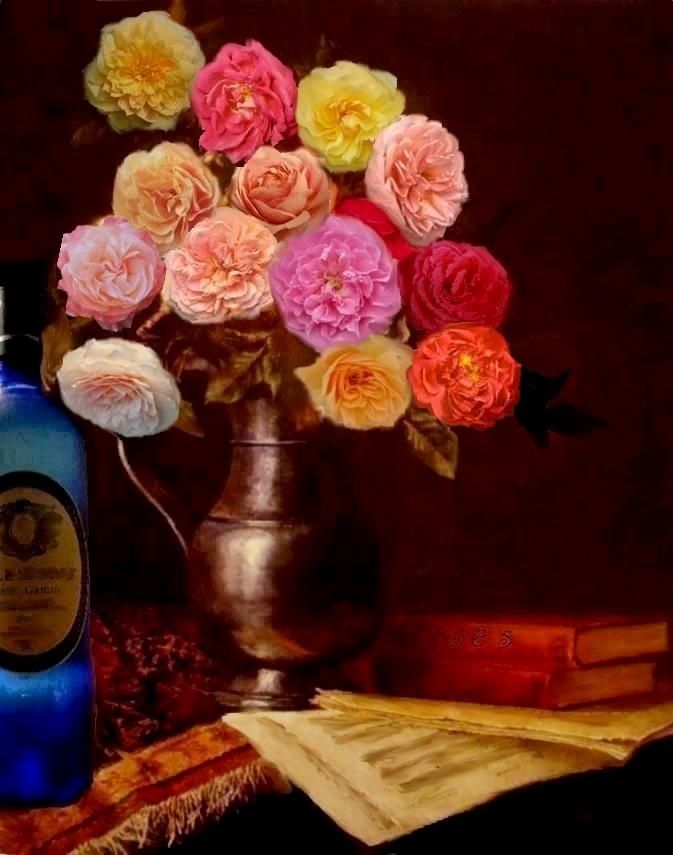 ">
This second pic is A vase of Color.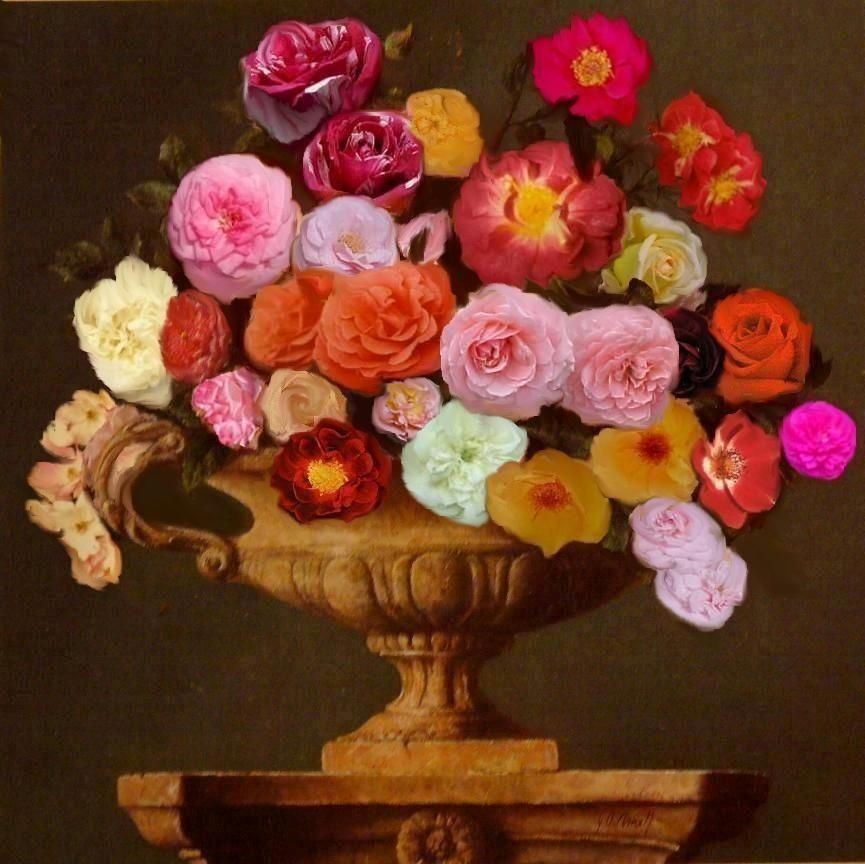 ">
This Third Pic is Barroom and Roses.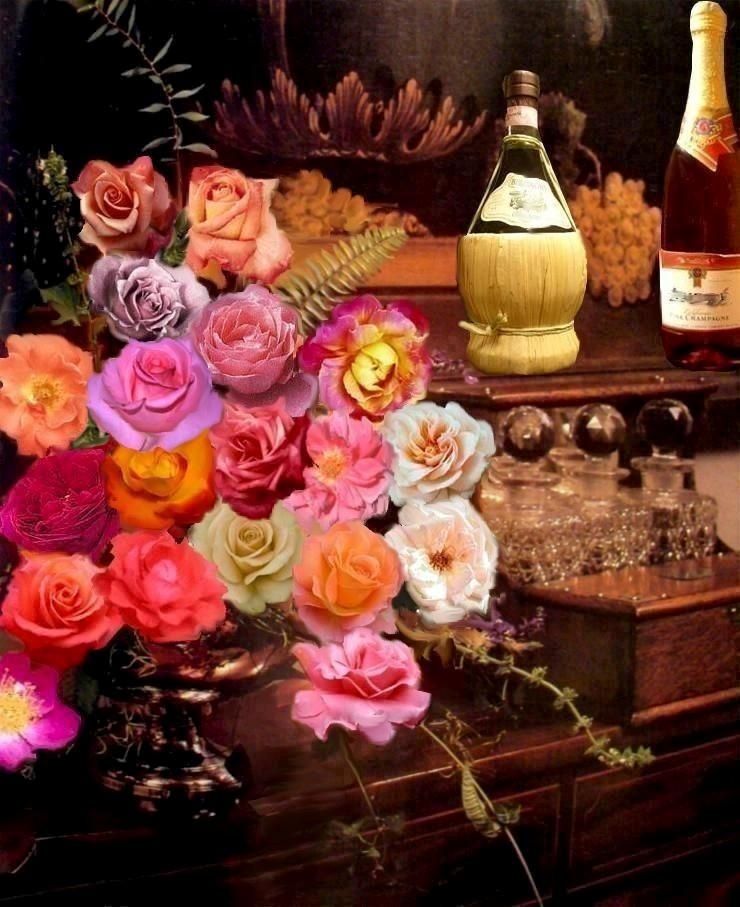 ">
This Fourth Pic is Basket Bouquet.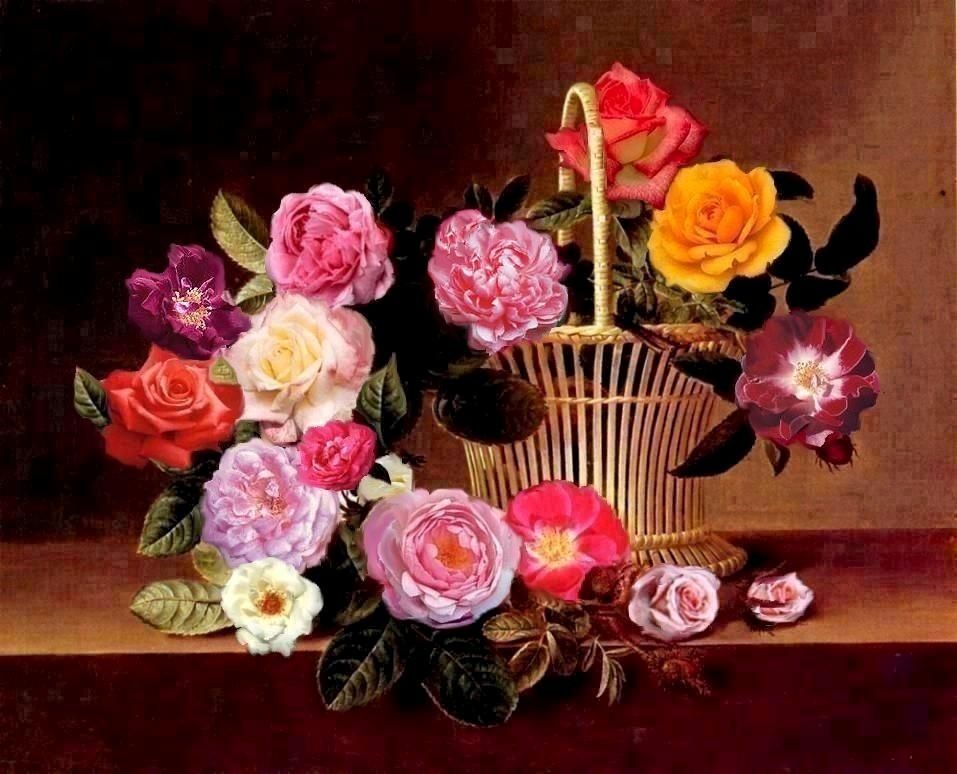 ">
The last pic #5=Basketful of Roses
">