This and That
intimidator_3
(7a TN)
January 10, 2007
Well, the board seems to be a little slow here lately so I thought that I would get on here and try to drum some of you guys out of lurkdom.
Unfortunately, Ill have quite a bit of time to sit around on the computer for at least the next couple of weeks. I had a pretty severe ankle sprain last friday night. Im still nice and swollen and my foot is a real purty shade of lavender right now. Ive had a couple of doctors(one an orthopedist) tell me that I would probably be better off if I had broken it. Healing time is quicker it seems. So much for feeling relieved when the E.R. nurse told me there wasnt a break. Speaking of being temporarily handicapped, has anyone heard from Jeff lately, or did Lavonne just go ahead and have him put down?
Been catching up on a lot of reading this week. Got the new Plant Delights Nursery catalogue today. Tony has several varieties of Palm in there this year. One of the Palms that I noticed was a Trachycarpus 'fortuneii' Tennessee form. He gives credit for the seeds he started them with to Will Taylor of Athens Tennessee. If Im not mistaken, isnt Will "Buckn21" on this forum? Pretty cool.
This may sound like a strange question, but whos got blooms to show off? We actually have three that Ill share with you guys right now. One is a Camellia, and the other two are of some of our Orchids that are blooming right now.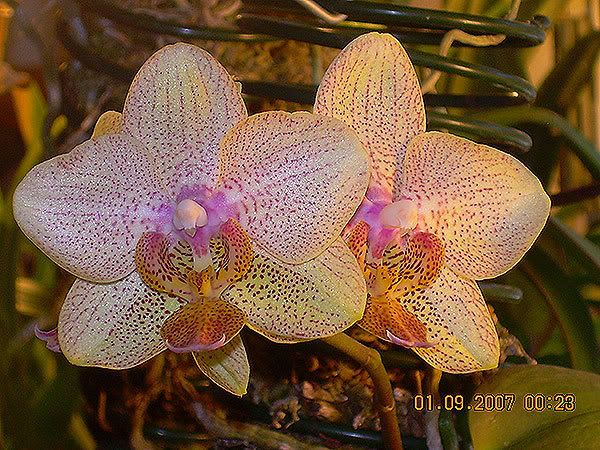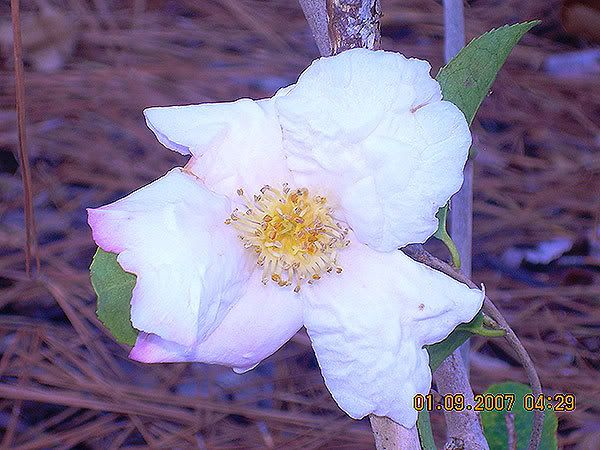 Later,
Doug