APRIL ~HoRtIhOliCs AnOnYmOuS~ 'Garden Party'
hummingbirddaisy
March 29, 2007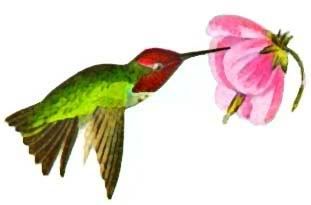 Welcome to Our First Garden Tea/Coffee Party! It is FINALLY time to start playing in the dirt again!
This month, you choose who you would like to send to. Please remember that some of us are vegetarian so please be aware when picking out yummies for your gardening friend this month :-)
HAPPY EASTER! Is anyone going to color eggs and do an Easter Egg Hunt this year? Do any of you decorate for Easter?
I can't wait to hear about everyones plans this month!!!
It's time to forget what "house cleaning" means, LoL. Vacuuming? What? I have dirt to play in! No time for silly things like vacuuming!!!! :-)
May the start of spring bring us all lots and lots of blooms and color our gardens like a rainbow.