Well I now own a 90 gal tank.............
paul_
(z5 MI)
July 15, 2006
Space has now gotten tigher in my apt, but I was just too weak to resist. Got the tank and stand for $75. Couldn't pass that deal up.
Now to try to plan out how I want it to look.
Now as far as drainage goes, do you think the plastic whatever its called thing in the bottom would be sufficient?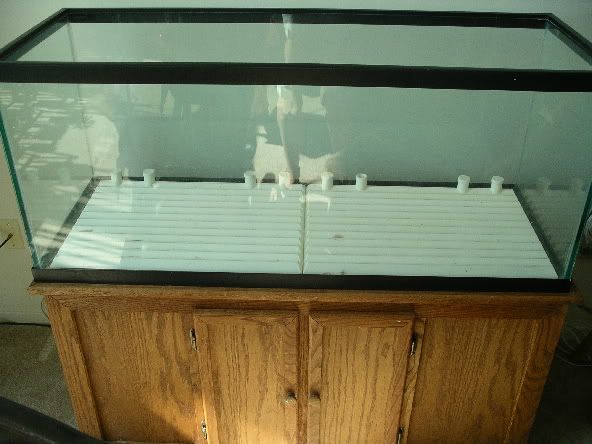 This terr will only have plants -- mainly orchids -- in it. In my 30 gal [which will be getting torn down as the 90 gal is its replacement] I have an inch or two of primagra [the puffed clay balls/pellets]. If the plastic ?grate? would prove sufficient I would be happier just sticking with that. [Would keep the tank lighter which would be great when someday I move out of my 3rd floor apt. Heckuva lot nicer than tearing the sucker all the way down.]