finally, SFG boxes
Last year I convinced my hubby to make me boxes. We bought the wood and then nothing happened. This spring, I got a bit (jut a bit) demanding and he finally put them together. I am very happy and so far mostly so good. I already have ideas to change things around. And he promised to build me one more box. All of my boxes are 4x4x12. Because it is next to the house, it had to look good, He was adamant about that :-).
asparagus 15 crowns, probably have about 20 spears or so up. there is a bare spot if you look close enough.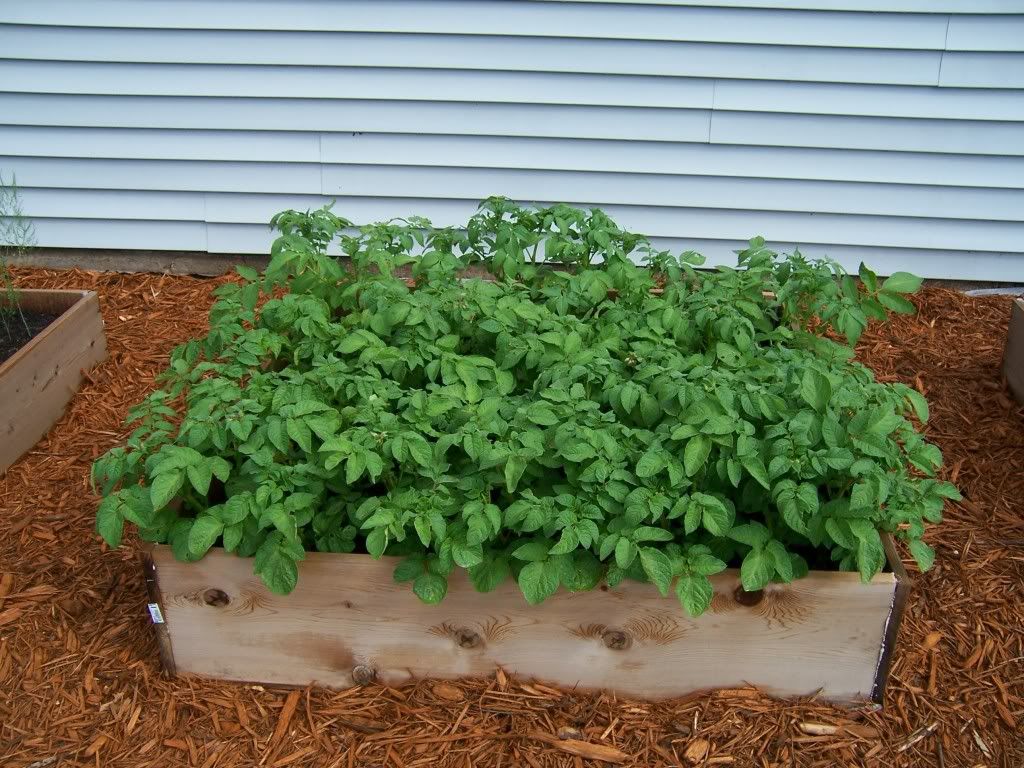 2 kinds of potatoes, yukon gold and a red (i think). i was so late getting my boxes that they were really picked over. not sure that 2 kinds in a box is a good idea. i am wondering if they shouldn't have more dirt in the box. i think there is only about 6". is it too late to add more? or are they ok as is?
june and everbearing strawberries. today i noticed runners so they need to go. the box isn't full so i might keep some of the runners for extra plants. is this a good or bad idea? Lucy is watching. thankfully, my cats, have not used the boxes for bathrooms.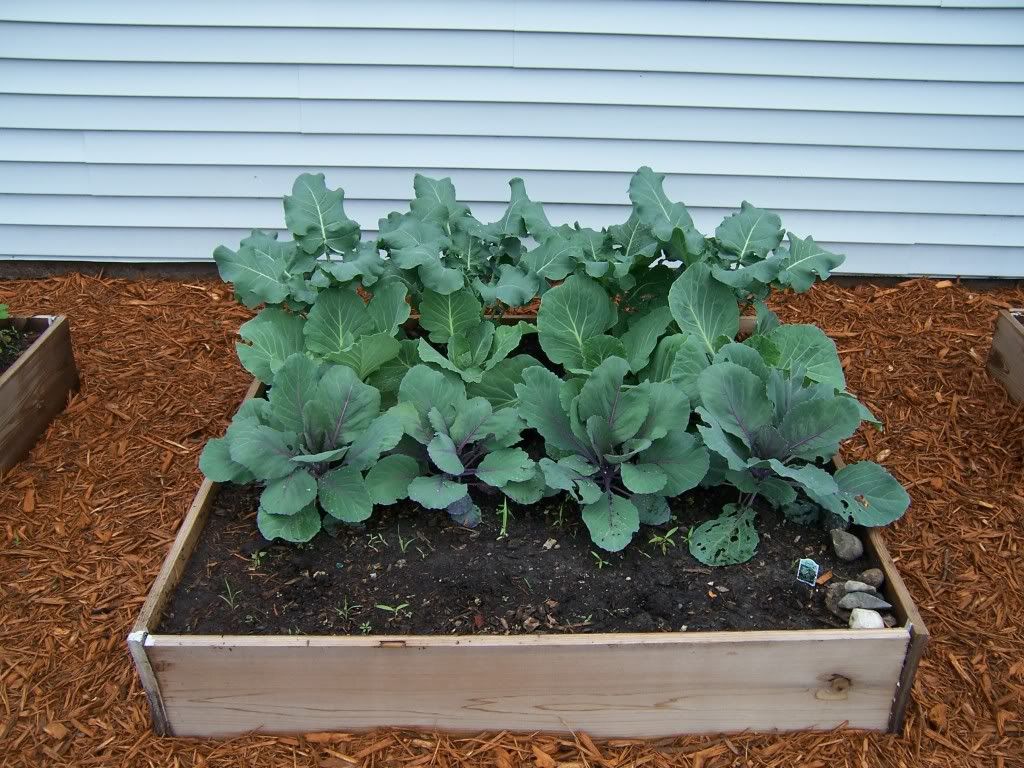 broccoli and cabbage. they are huge but now something is eating my cabbage. bought some BT but i read i probably should have covered them. is it too late to try and cover them? i guess i have more reading to do! 4 squares not used. what a waste of space.
peppers, celery and beets. not happy about this box at all. can't seem to grow beets no matter which garden they are in. i wanted beet pickles but i think i will only have enough to eat. should have planted more peppers and no celery (cheaper to buy it i think).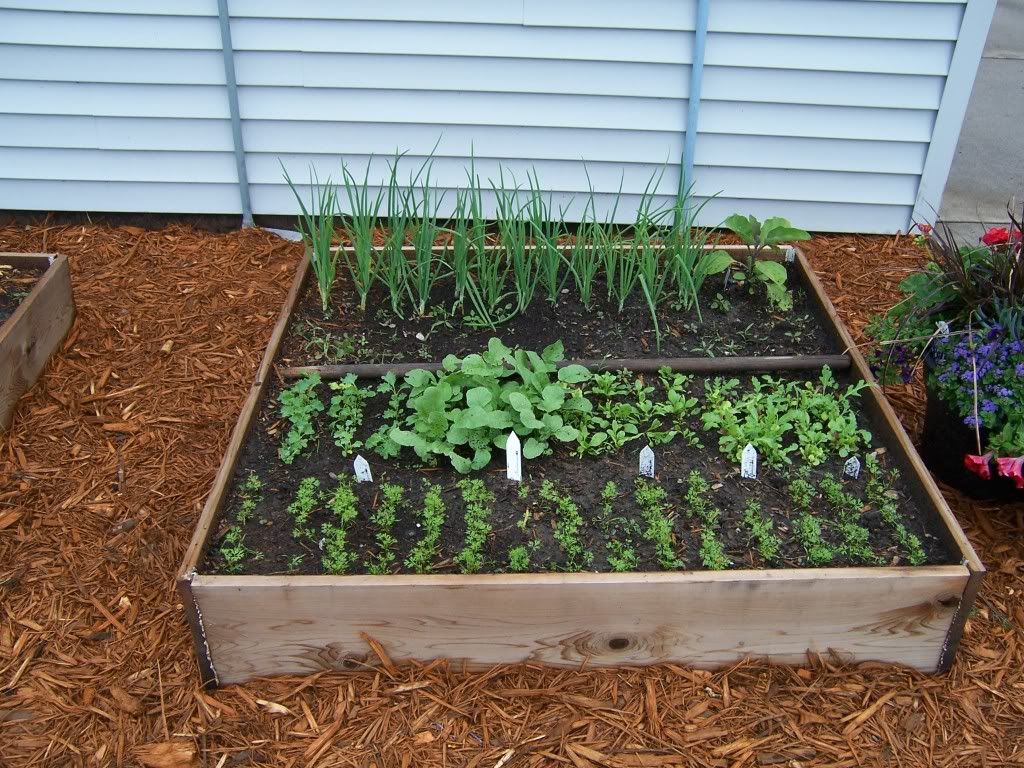 3 kinds of onions, carrots, kale, radishes, spinach and letter mix. oh year, one egg plant. thought it was worth a try. i was reading somewhere about a lettuce bowl. i sort of like that idea better than this. i have 4 squares not used. not sure what i was thinking.
here is an overall pictures. my husband and i spent a full weekend on just the boxes and then a full week working on our backyard. it sure looks better than the dirt that was there!
thanks for looking. any input is welcome since this is my first foray in sfg. i also have a big garden out in our front yard that has corn, tomotoes, cukes, and squash. i have been canning more these last couple of years so i am not sure how much canning i can get from sfg, especially with the carrots and the beets. the cabbage is for suaerkraut.
Jodi