HELP! Does this look like nutritional deficiency?!
Photos are available here: http://s1359.photobucket.com/user/stephanie_schneider2/library/
My seedlings are five weeks old-- San Marzano tomatoes being grown in large pots, indoors, under grow lights. Currently potted in a mixture of Happy Frog potting soil and their original Epsoma seed starting mix. I bottom water appx once a week (or as needed) and add a very diluted amount of fertilizer (Grow Big: 6-4-4) about once a week. I have only fertilized them twice.
I first noticed some purple on the undersides of some of the leaves, but that has since gone away, and am now experiencing the yellowing of the lower leaves of the plant(s), usually preceded by the white spots pictured, which results in wilted/rotting leaves. I'm experiencing the same issues on all of my plants, San Marzano and Better Bush.
Does anyone have any idea what this might be? I'm leaning toward Mg deficiency.. HELP!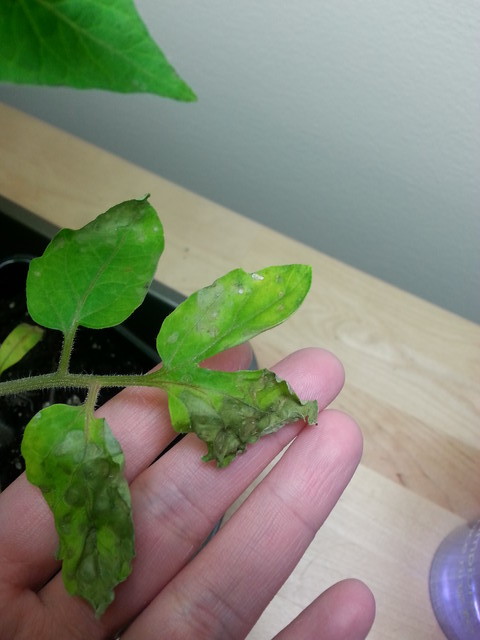 Here is a link that might be useful: Plant PhotoBucket Page