Tomatoes Diseased...or possibly environmental cause
sunnyk
(Z6 SW Coastal CT)
May 15, 2009
I checked the 'Problem Solver" thread and still cant seem to get a grasp on what I have.
These seedlings are about 12 weeks old, have been outside hardening off gradually for the last 2 and a half weeks.
They are growing in Pro-Mix and have been for the past 9 weeks or so.
They did get some dirt spattered on them when it rained overnight about a week and a half ago(although the dirt in question is driveway dirt and nothing has ever been planted there), and the spots have been on them since about 2 days after the rain stoppped.
It did rain/stay overcast and cool for around an 8 day stretch right before these spots showed up.
So is this something they can possibly grow out of, the plants themselves are pretty healthy looking where there are no spots.
Hope I included enough info, but if not let me know....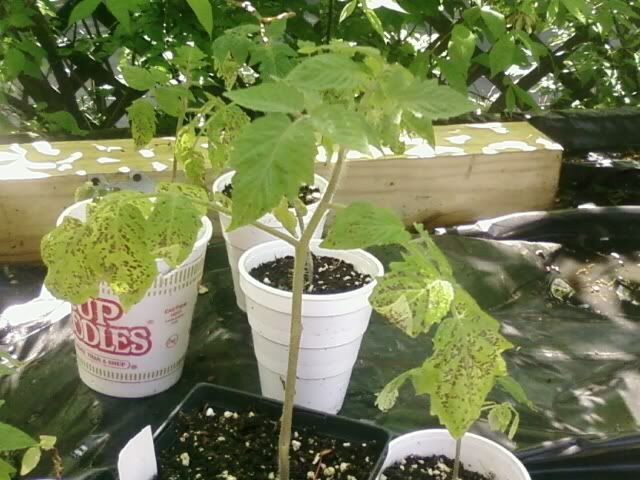 Sorry about the picture quality, I had to use my cell phone as I cannot for the life of me find the charger to my camera.