Should I Yank These Out?
euarto_gullible
(5)
June 1, 2009
Anybody have any idea what's up with this Burpee Big Boy Hybrid? The top growth became stunted and then became speckled with purple. Is it a calcium deficiency? This is one of two sick plants in the garden that I'm contemplating replacing with extras.
I'm also wondering if I should yank this sickly Brandywine because I do have extra seedlings. I grew 12 Brandywines, and kept the 2 most vigorous plants, giving the rest away. Look at the difference between these two plants right next to each other.
The Runt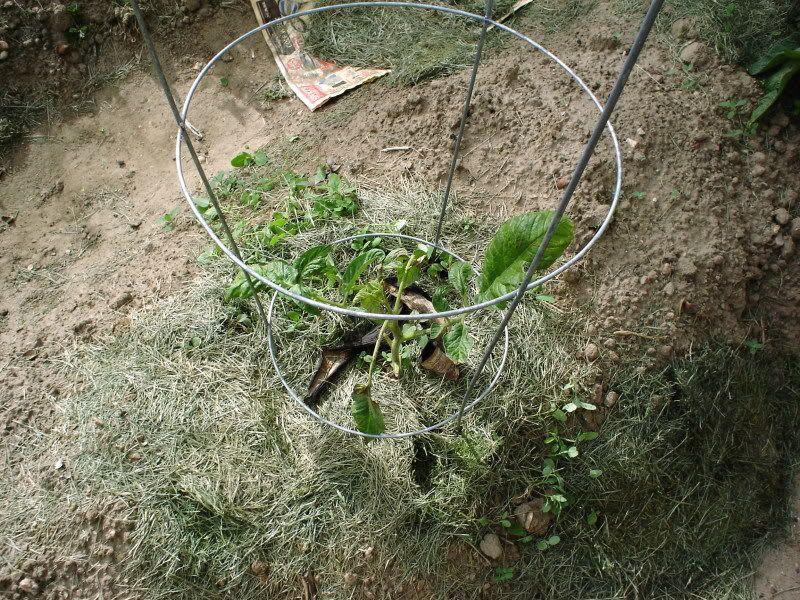 Big and Beautiful