what pest is this eating my Tomatoes?
Minderella
(9 Lake County FL)
July 16, 2011
I have some small black insect/bug eating my tomatoes. Please let me know what they are and how to get rid of them. Mindy K.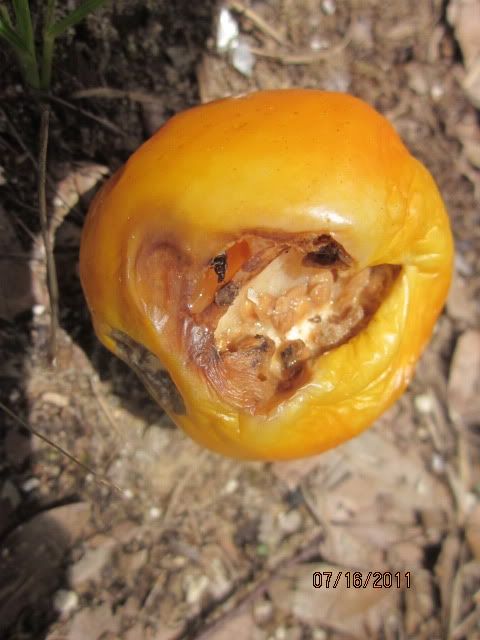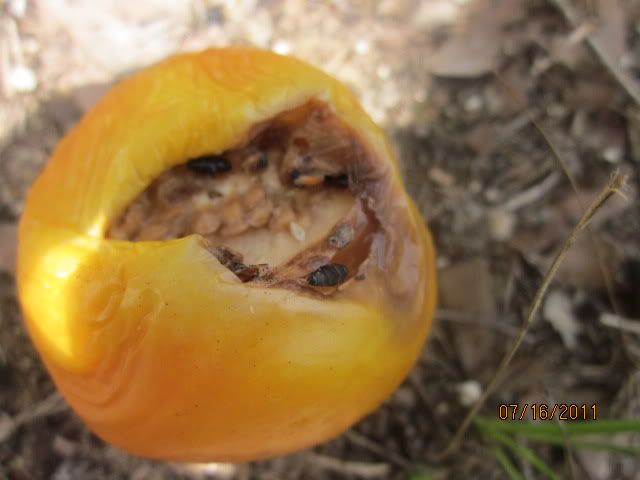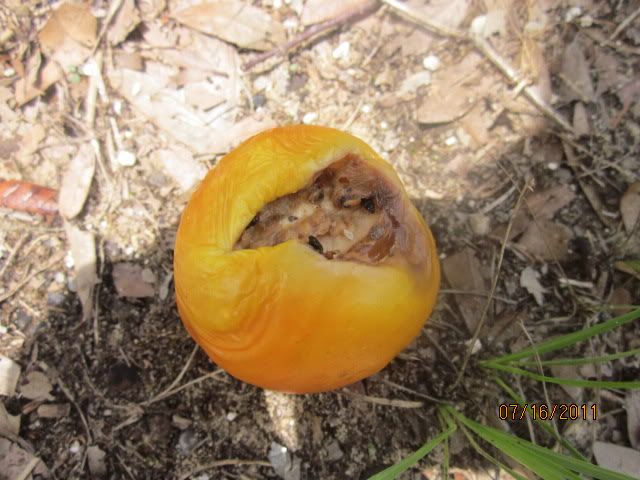 This is another tomato I found, looks like some animal has started eating it.