Is this a tomato worm?
future_farmer
July 20, 2006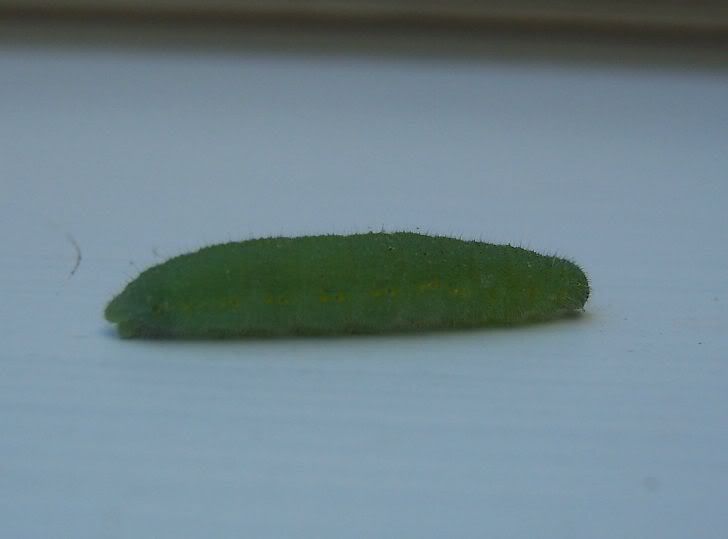 It showed up on my front door a few days ago and I'm not sure what it is. I thought it looked kind of like a tomato worm when I looked at it, but I'm not sure. It doesn't have any horns, so I'm not sure that it is. The odd thing is that I don't have any tomatoes this year. Well, I have one tomato that my mom bought from a nursery, but it has probably died by now because it didn't get planted; it's nowhere near my front door, though. I couldn't get a better picture because the next day it turned into this.


That is a cocoon, right? I don't know what else it would be. I'm sorry if I've posted this on the wrong forum; I'm just trying to figure out what this little bug is or was.