how to stop pests eating my leaves?
peacelovinglily
November 17, 2009
a)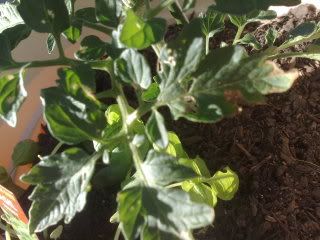 b)
a) and b) I think I know what's been eating them - I discovered this little green grub caterpillar- like thing on a leaf for both plants, and scraped it off. But HOW can one tiny little grub do so much damage...And I've only found one so far; are there likely to be more? Where do they come from?
Could someone advise on how to treat the leaves and prevent this happening again? What are the consequences of leaving them there?
*panicking*