Some Recent Shots (Aug 9-11th)
josh_palm_crazy
August 11, 2009
Hi all. I wanted to share a few shots of my garden I've taken over the past few days.
Jay
First are my Cannas.
Tropicanna Gold
Dwarf Yellow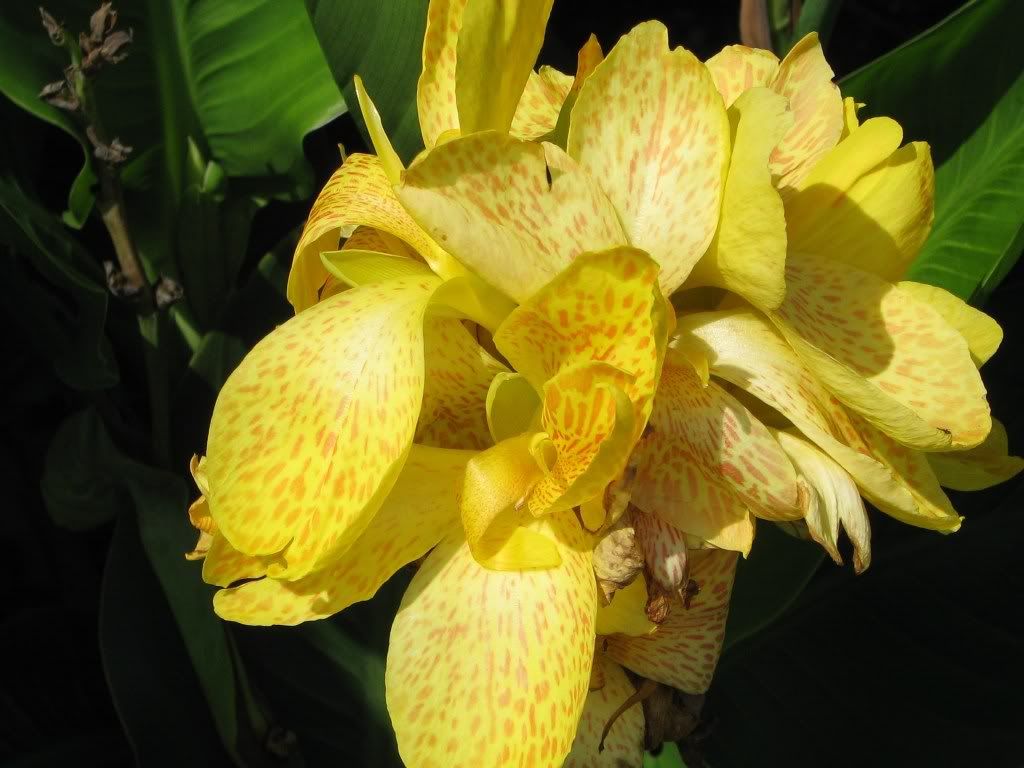 Dwarf White
Giant Peach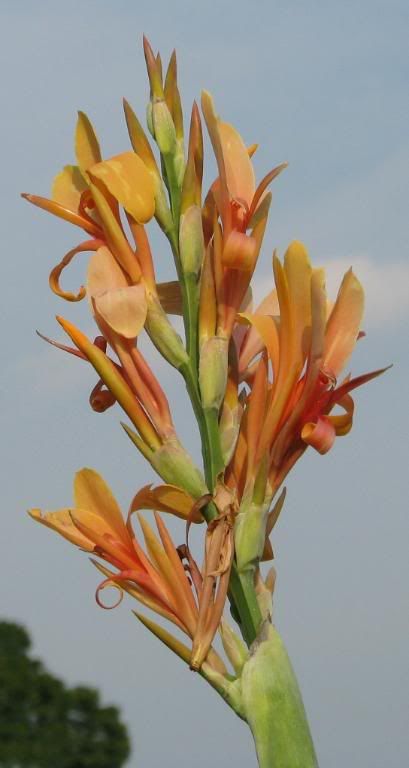 A hybrid of Giant Peach and Intrigue
Same kind.
Partially bloomed Orange Punch
Now the full garden shots.
I thought these photos would give a different perspective of the bananas.