Is this tomato plant diseased?
ameera
(z11 Dubai)
February 1, 2013
I am growing what I think are Brandywines but I am not sure...long story short, I gave my housemaids a packet of tomato seeds to start growing since I was going to be overseas for almost 2 months. I thought it was Orange Minsk, but posted photos here to ask a question and was advised it was the wrong leaf type to be OM. I still can't remember for sure but don't see my Brandywine Sudduth seed packet so I am assuming that must be what is growing.
I have 3 plants up on the roof, and they all were doing well, but in the last week to ten days one of them seems to be succumbing to something... I just want to know if anyone recognizes it and if it is something bad that is contagious to the other plants.
Here are some photos:
The first 3 are from the unhealthy looking plant: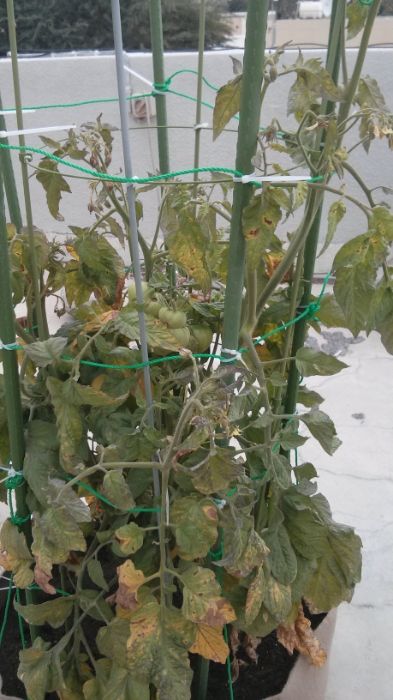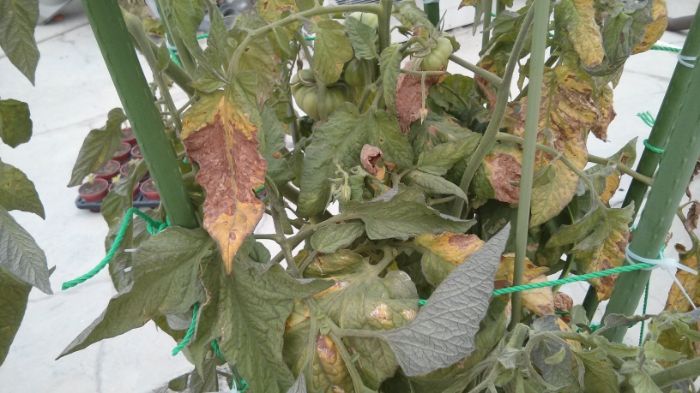 And here are photos from the 2 other healthy plants: