Anyone successfully root ylang ylang from cuttings?
yaslan
(8 WA state)
February 26, 2010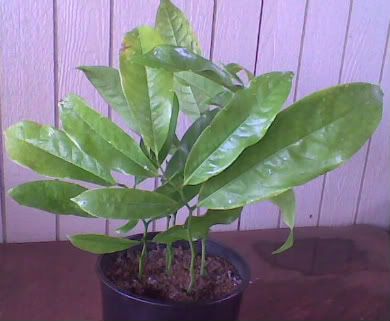 These ylang ylang cuttings are about a week old. They seem to be doing pretty good. I have them covered under a plastic cover (they seem to like the extra humidity).
I am wondering if anyone has successfully rooted ylang ylang from cuttings before. Any info would greatly be appreciated.
Thanks.
-Bo