Strelitzia flower stalk?...Hope so!
greenclaws UKzone8a
April 23, 2008
Was having a tidying session in the g/h and decided to move the strelitzia as it has developed a bit of a lean to one side. I was just about to repot it more upright and turned it around and noticed this growing out from between the older leaf bases...is it what I think it is?? Had been told new leaves emerge from beside the last new leaf, this isn't the case with this spear. Plus it has that little sheath like covering, not noticed this on the new leaves Hope it's a flower stalk as it will be my very first.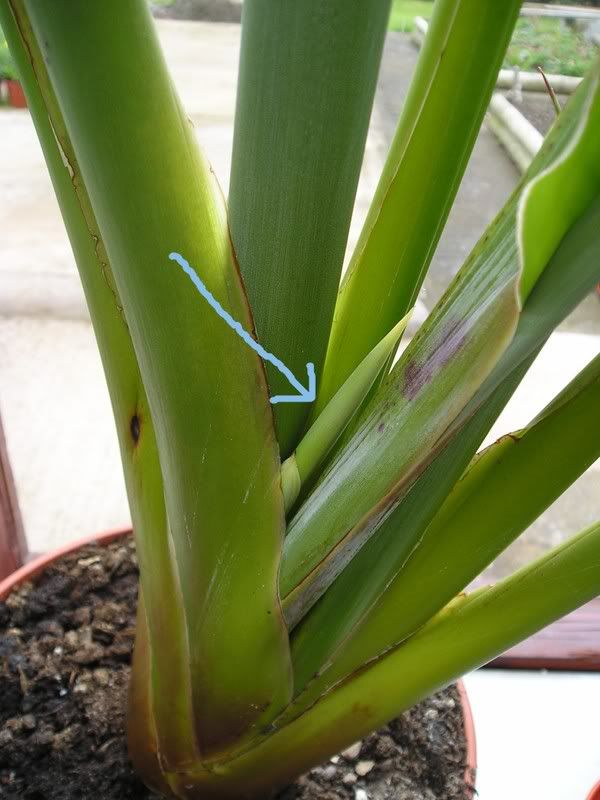 The pot it's in is quite small in comparison to the plant at almost 5ft in height, here it is taken last summer. It's now pushing the compost out of the top of the pot leaving no room to water. Guess it would be best to wait till it's flowered (if it is indeed a flower stalk) before I re-pot? It was a casualty from the 'dead and dying trolley' as I call it in a DIY store a few years ago and around 1ft high and with 4 sickly leaves. Keeping my fingers crossed for a flower stalk confirmation.
Gill.