Guava leaves turning yellow indoor
bevo2000
(Dallas: 8)
January 23, 2010
Hello all,
This is my first year wintering my guava. It is in a big pot and placed at a south facing window for plenty of light. I only water it if the leaves appear to wilt (the water drains quickly from the pot).
Some of the leaves are turning yellow, and I am worried that I may have been watering too much. I want to keep it alive until April so I can take it outside. Please let me know if there's anything I am doing wrong.
Please see the pictures below.
1) Guava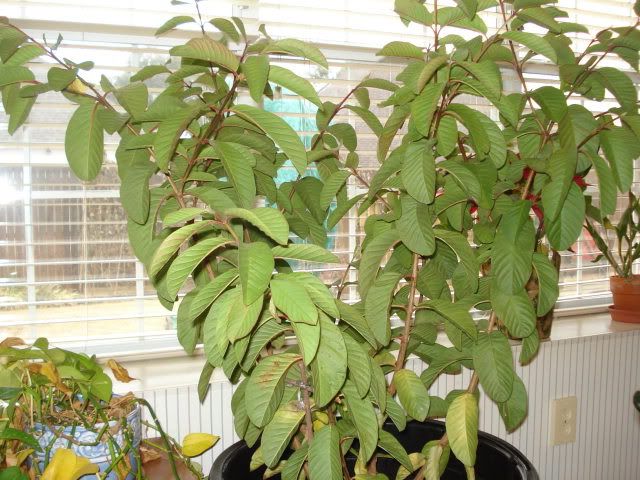 2) I only add water if the leave about to wilt like this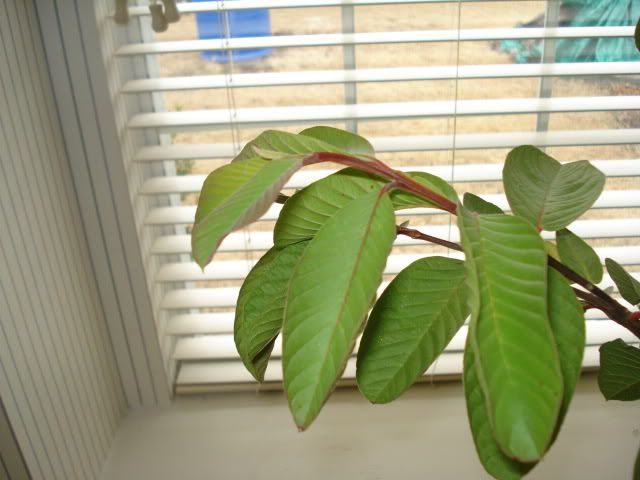 2a)
3) Leaves turning yellow at bottom of plant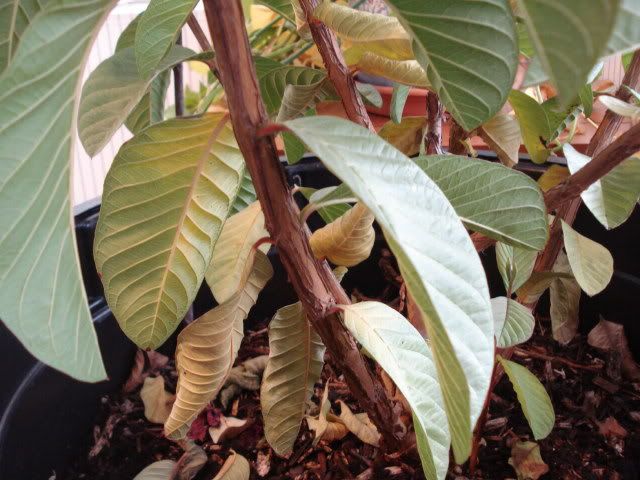 Thanks,
Dustin