Maha Chinook, Nam Doc Mai, and others...
I was at my father's today helping him decide where to plant the Maha Chinook I scored last year (thank you again Andrew for the heads-up on that one). He had some plants removed from his yard which opened up a beautiful sunny area for the Maha. Here are some pics of it: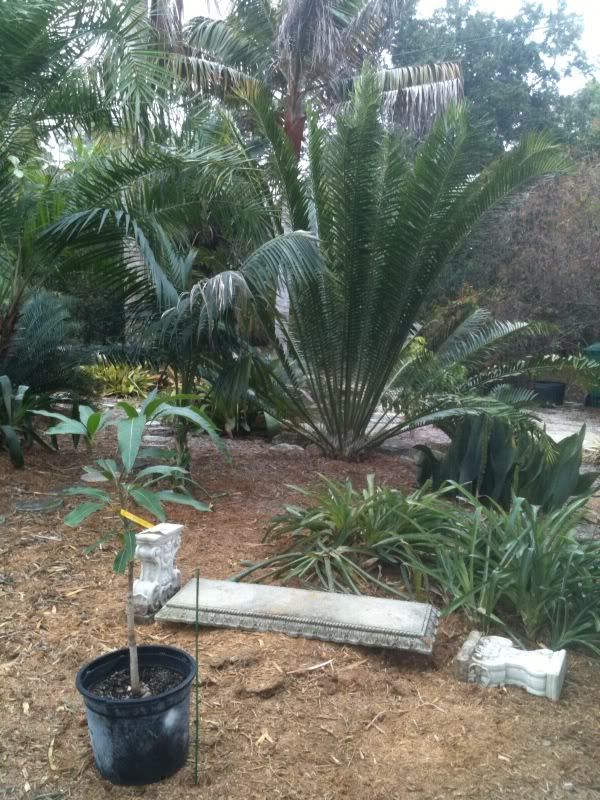 -the bench was taken down for the tree work.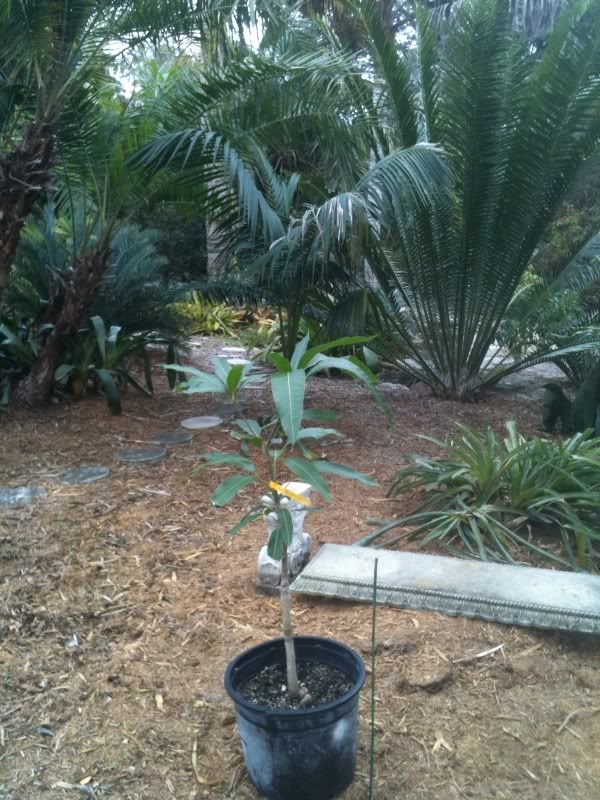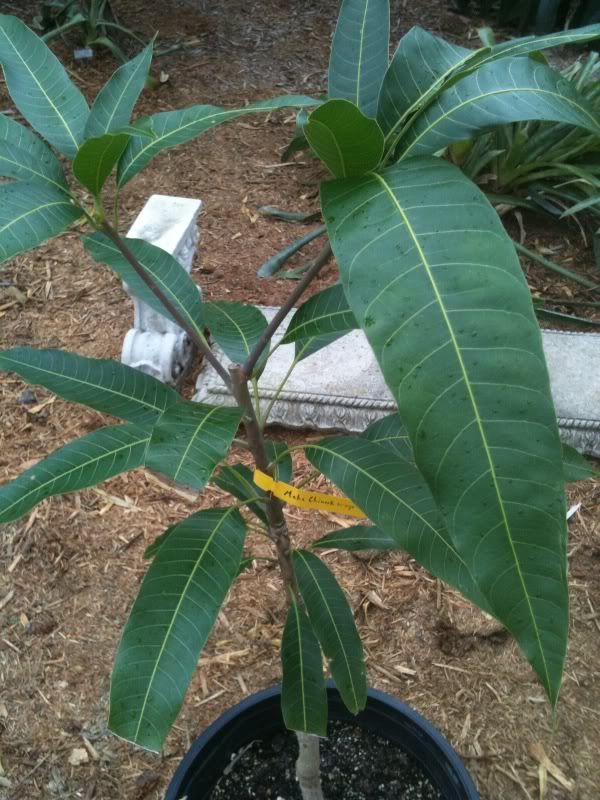 Small Fairchild flowering: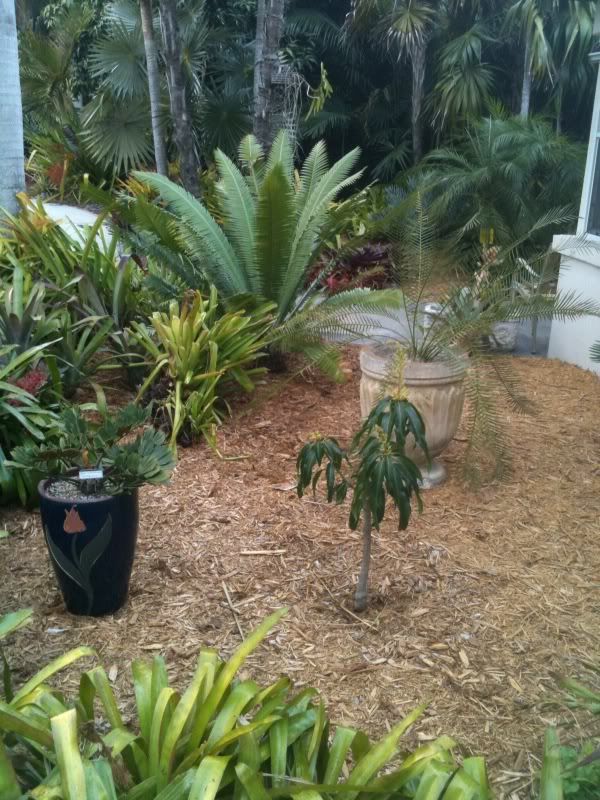 Nam Doc Mai (3 years in the ground...about 10' tall). The photo is a bit overexposed.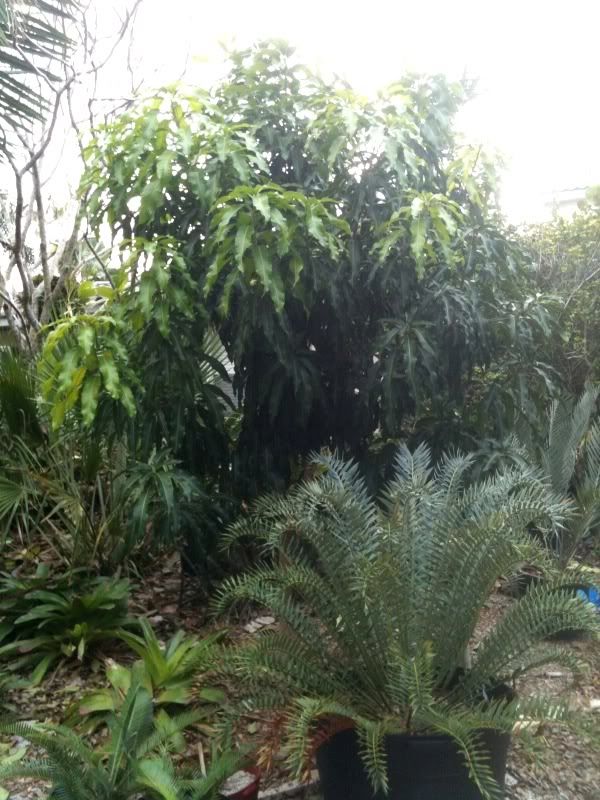 So after the new additions to the yard the mango tree line-up at his house will be: Kent, Keitt, Nam Doc Mai, Fairchild, Lancetilla, Florigon, Graham, Maha Chinook, Po Pyu Kalay, Alphonso, and Southern Blush