Orange Minsk flowering early? Should I pinch these flower off?
ameera
(z11 Dubai)
March 7, 2012
I just planted my Orange Minsk seedling 3 weeks ago on 2/13/12. I see some flower buds already forming even though it is still small...
I was asking on another forum about early flowering on my Sweet Dumpling Squash plant that is still really small and was advised to pinch off the buds so that the plant can concentrate on growing.
I was wondering if its the same philosophy with tomato plants.
Here are the flower buds: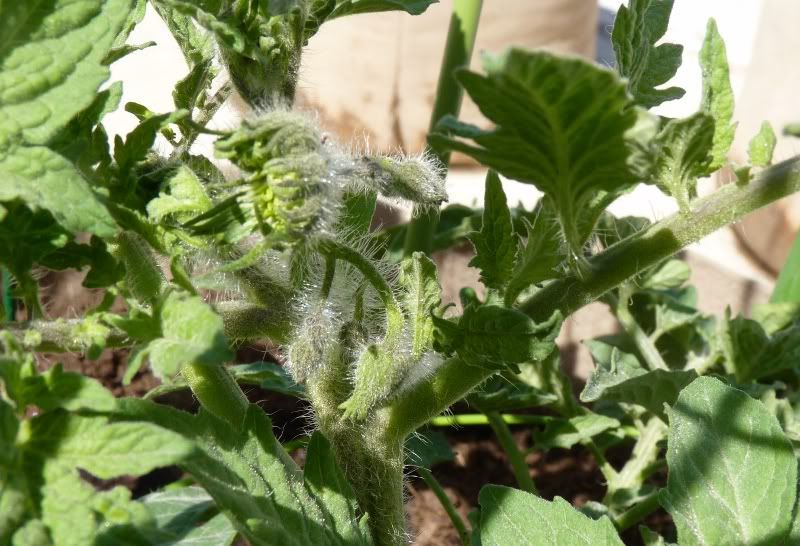 And here you can see the size of the plant (it is in a 30 gallon Smart Pot):