Yard Update 2/21/11
hmhausman
(FL 10B)
February 21, 2011
Ok, in honor of President's Day and the great weather we were having this morning, I went ahead and took a few shots. Hope you enjoy!
Manalita mango....barely 1 foot tall. Previously posted because of the cut made in the trunk by the lawn people causing new growth from below the terminal bud. I am only planning to allow it to bear 2-3 fruits this year. JK.....I'll be plucking them off as soon as they form.
Seedling Roliinia, pushing new growths and very tiny blooms.....hoping for first fruit set.
Brogdon Avocado in full bloom way ahead of all other in the yard.
Former Oxcutzcab Sapodilla, snapped at ground level by Hurrican Wilma....now probably seedling growth from the root stock, fruiting for the first time.
Hasya Sapodilla, number 1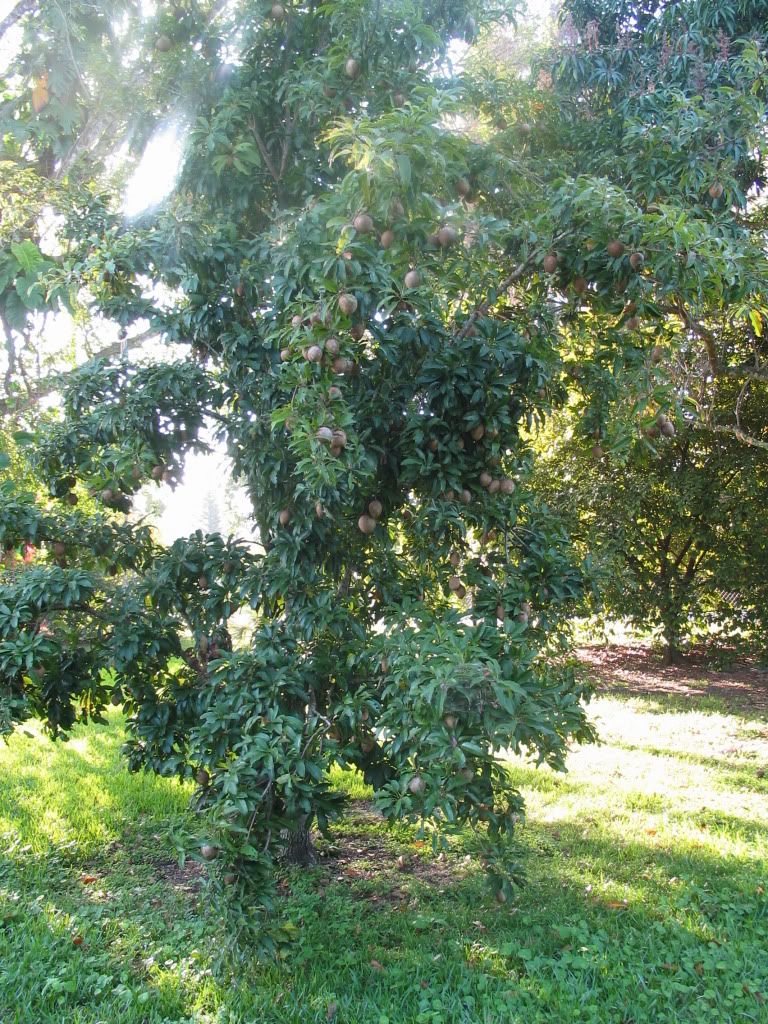 Alano Sapodilla
Macadamia Nut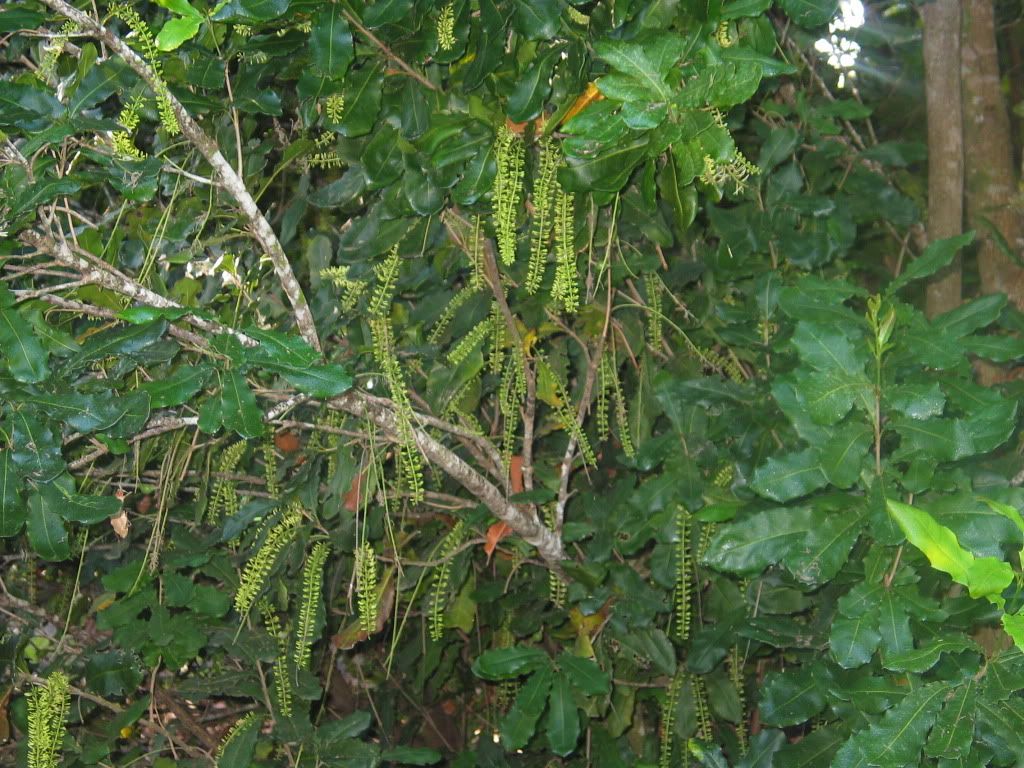 Pakistani Mulberry
Dang Rasimi Jakfruit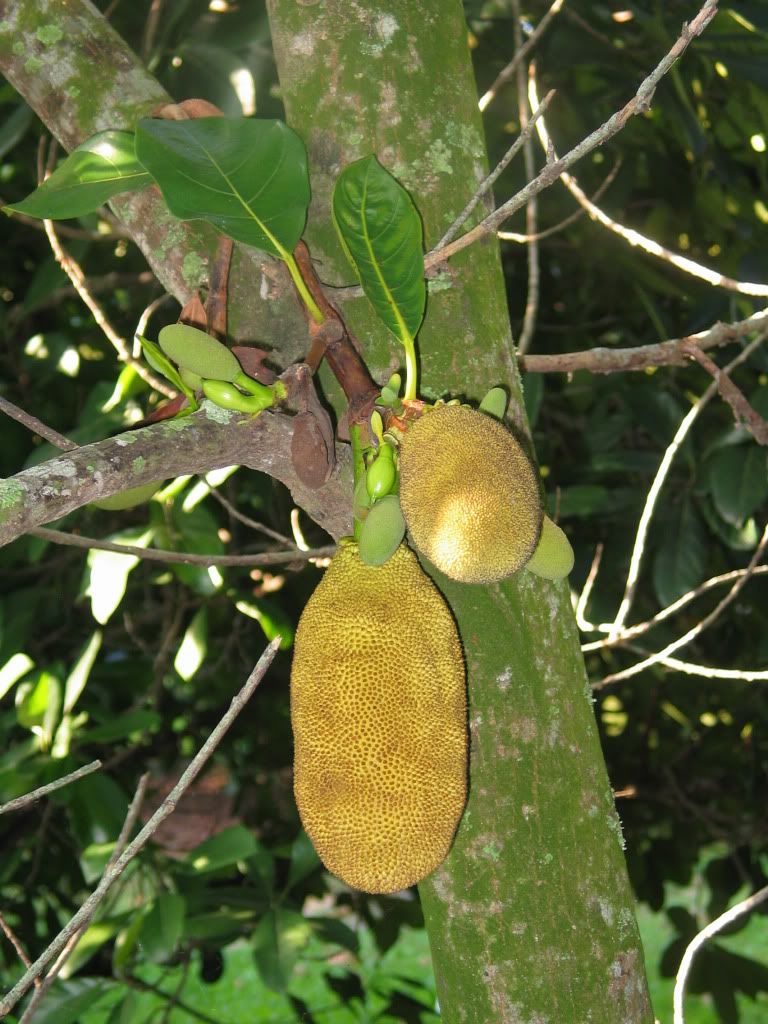 Tiger's Eye Longan
Bruce Canistel
Malay Apple, returned from total defoliation...somewhat over exposed...sorry
Kaimana Lychee (number 3, in bloom for first time)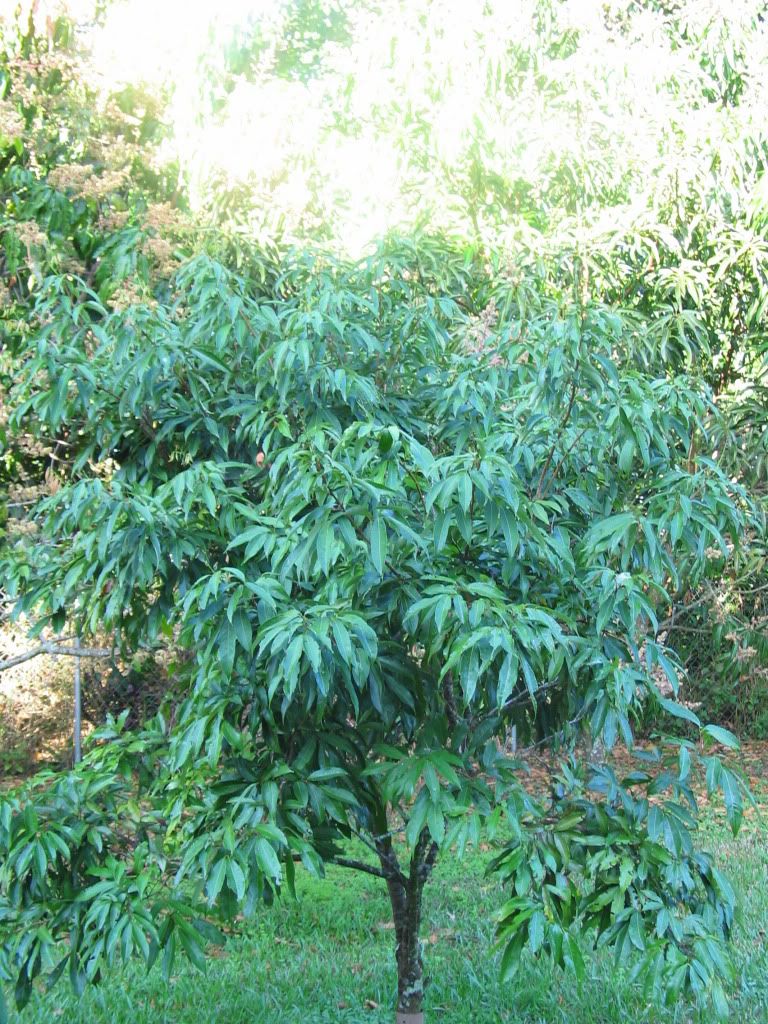 Looking south along western fence line.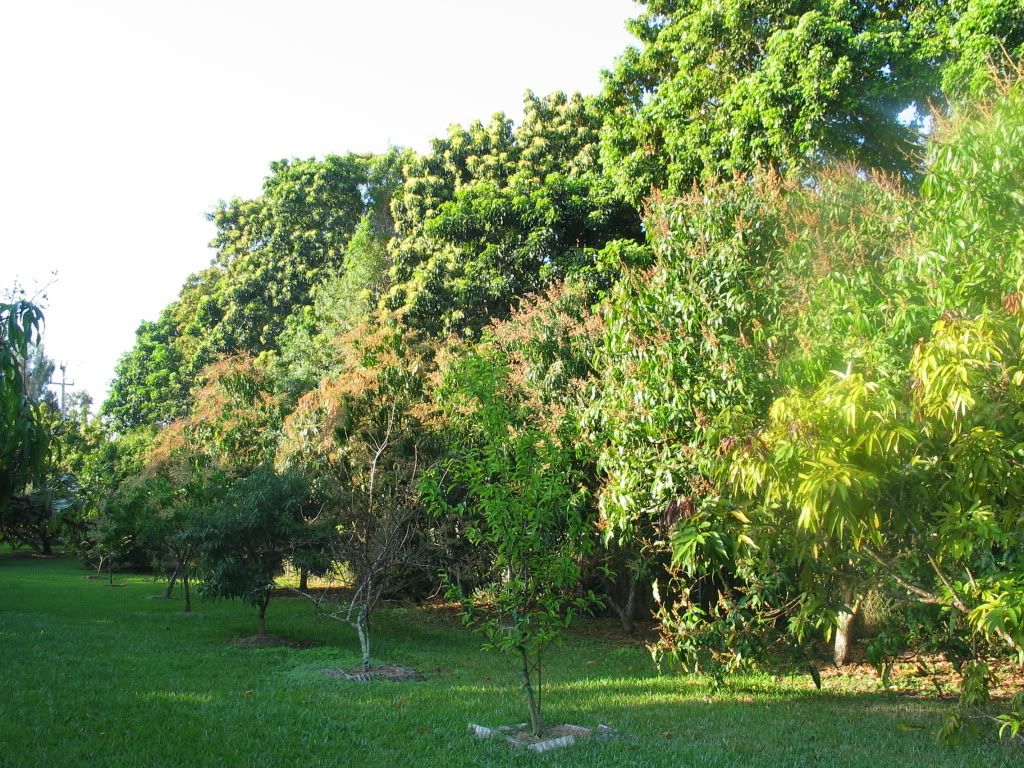 Lychee bloom
Brewster lychee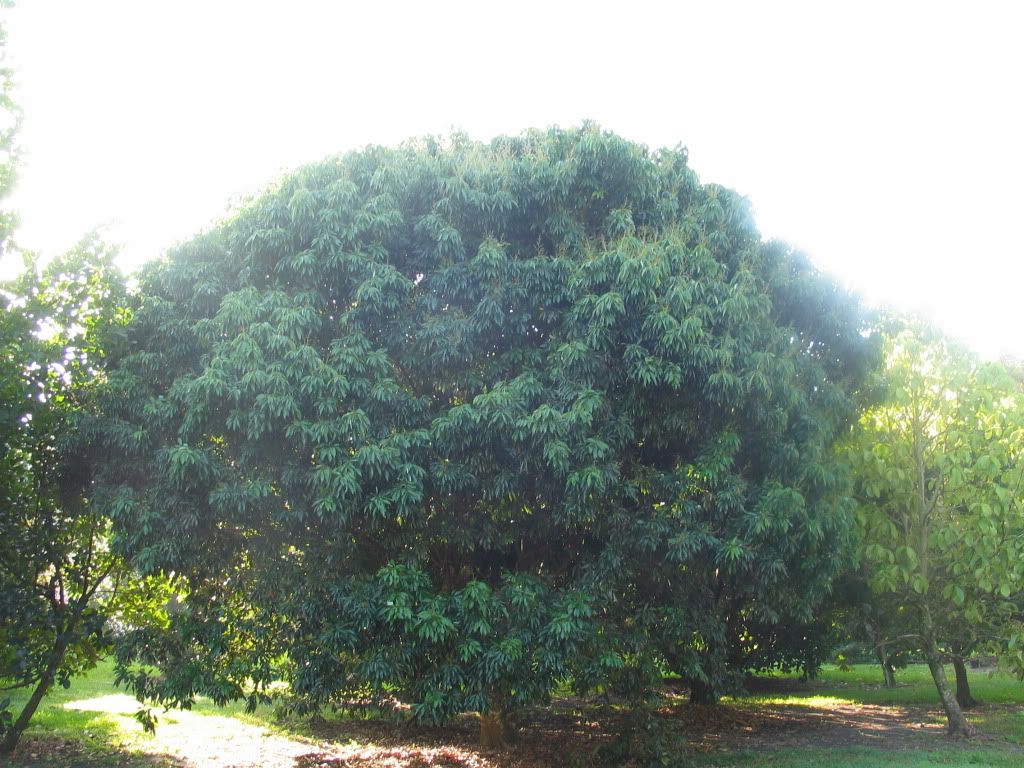 Yellow dragon fruit
Edward Mango
Madame Francis mango
Maha Chanook, number 3
E Daw Longan, still in pot, but grown into the ground
Ohia Lychee, new air layer, in bloom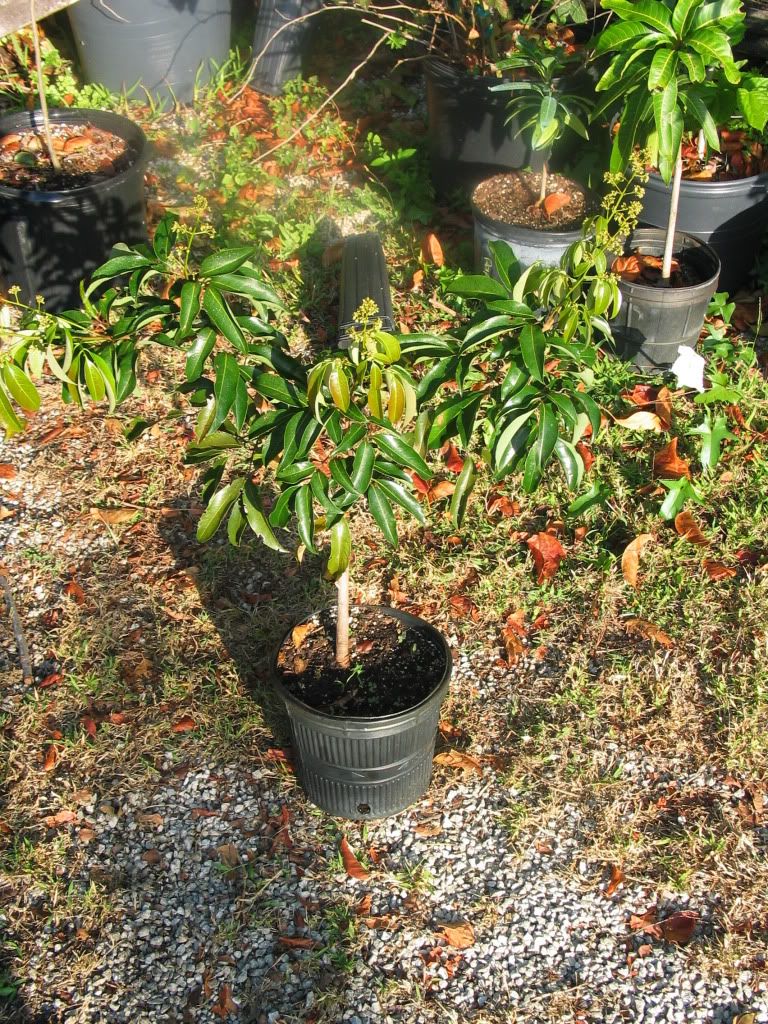 Imam Pasand Mango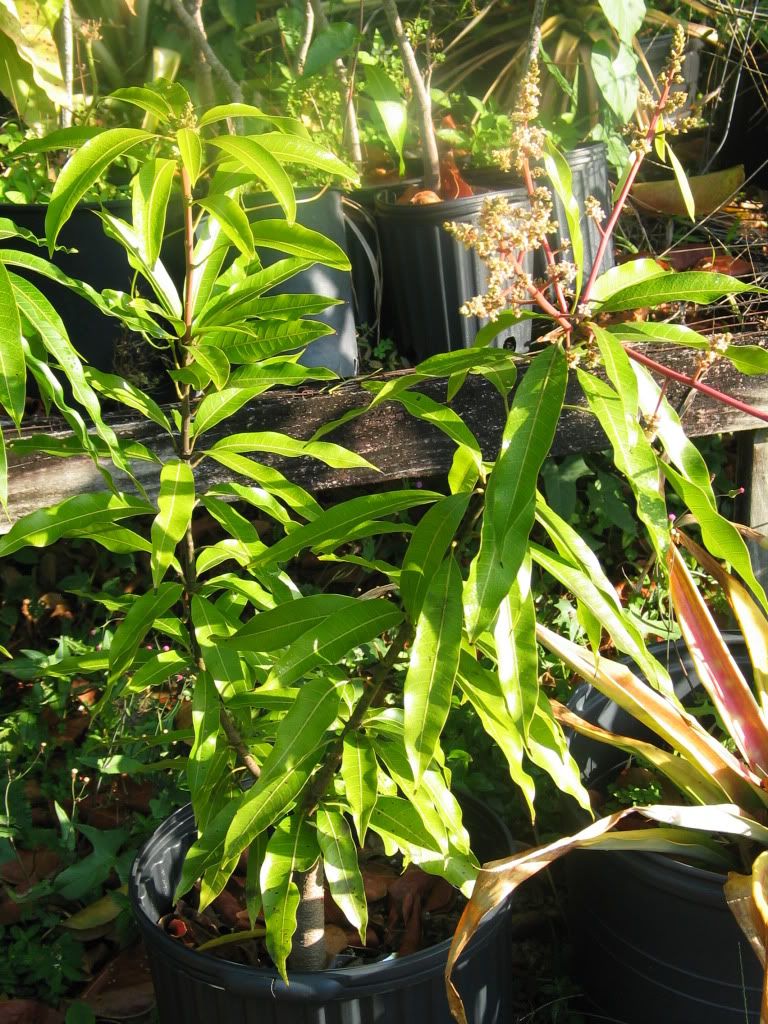 Vegetable garden...oops, how'd that get in here
Looking eastward into lychee grove. Peerless on left, Kaimana (number 1) on right.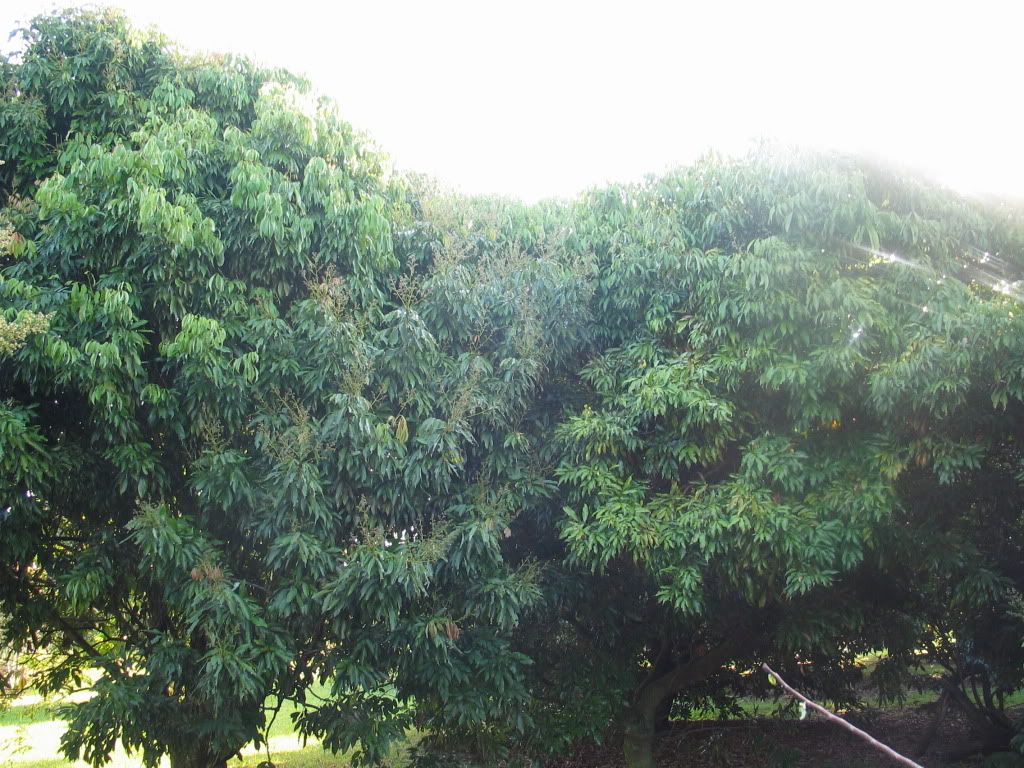 Hak Ip Lychee (number 3)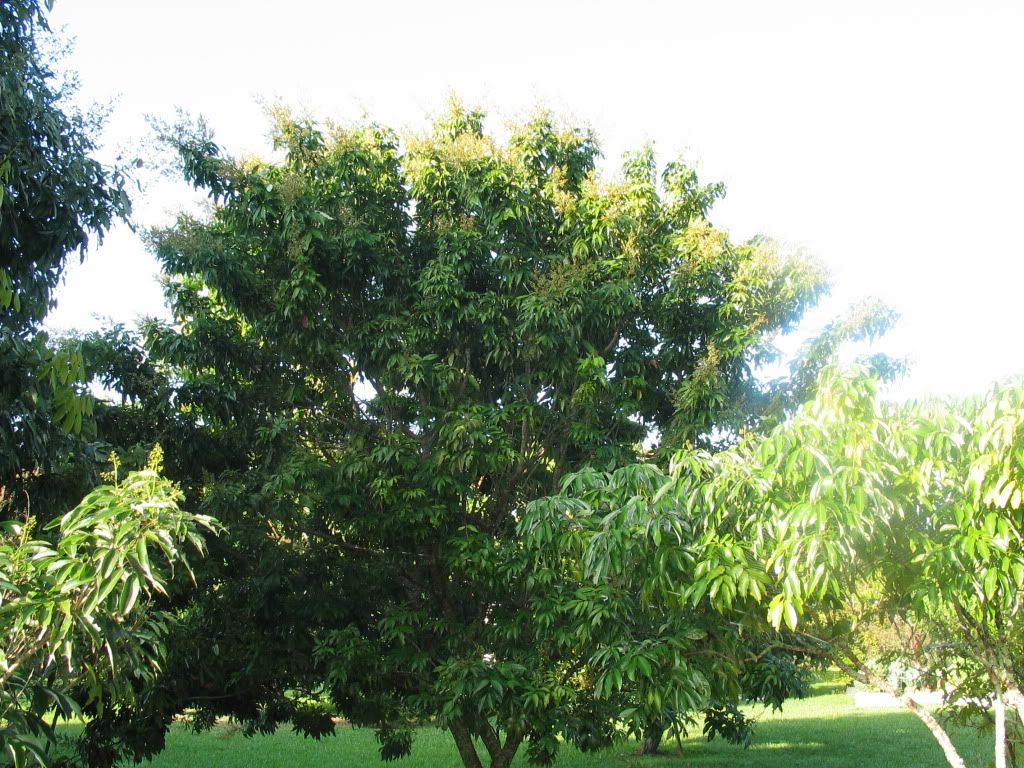 Hak IP Lychee (number 3) bloom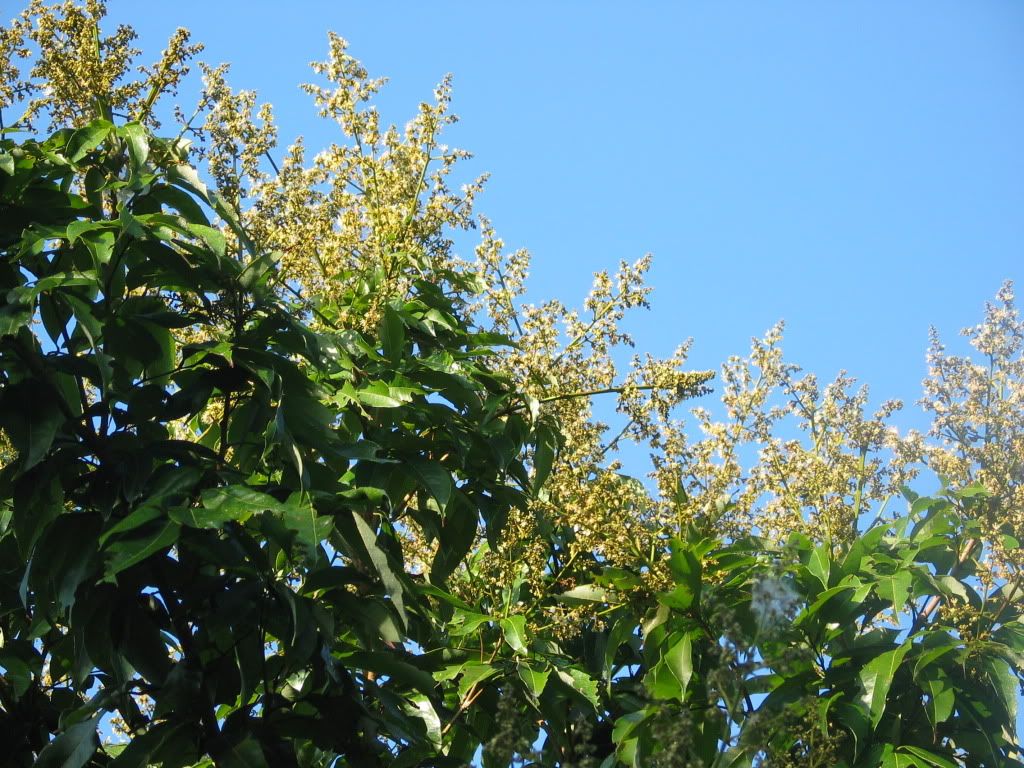 Hak Ip Bloom close up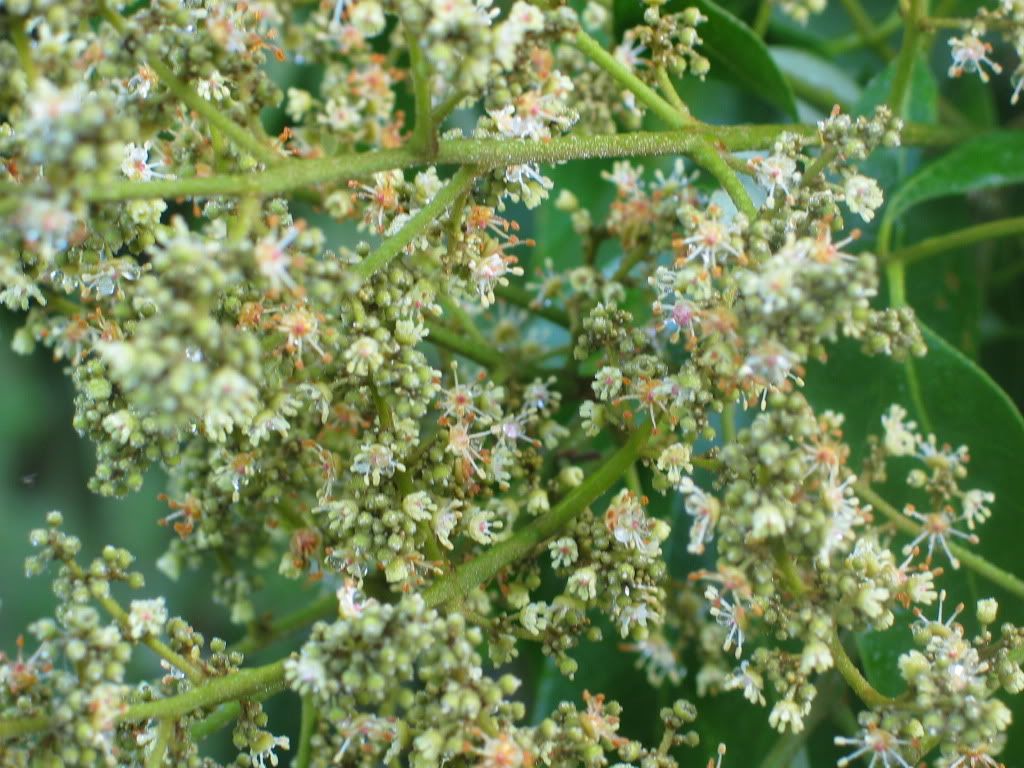 Large June Plum, totally defoliated by the cold, still holding limited amount of fruit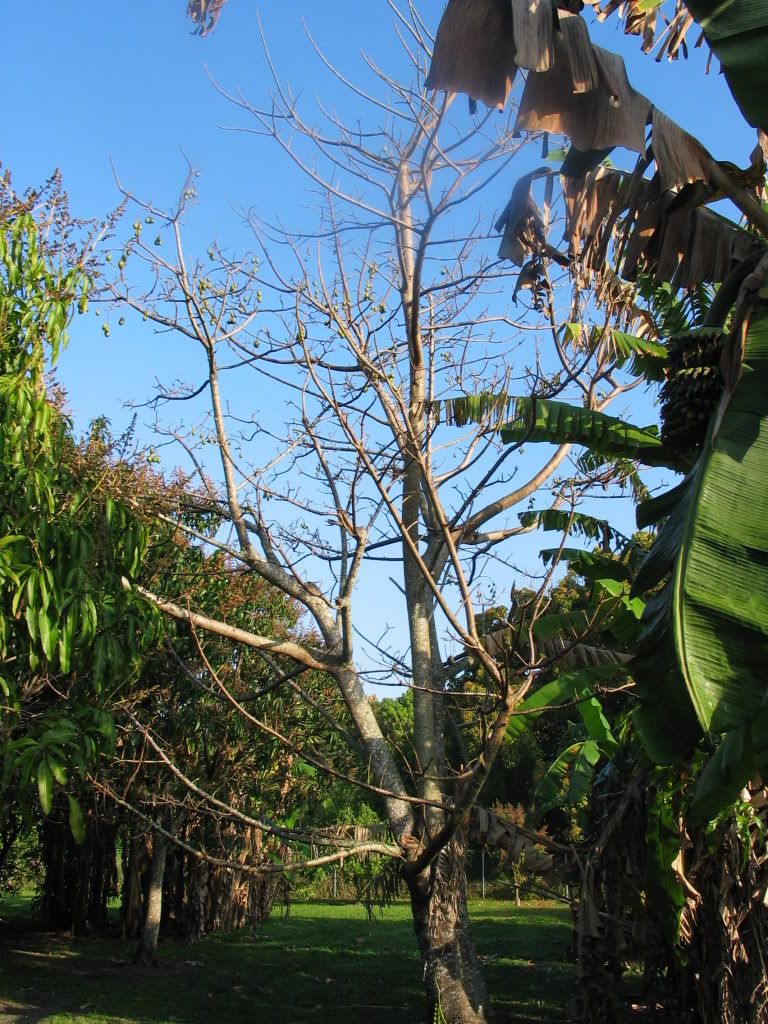 Carrie mango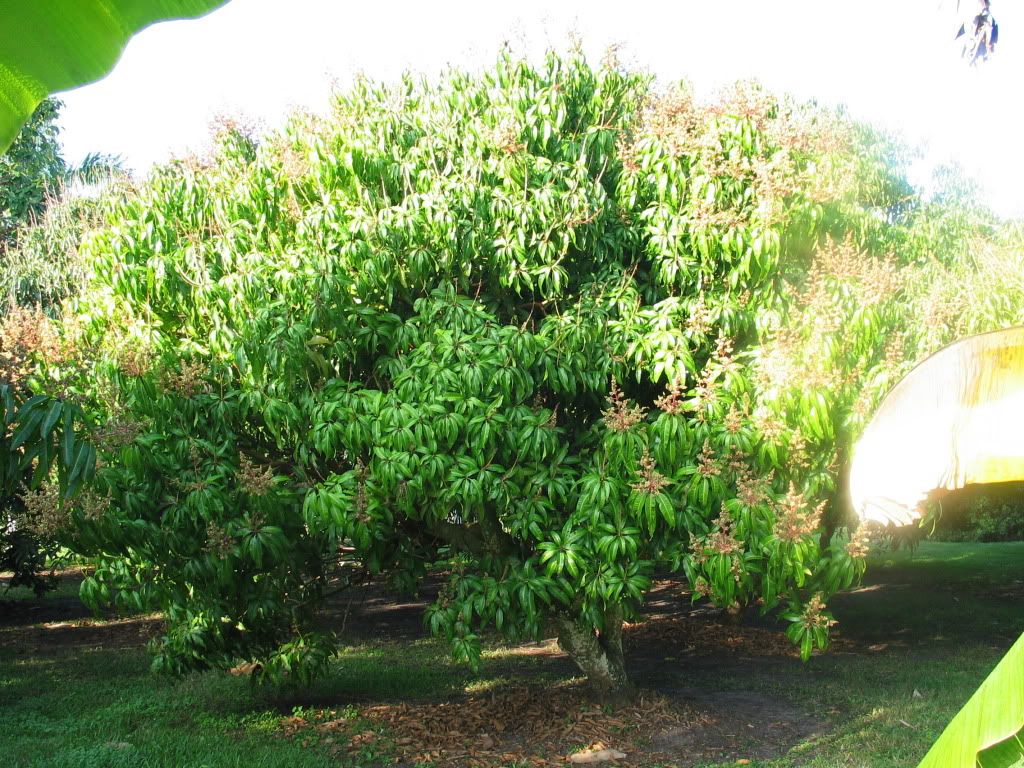 Maha Chanook, number 4
Maprangs.....Myong Chid on the left and Kai on the right
Sweetheart Lychee number 1
Sweetheart Lychee, number 2.....notice totally different growth habit as compared to previous Sweetheart pictured.
More lychee bloom
Bosworth 3 (Kwai Mai Pink) Lychee
Hatcher mango
Lychee grove looking westward......foreground is Mauritius, behind to the left is Bengal and to the right rear is Ohia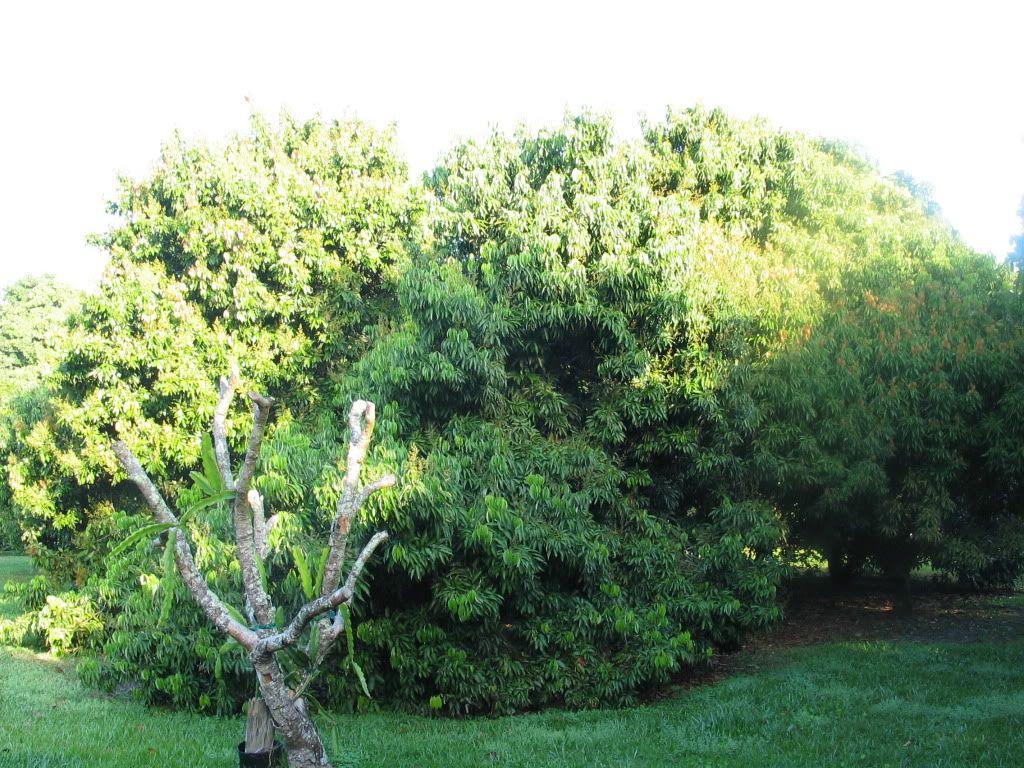 Mallika mango seedling
Julie mango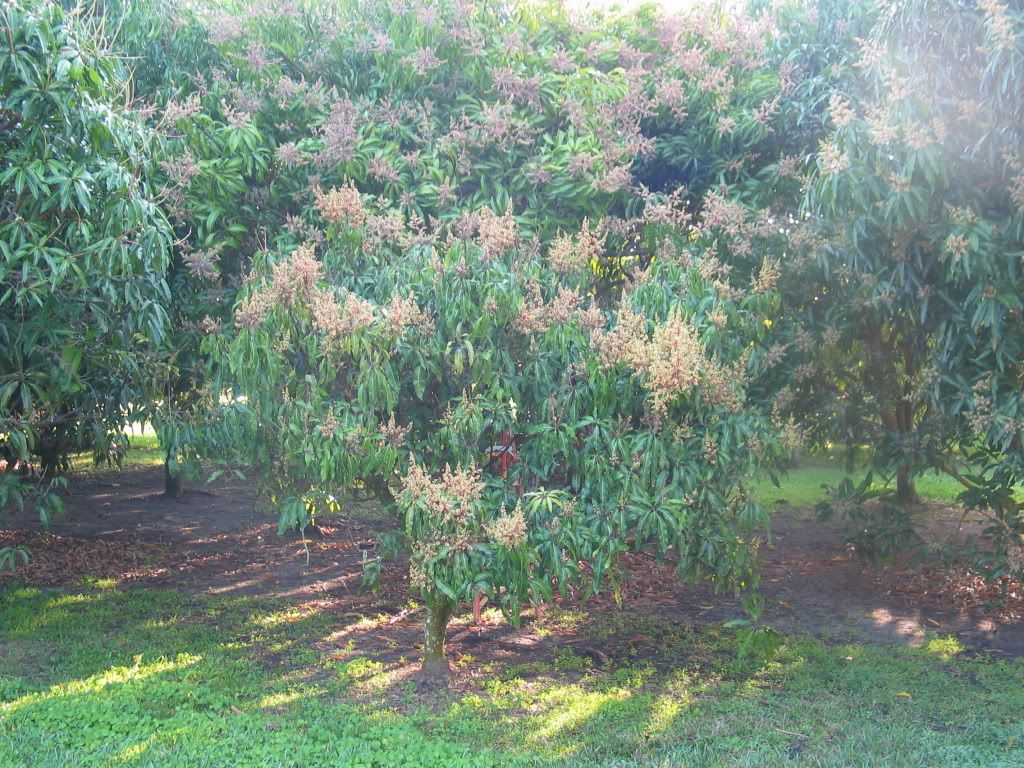 Jamaican Black mango
Ice Cream mango
Meyers Lemon
Hasya sapodilla (number 2)
Chinese White Pommelo
Pickering Mango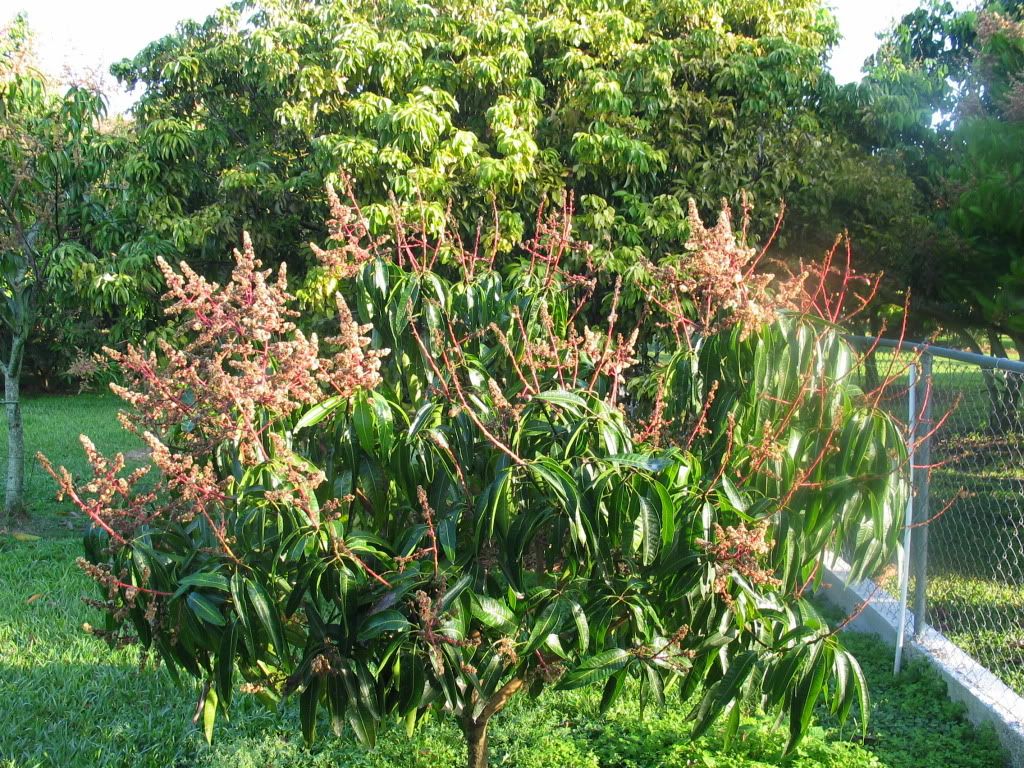 Maha Chanook mango, number 2
Cogshall mango
Alphonso mango
Extrema mango
Hak Ip Lychee, number 2
Christmas Loquat
Bradenton Loquat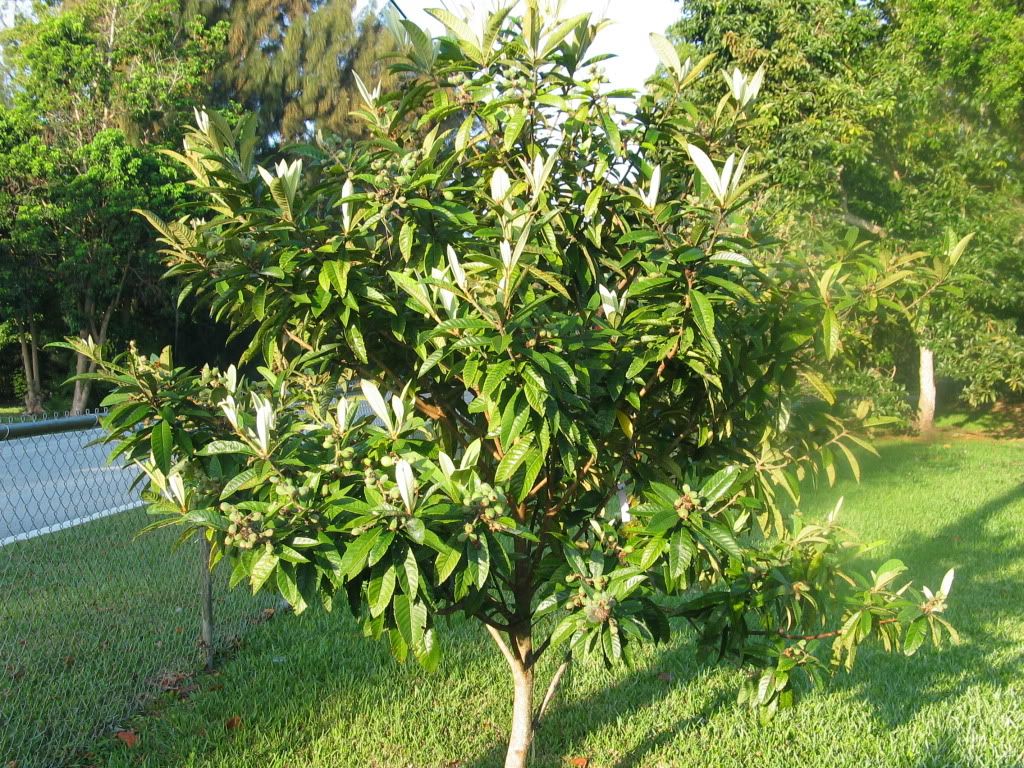 Trio of Maha Chanook seedlings (planted in one hole....all in bloom and setting fruit for the first time)
Neelum mango
Monroe Avocado
Jean Ellen mango
Rosiegold mango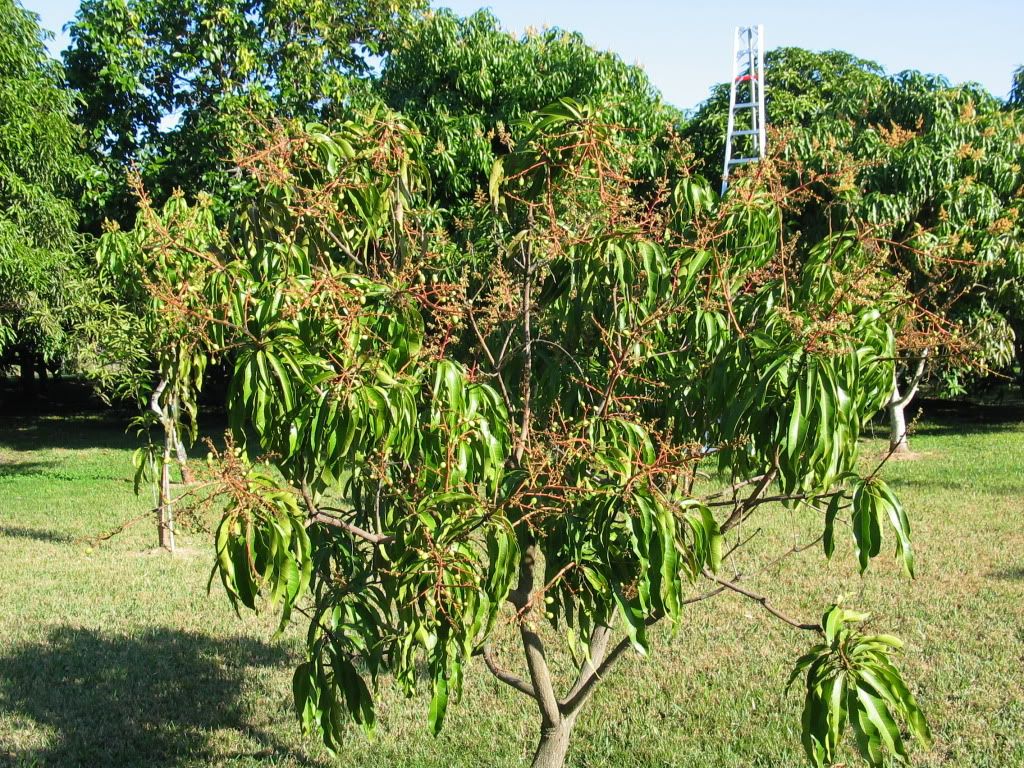 Jaboticaba