NEW: June ~Cracked Pot Gardner's~ Propagation Swap-Sign ups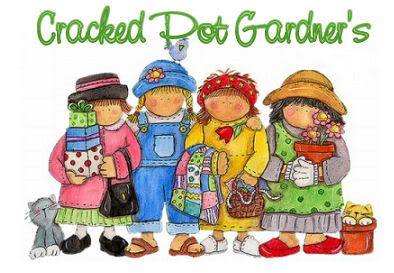 Cracked Pot Gardner's is a Plant, Bulb, Seed, Cuttings, etc. and Gardening Supplies Swap. The Hostesses for this group are Michelle (micyrey) and Mariann (galium). We started this group to increase our plant collections and share with others. Plus the enjoyment of chatting with other gardeners.
We are taking sign ups for our Propagation Swap until May 30th. This swap will consist of at least 5 different varieties of plant material for propagation. These items may include cuttings, seeds, bulbs, corms, rhizomes, etc. We would like to suggest that cuttings be the main focus. If you have seeds, bulbs, etc., to swap, discuss this with your partner. Over the next couple of weeks we'll be posting information regarding the different types of propagation and plants best suited for this. We'll include propagation tips and we enjoy hearing tips from our members. Please post a list of plant material that you have to swap and what you're looking for. It's important to chat with the partner, that Michelle sets you up with. This way you'll both be happy with this swap.
We always encourage new members to join. However, you must send your end of the swap first and follow all of the rules.
Please read the rules if they are not followed you will not be able to swap with us again. We know that sounds a bit harsh but we've have several member's who didn't follow through, with their end of the swap, last year.
RULES
~Email your address to the person sending to you.
~If you are new, to this group, you need to send your box first.
~All plants and bulbs must be sent priority mail with a confirmation #.
~Post to the group when you send, including the DC#.
~Post when you receive, we need to know that you've received and enjoy hearing what your partner sent.
~Boxes must be sent no later than June 25 th. If you are new send early enough so that your partner can send to you by June 25th.
~If anyone has any questions or problems arise with sending on time please contact Michelle (micyrey) or myself Mariann (galium)