Id this cutting?
amylovesplants
(So. Cal 10/19)
July 22, 2008
I bought this cutting from the Hawaiian Festival at Alondra Park in CA this weekend. I think they said it was a crown of stars, but google turned up nothing.
The cutting is about 7 feet long, and I think it might be some kind of hardy kiwi. I bought it because they said the flowers are fragrant, and it's easy to root and grow.
Any ideas?
thanks, Amy
Here's a pic of the flowers. I can't tell if they are about to bloom or are forming fruit.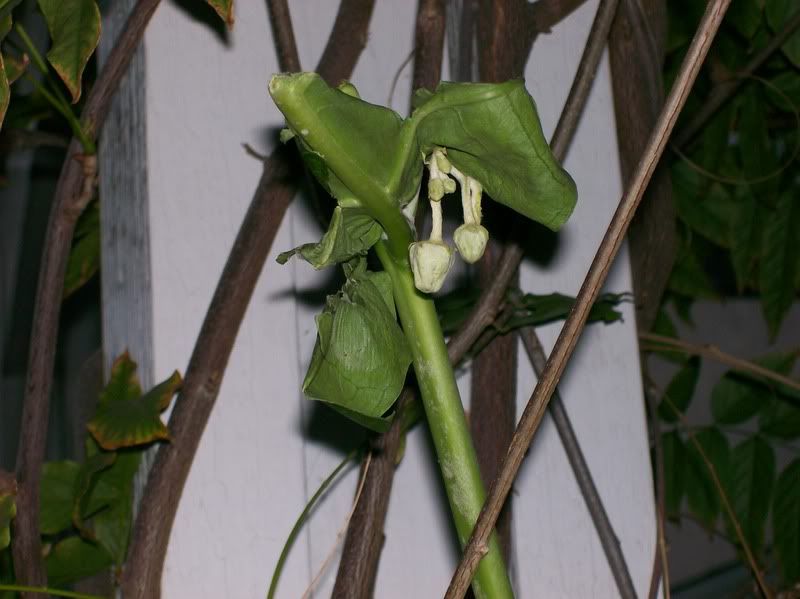 Here's a picture of the leaves.