Update: Sharing Springtime Pictures - part 4
I thought maybe the last thread might be taking a while to load for anyone with dial up, so I'm starting a new thread.
Here are a few blooms:
These tulips came with the property, they look like 'Apeldoorn' to me.
The next is Viola that I bought at the Greenhouse
This is a gift from a Daycare mom for Mother's Day.
Coreopsis 'Jethro Tull'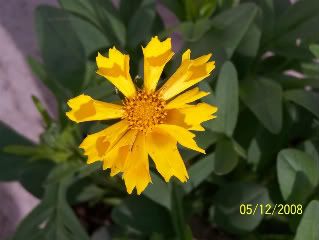 My Bleeding Heart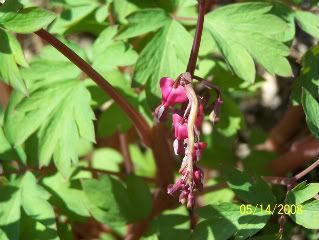 My Rhododendron has buds on it, too. Here is a Morning Dove in her nest in a tree that is right next to the swingset/tower play area. The kids must really make her nervous when school gets out.