Mango Freeze Updates and Survivors...Lots of Pictures
puglvr1
(9b central FL)
March 2, 2011
Well, I think our winter is officially over here in Central Fl...we've been in the low 80's for the past two weeks and the extended forecast shows the same...I've "pugged" the 3 severely damaged Mango trees. Now, its up to Mother Nature and some good luck.
My Poor Keitt...not one leaf survived!

The ultimate "pugged" tree...
Cogshall...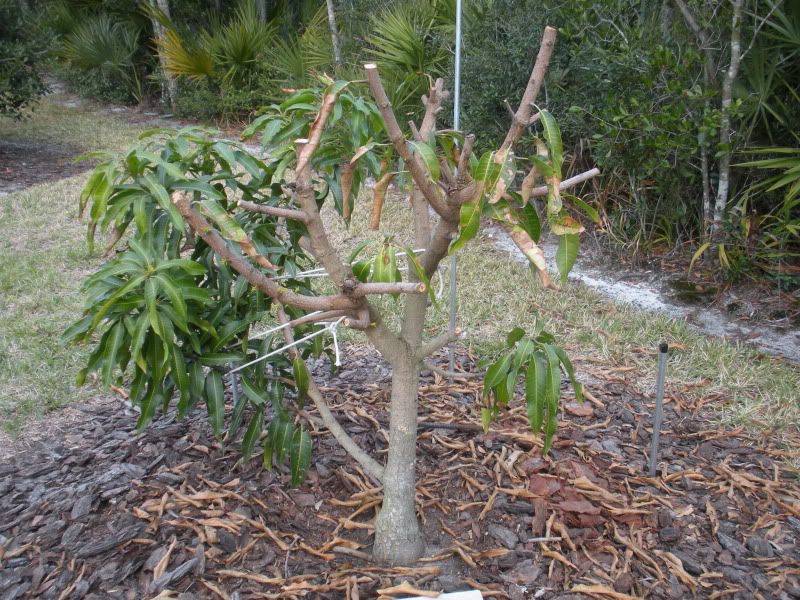 Glenn...this one has been severely damaged for three years in a row...I've painted the damage from 2009/2010 freeze. I hope it survives.

I hope this wound continues to heal...so far it seems to be healing?
I will post some updates in a couple of months or so to show how they are doing...
Now...some good news! I do have 3 mangoes that survived this winter with only a little damage.
My Carrie...another one that's been freeze damaged at least 2-3 times before...this year had very little damage and blooming for the very first time for me since I've planted it! I'm really looking forward to tasting one from this particular tree...I remembered tasting Carrie about 10 years ago and NOT liking it at all...there was a very unpleasant after taste that I disliked and an unpleasant strong scent I couldn't put my finger on. I'm hoping I will change my mind this time around.
Another Cogshall (this one's planted in the front yard) North side of the house...this one doesn't get any direct sun during Dec. and Jan...and about 5 hours the rest of the year and I'm so happy its blooming...also for the very first time!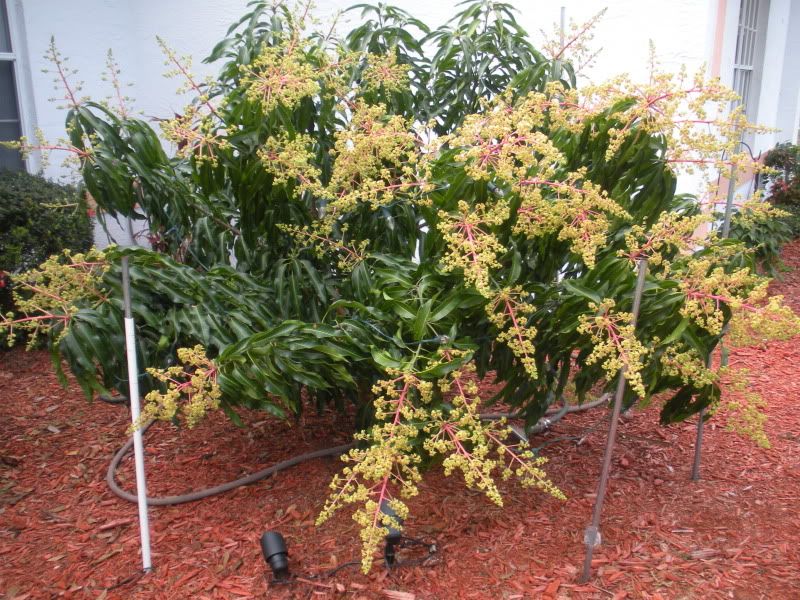 My small young lancetilla...one tiny bloom
Thanks for looking!>