Mangodog's Mangy Mango Tour 031611
mangodog
(palm springs 9B)
March 17, 2011
Well....there not all looking so roughed up but old man winter is not a very nice guy to the youngsters....enjoy amigos y amigas.....
GaryDog
Glenn - a veritible fountain of flowers for such a young lad!
Eddie - frost nipped but a fighter - pushing the inflos hard....
Chocy (Anon) - if you look closely this cold pugged warrior
is budding little swords!
....perhaps you might catch a fuzzy bad-photo glimpse here....
Alphie (alphonso) has some movement under the canopy - hard to see...
Timmy (Timotayo) is playing it shy...the cold sent him back under the blankets...
Ah Rosie...sweet young Rosie...just melting my heart....
Rudy (rootstock growth) - waiting for a Maha graft marriage perhaps? (you see another graft that didn't work on top of course - well, it's spring training!)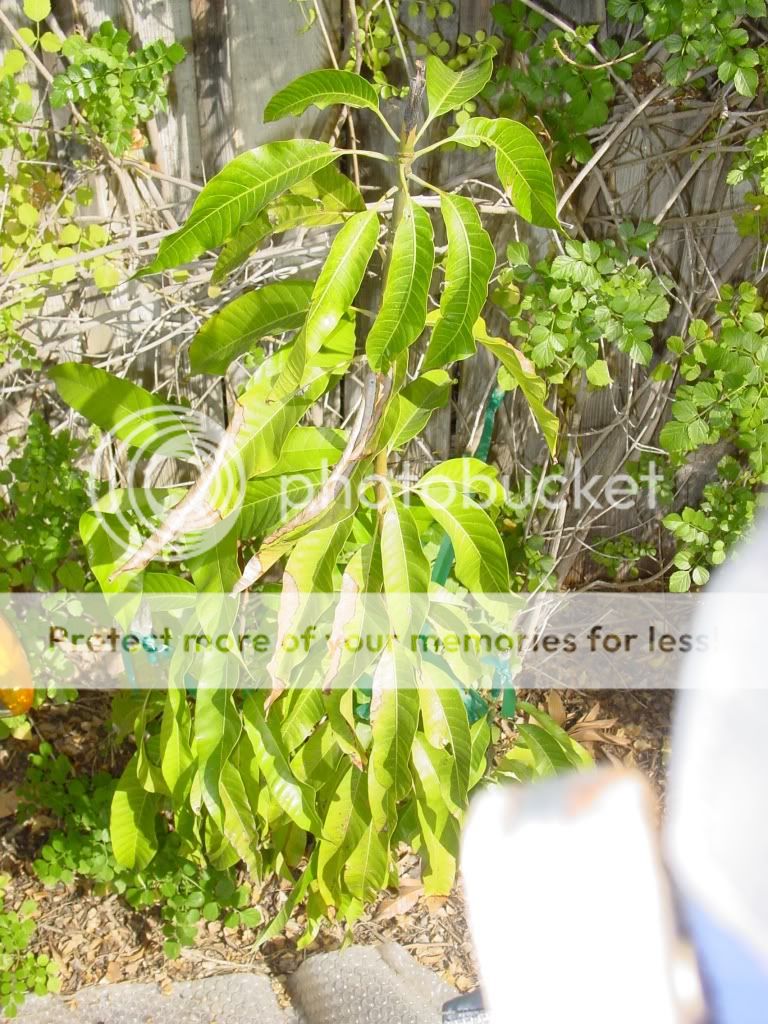 Doc (NamDocMai) - he's on vacation....hopes to be back soon...
Lance - pushing 5 sproutlets at the downlow, above the graft - he's going to go places!
Kit (Keitt) - boy he loves his palm brother buddies - flowering like a fool in love!
The Three Stooges (NDM,Haden,V-Pride) - probably getting used to their new digs - the humor just isnt' there just yet!
And good old Manny, my first love - "Now Mr. DeMille - which side of me do you think shows best"