little potted jambu
Eggo
(z10soCal LBC)
August 8, 2006
Add this to a list of easy fruiting plants that does well and produce in a pot!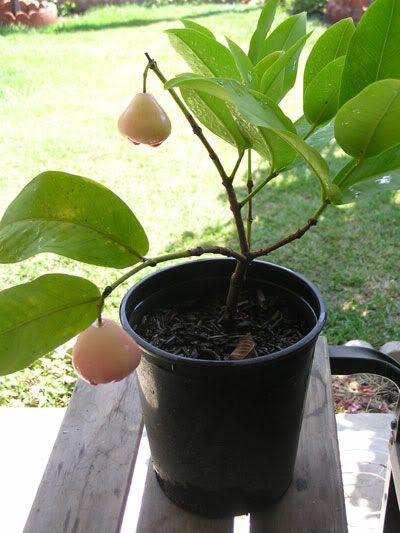 From a cutting started in 2004 from a mature wax jambu. This is the first year the blooms held fruit. It took 2 months from when the flower bud bloom to ripe fruit, not bad. It appears to be one of those trees that produces fruit, but the fruit does not seem to drain much energy from the plant. I have two plants in the ground that are loaded with small immature fruits, can't wait.
I ate the fruit on this one about a week ago, crunchy and yummy!