blotchy Papaya leave
We kept a papaya seedling indoors over-winter and just put it out yesterday. Today was very mild, but we came home to find the leaves looking like this.
I know these plants are susceptible to spider mites, but this pattern on the leaf doesn't match the pattern I've seen in other photos online of papayas with spider mites.
Note: The light-colored areas really ARE light, not just a trick of the light.
Any clues are welcome.
Thanks, Paul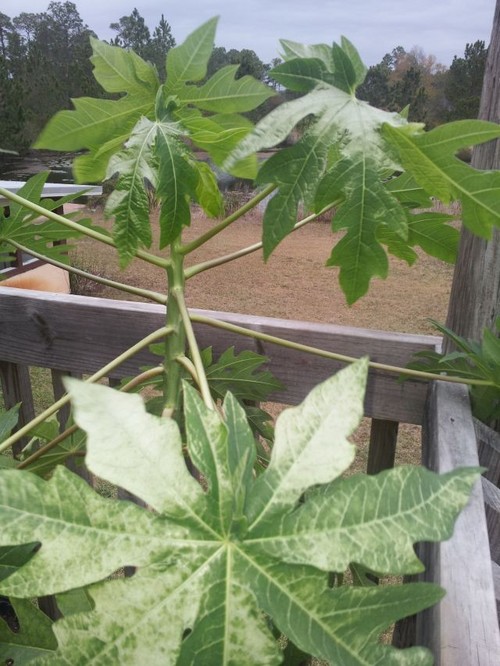 This post was edited by paulbfl on Mon, Mar 11, 13 at 19:46