Marinfla March 2011--Spring Yard Update
marinfla
(10 South Florida)
March 20, 2011
My dogma ran over my Karma so I have been a bit out of the loop for a while and I have missed reading and keeping up with everyone's posts. But I am taking a deep breath and a step back to enjoy my tropical gardening and finally took some updated pictures. It was nice to see the difference from the last pics I took in 2010. I wish I could have made it to the PBRFC Sale this weekend.... but it may be just as well because I can't walk away from a good deal on a beautiful fruit tree and my husband may have killed me. I now have lychee on my mind and just started to germinate some pomegranate seeds. Happy Gardening :)
These are the Cherimoya seedlings I germinated in October 2010 are really doing well.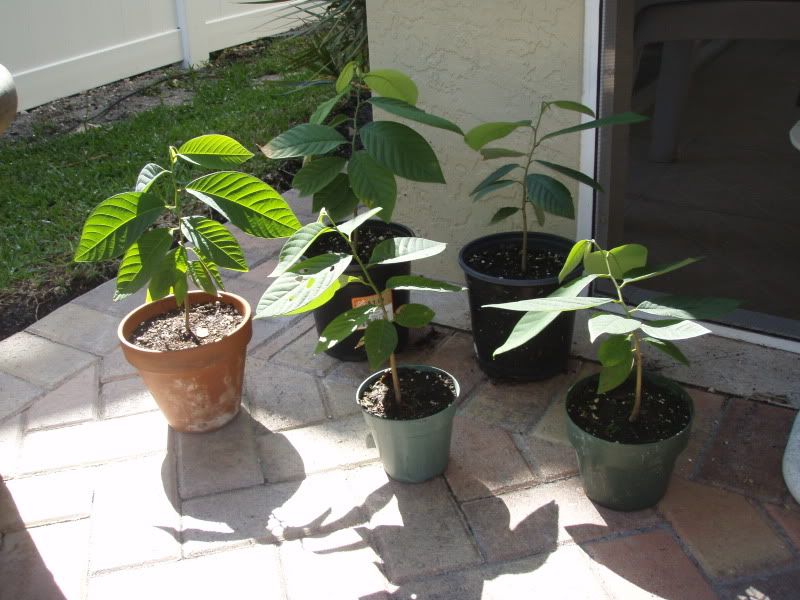 The Avocado seedling planted Nov 2005 grew at least 4 ft taller.... NO flowers so far this year :(
My potted Glenn mango in front of it.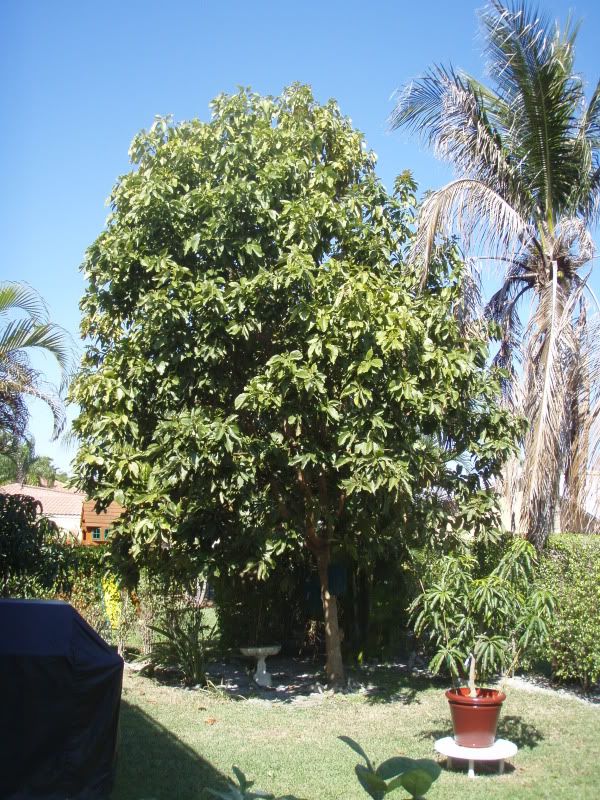 Citrus Trees all fruiting: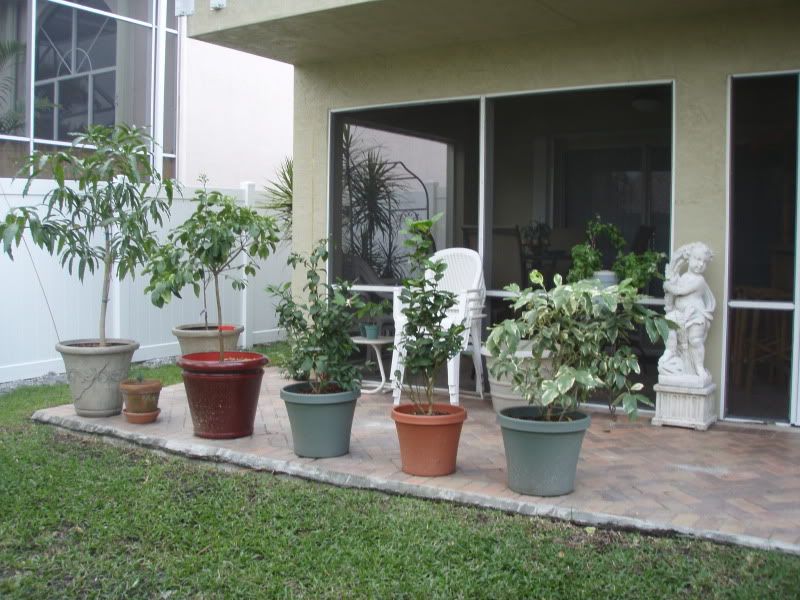 Meyer Lemon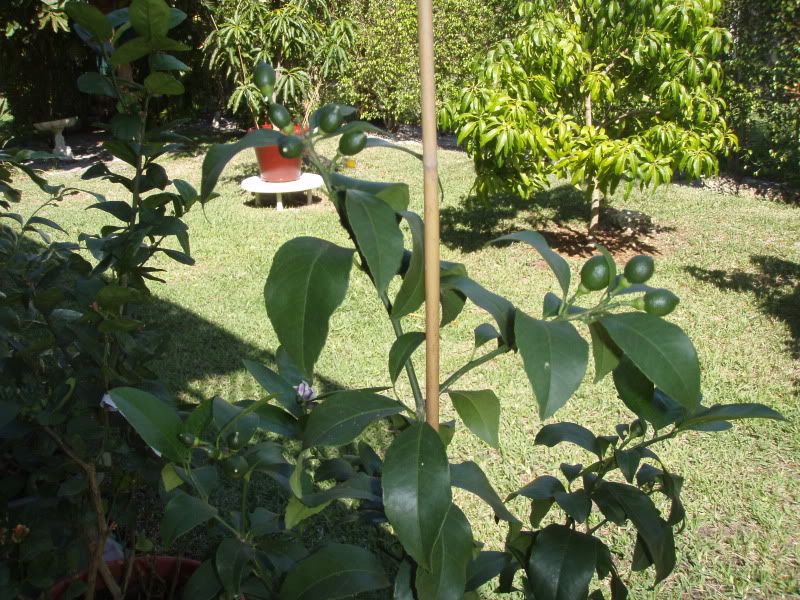 Var.Pink Lemonade with little fruits
Key Lime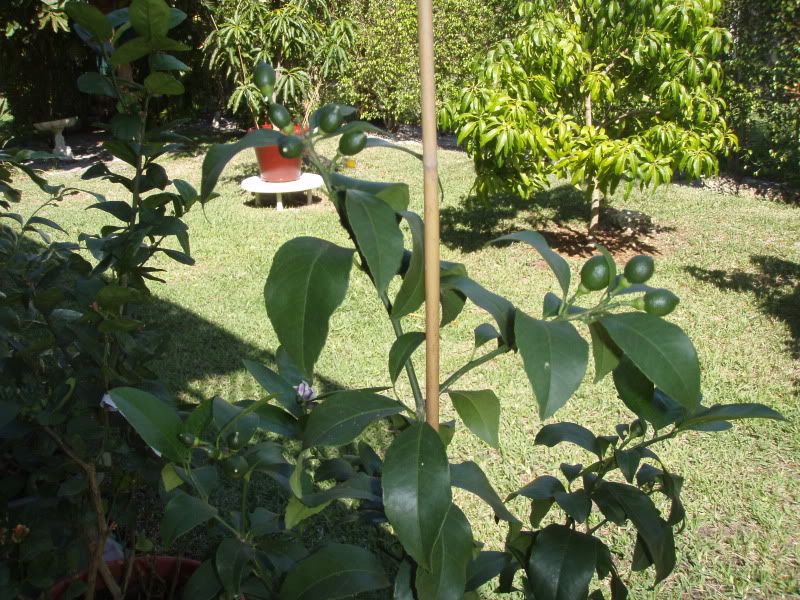 Pink Grapefruit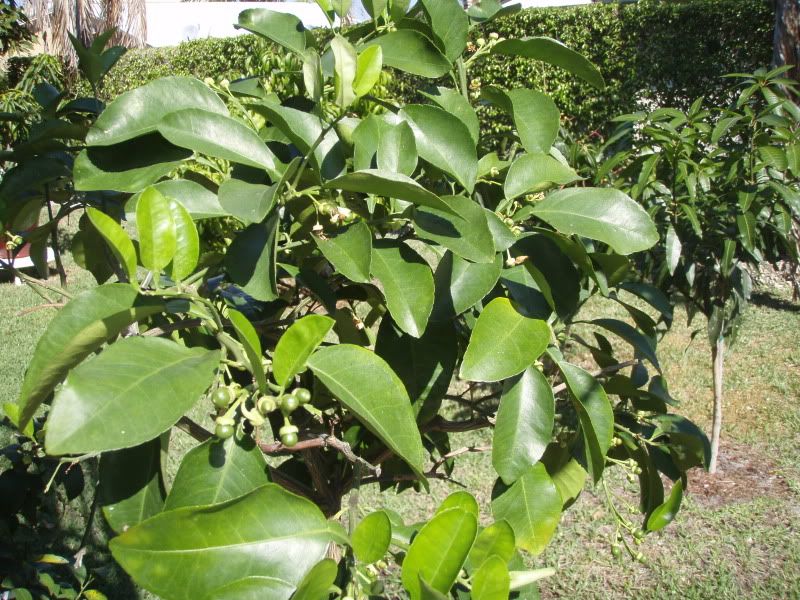 The Navel Orange has little fruit but seems to be losing leaves and branches....this tree is not looking so good-?
THE MANGOES-- my favorite fruit!
Carrie, Pickering, Keitt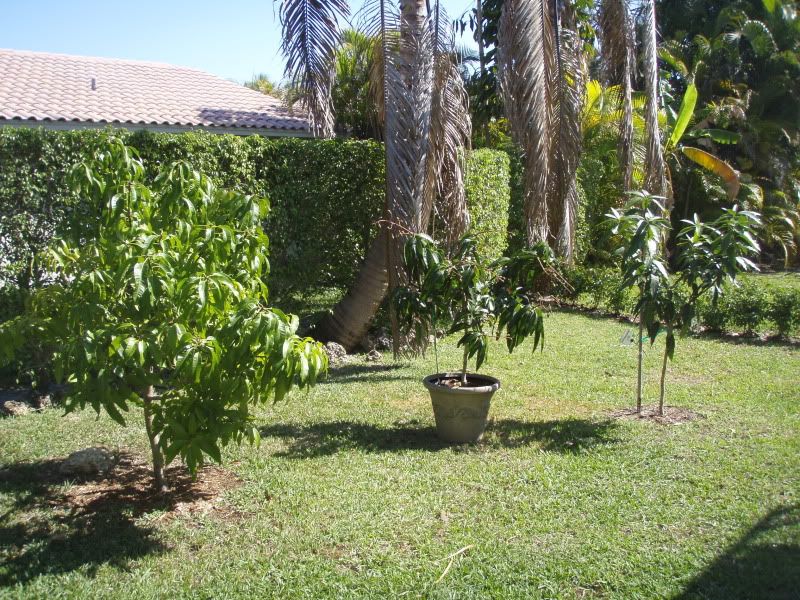 Glenn, Carrie, Pickering, Keitt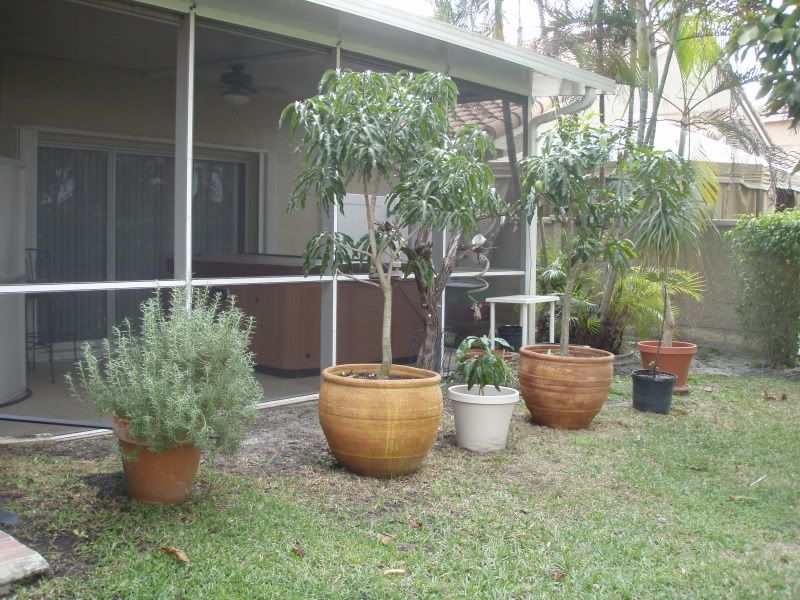 The Carrie (flowers all dried up and fell off- but it is started to send out more inflos again.
The Pickering is covered with fruit- not sure how many will make it but many are growing larger :)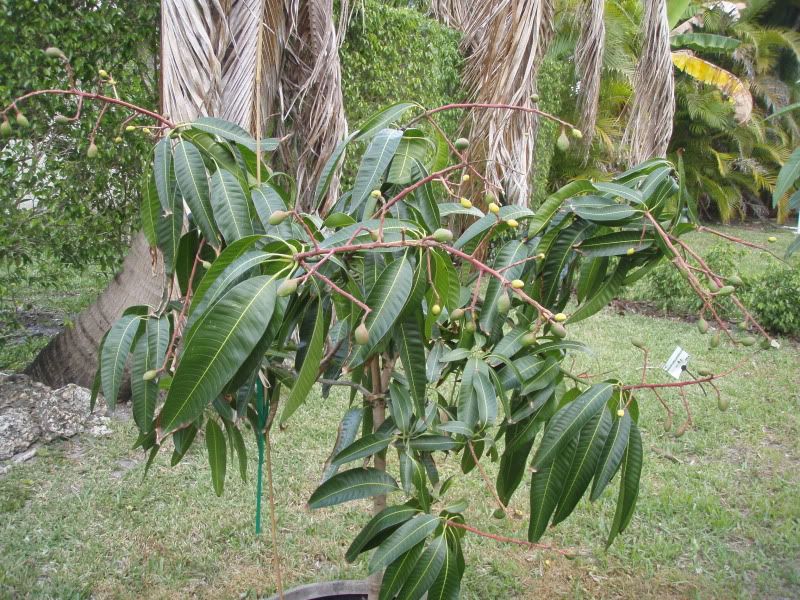 The Lancetilla has lots of buds pushing-- not sure if it will grow foliage or flowers.
The Glenn and Cogshall did not hold their fruit but the Po Pyu Kalay has ONE, the Keitt did not flower (too young) and the seedlings are having nice growth flushes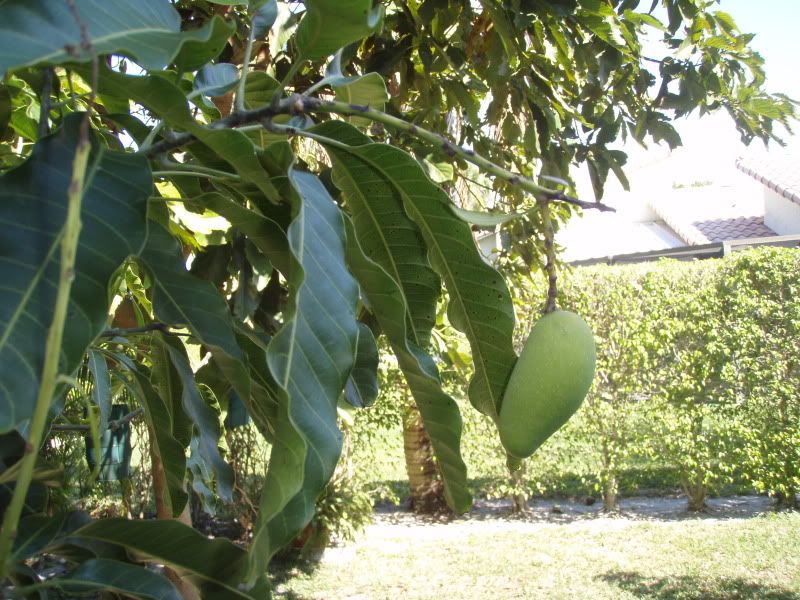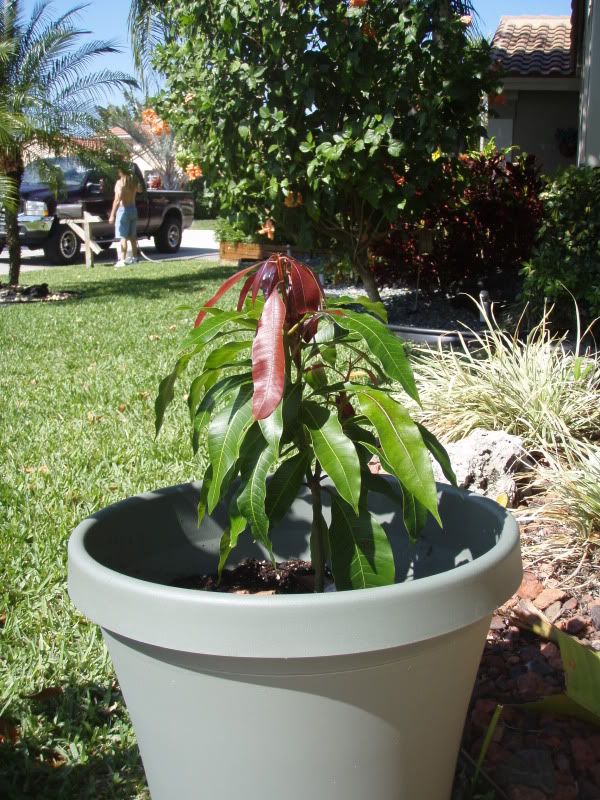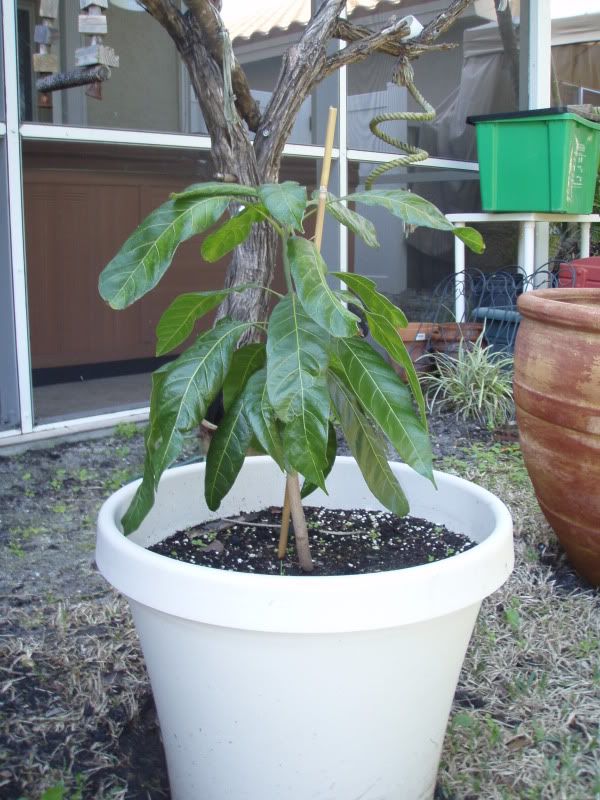 The Fig trees are all growing new wood and foliage with a handful of briba figs and that big Oncidium in the left background is full of developing flower spikes-- it will turn into a big ball of yellow soon :)