Growing Colocasia "Thai Giant" from seed
My Thai Giant had beautiful blooms last Aug...
...which made seedpods in Sep...
The seedpods ruptured in late Oct, revealing the seed-laden berries. Each berry contained dozens of seeds, about the size of a poppy seed, but shaped like a sesame seed...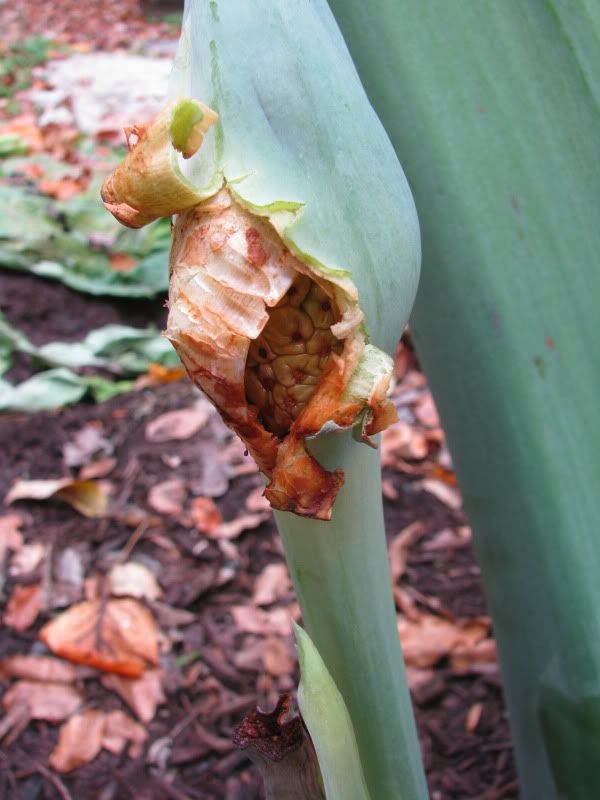 I sowed the first of four batches of seeds the day after harvesting. Most seedlings emerged in the 2-3 week range. These seedlings are 3 weeks old, with their heart shaped first "true" leaf...
This was taken in early Feb '12, with the 6th true leaf...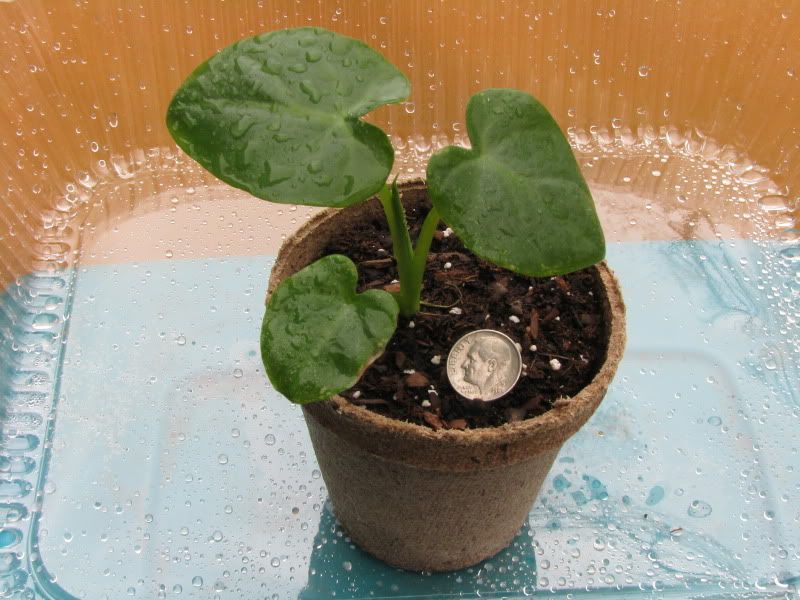 I put my most vigorous plant in a compost pile in late Apr (with a 24" level for scale)...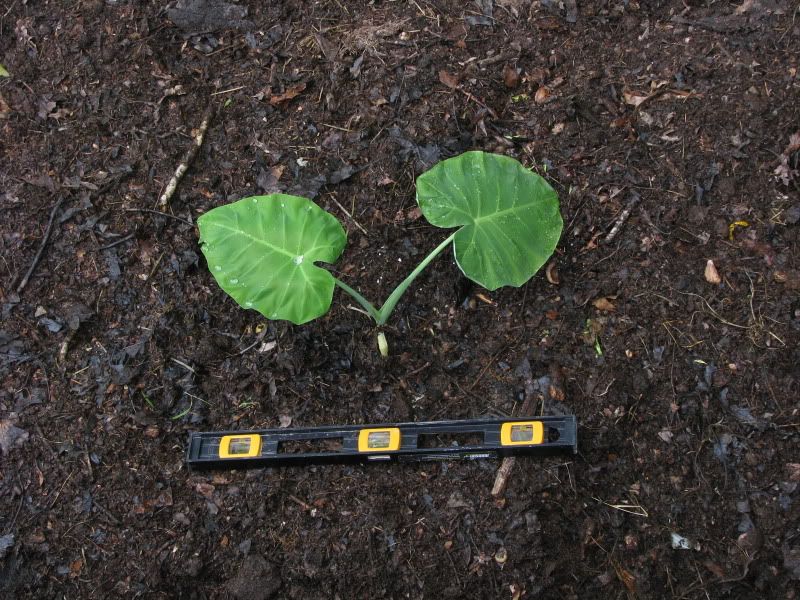 This was taken today, with a 48" level for scale. The distance between the leaf tips, left to right, is 15 feet. The leaf on the right is about 6 1/2 feet, shoulder to tip. The plant now has 2 blooms, so I guess the cycle will be repeated...