Pitaya Field Day, UC Research Station Aug 2010
mjhuntingtonbeach
August 12, 2010
I've noticed that there has been a lot of interest in Dragon Fruit/Pitaya here lately and how to grow them. Well today was the annual Pitaya field day at the University of California Research Center where they have about 1300 plants growing, with some demonstration trellises, a discussion of various varieties they're trying for suitability to Southern California, and a tasting. Thought you all might enjoy seeing some pictures of sample trellises and of some of the "trees" they have growing. It's amazing the mass of growth they have all coming from one small stem crawling up a short post.
Here are some samples of trellises, posts with iron bars and concrete wiring, A frames, posts with wires... the fruiting plants at the center are all done with single posts, iron bars and concrete wire baskets:
Various pictures from the day: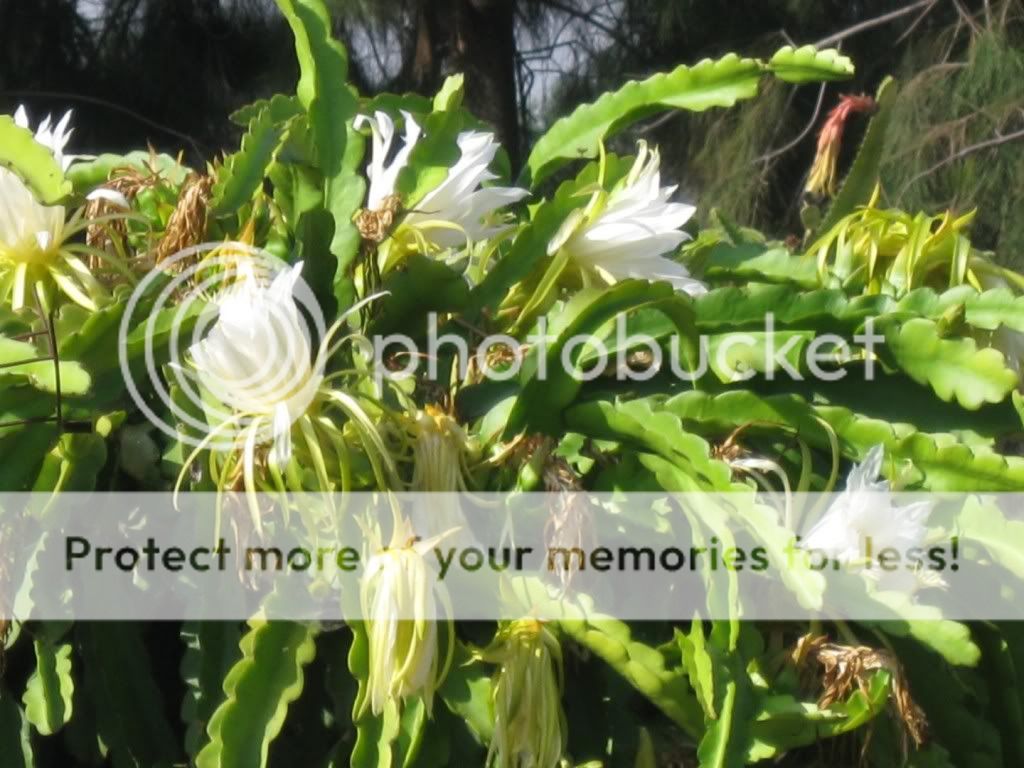 \
Oh, and here are some pictures of the two dragon fruit I have in the back yard, one is finally flowering and fruiting a bit after it's third year, the other I just planted three weeks ago in a new trellis:
My three year old, Guatemalan red:
My new trellis for a variety called Purple Haze:
Both trellises were made with $5 treated wood posts from Home Depot. Seem to be working so far.