Warming my beds with clear visqueen.
sprtsguy76
(Santa Clara Ca. 9b)
March 4, 2010
I really like the results I'm getting with clear visqueen over my raised beds. We have been having bouts of rain here which is good cause we need the rain, but when the sun has been poking through like today its been warming the beds quite nicely. I'm thinking of leaving the visqueen down until maybe the end of March or maybe even until mid April. What I'm wondering is, minus a heat wave of anykind which is highly unlikely in March and early April here, will it be ok to leave it down until then or will it get to hot even though the weather stays mild with the sun beating down on the visqueen?
Damon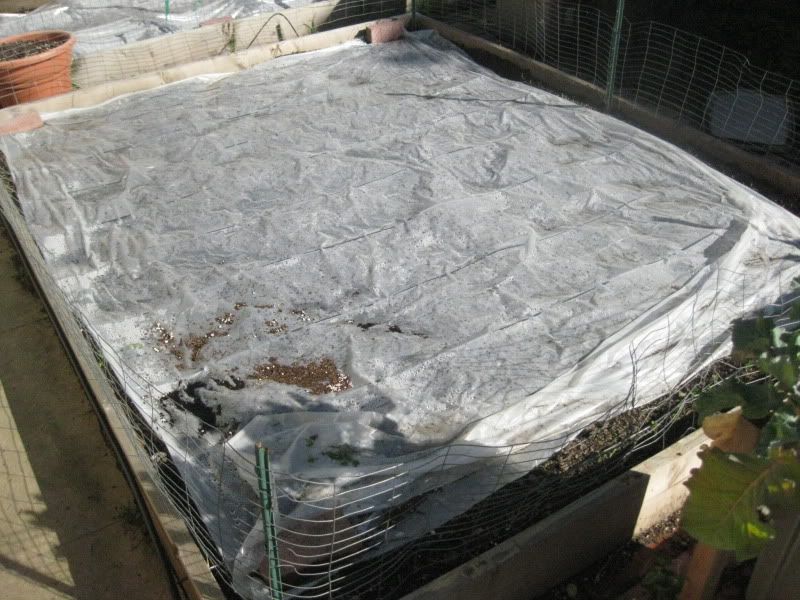 Here are my babies, they have been getting times of heavy amounts of rain with breaks but seem to be doing fine.