Mango Trees
Was out in the yard early this morning and snapped a few pictures of Mango trees.
This is a Angie tree that I bought last july at the Mango Festival at Fairchild Gardens. Seems like its got a very strong solid structure and has lots of new branches coming in at good places.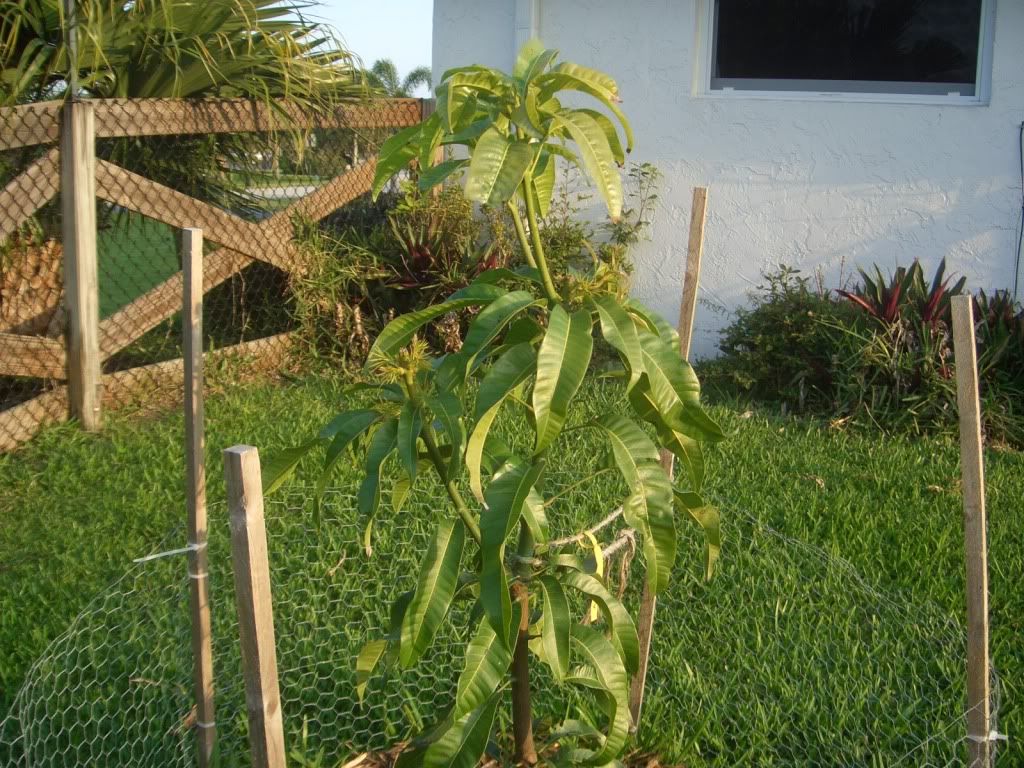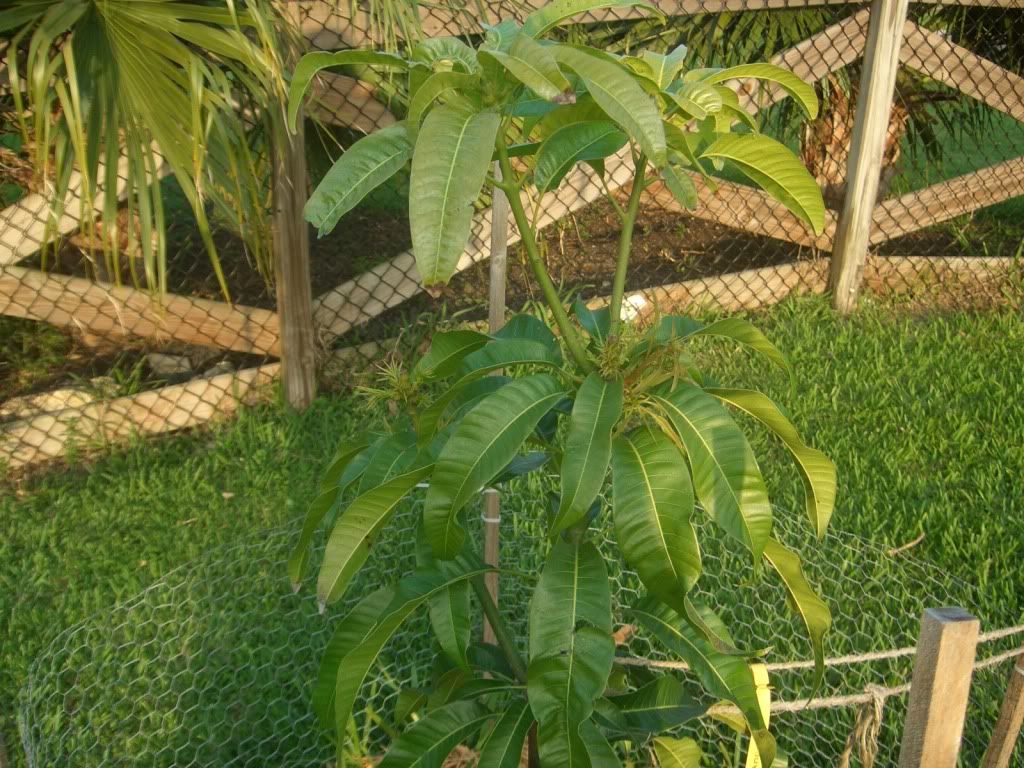 This one is a Graham Mango Tree with lots of little mangos already formed in the blooms.
This one is a Neelum tree.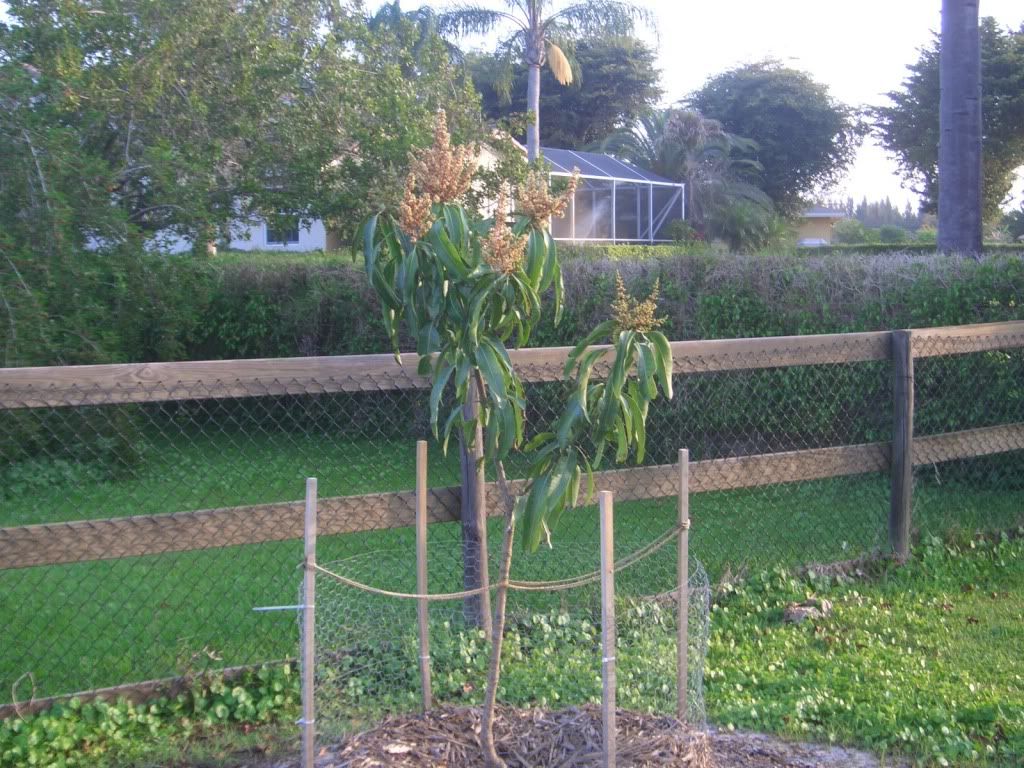 And my first and largest tree, a Valencia Pride that seems to be loaded with lots and lots of little Mangos!