Can anyone identify this nut?
gabrielzorz
September 25, 2013
Hi all,
Does anyone know which nut this is? I keep finding piles of them (made by a squirrel) in my back yard. My wife grew up on the big island and says they're Macadamia, but we live in Modjeska Canyon, CA, and it's mostly oaks around here. Wish i knew where the tree was.
See pic...
Thanks!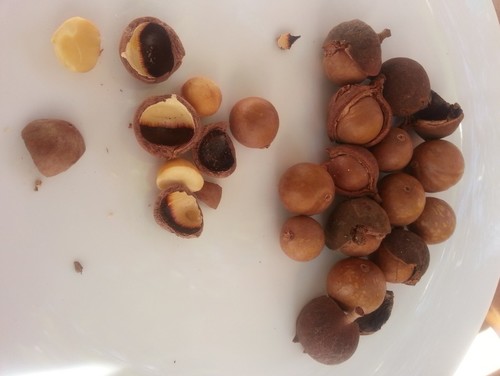 Here is a link that might be useful:
Sorry this image is no longer available.