Mango Trees Freeze Damage Update(Tons of Pictures)
puglvr1
(9b central FL)
April 12, 2009
Jsvand asked on another thread..."Any updates on your mangoes Pug? I would think you should be seeing some new growth by now."
Well, its been a little over 2 months since the severe damage was done to all my Mango trees...the worst one was my Glenn, which (of course)happens to be my biggest tree ...(it looked DEAD). I lost 98% of the leaves(all "torched") and several of the branches died also, when I got done trimming, I basically had a stick tree with a few leaves on it,lol. The recovery has been and "is" very slow but it seems to be alive, so far...I still might have about three or four branches that might be dead, there isn't any new growths on them so far? I will wait and see after our summer rains get here and see if I have to prune more off? This is the worst one for sure...
On a brighter note, my Cogshall and Keitt are starting to recover in a much faster rate than the Glenn. I even have a couple of blooms, it came out about 3 weeks ago. Fruits probably won't hold seeing as the tree is still recovering, but we'll see what happens?
Thanks for asking, Jsvand! How are your trees doing?
Here are some before and after pics...
Glenn Mango

Glenn now...

Keitt Mango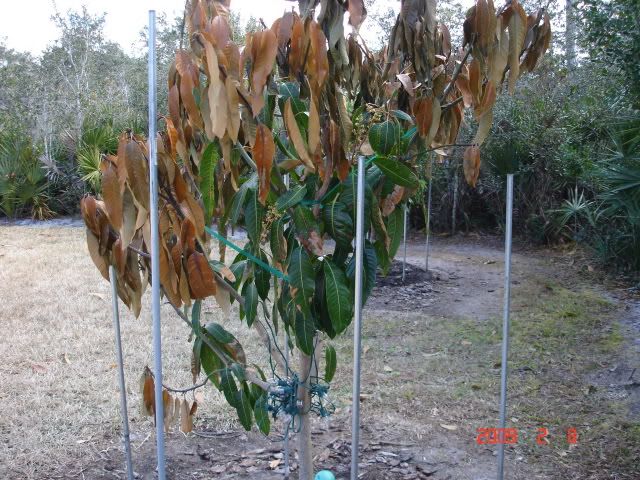 Keitt now...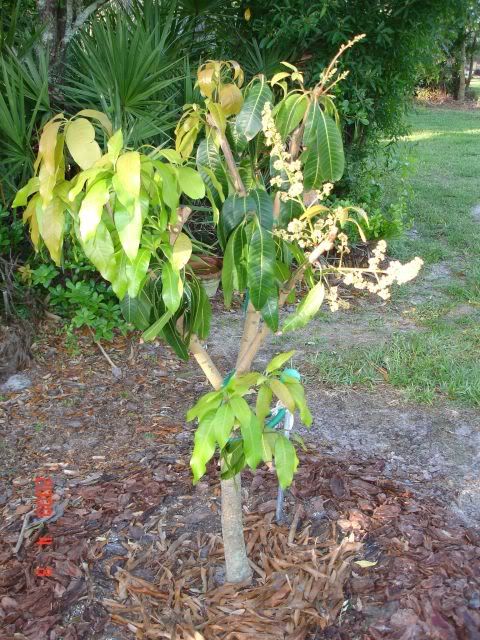 Cogshall Mango

Cogshall now...

Even my Carrie...who wasn't doing well before the freeze is making a comeback...I've had a lot of issues with this one from about the first year I bought it. It is actually suffering from some type of "mango dieback disease"? You can see where I painted the trunk to try and stop the fungus from spreading...not working, also tried lots of different fungicides. I've been nursing it for over three years...but it just won't die! I have been threatening to replace it,but just when I'm about too...it gets new growths, so I will just keep it till it croaks. It is the shortest little tree, I think it shrinks every year, lol...
Carrie...appx. 15"-18" tall Soda can for size reference

My Potted Glenn also Rebloomed a few weeks ago...after all the blooms from Dec. Died. Its been a Crazy winter here in FL...record lows broken from 20 years ago, I guess I should be glad I even have mango trees alive!