UPDATE: Petal Pushers: June Jubilee Continued (round 3)
tracyvine
(6 NE Ohio)
June 18, 2009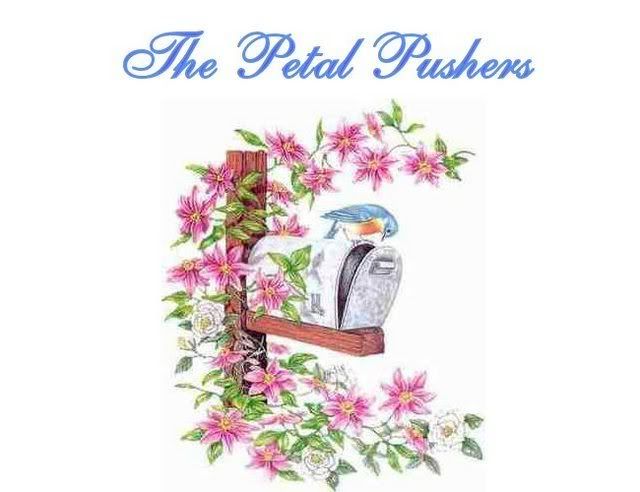 Ding Dong, the old thread is dead... so I am putting up the new one!
I will be posting the new round of I Spy this evening for all of our wonderful Petal Pushers to take a stab at. Please join in for the fun even if you haven't traded this month.
Who is hosting for the next month's swap? Does anyone know?
I heard from a lovely lady that I met here last December. She was wondering if she could come and join in for a swap with us sometime soon. Her GW name is Dr. Gulley/Dianne. I told her that I would let all of you know she might be stopping by sometime soon to visit with us.
Vicky, I can NOT believe what happened to your pool (last post on the old thread for those that missed it)! I was reading your post with my mouth hanging wide open. You poor thing! We had one of those big (yes, I was thinking kiddie pool before) blow-up pools once and I could just not get the hang of it. Ours was a little tiny bit lopsided when we filled it but it didn't flop over on us. My biggest difficulty was getting the algae under control. What a nightmare that was! I am just cringing for you, but kind of giggling too. LOVE YOU!
I can't wait now that you can visit a bit more! Woo HOOO! Vic is back!
Happy Gardening!
Tracy