Cherimoya from seed with 1st and only flower
Woohoo! My cherimoya finally has its first flower about 2 months ago after 4-5 years (from seed). It took a few weeks for the flower to be at the female stage. using a pollen from a full grown cherimoya tree, i hand pollinated that flower and guess what? look...success!!! i am really excited to see how big the fruit will get and to see how it taste like. i will post some more pics once it starts to grow bigger.
bad thing is, so far, it is the only flower that the tree produces. i am hoping that it can produce more flowers so that i can get more fruits. anyone know what i can do to get more flowers?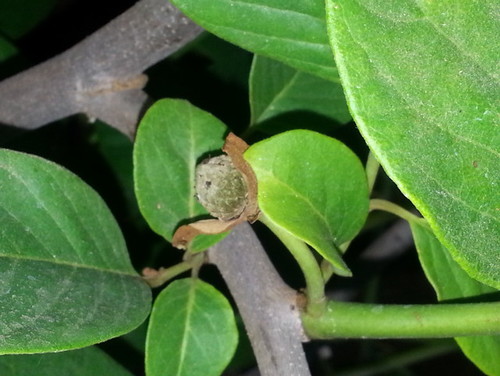 This post was edited by tydiggy0628 on Wed, May 28, 14 at 18:40