Pug's Post Freeze Updates(Lots of Pictures)
puglvr1
(9b central FL)
May 19, 2011
Its been a few months and I thought I would share some before and after pictures of my most damaged Mango trees...from the freeze of 2010/2011. So far Keitt is the slowest in recovering but I'm not complaining since this one was hit the worst and thought it would die.
Cogshall Before...Dec. 2010
Cogshall pugged...Feb/March 2011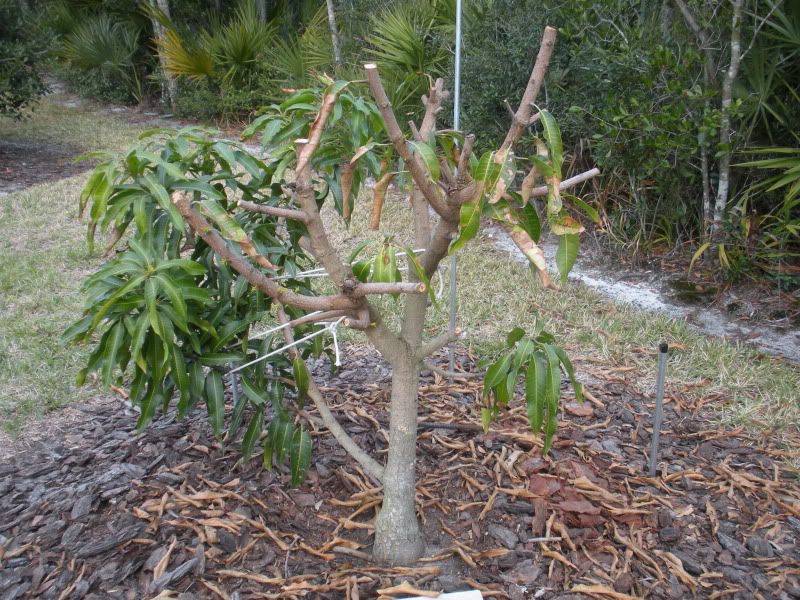 New growths...end of March 2011
Taken today...just noticed a new growth flush is starting! Just fertilized it a week ago before the rain.
Keitt before...Dec. 2010
Severely pugged Keitt...March 2011
Recovering Keitt...ever so slowly. May 2011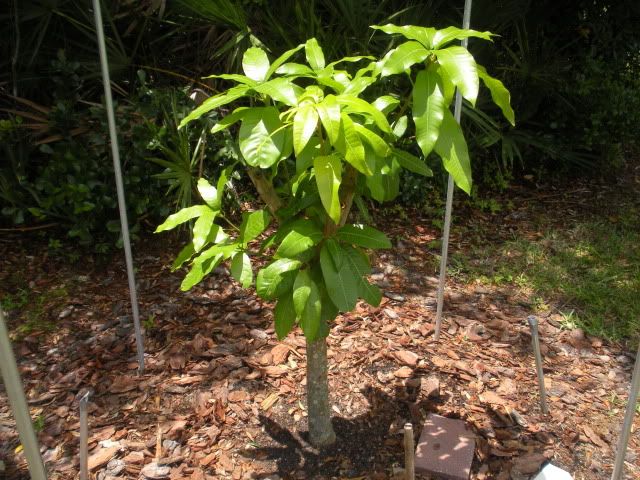 Glenn before...Dec. 2010
After trimming...Feb/March 2011
Glenn recovering nicely...April 2011
May 15 2011...From far away you can't hardly see all the damages..but believe me you can still see all the trauma and damages up close!
Thanks for looking!