NOID similar to alo portodora/ birds nest fern?
petrushka
November 17, 2013
any idea what this can be?
the plant grows out of low upright rosette, it's the size of giant bird's nest fern. leaves about 4' long and 12-18" wide, but with veining similar to alocasia portodora. there is no split of the leaf at the stem (arrow like) and the stem is ultra short, a few inches only.
i did not have a camera with me, so could find a very distant pic only. in the background is alocasia calidora i think, the plant i am talking about is in front : 2 of them.
i think i found a match - it's bird's nest anthurium.
anybody grows them? i hear they are quite common in florida?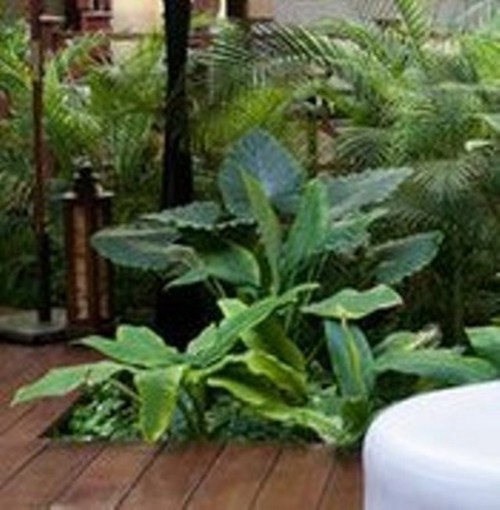 Here is a link that might be useful: here's what it looked like closest
This post was edited by petrushka on Sun, Nov 17, 13 at 18:33