Anti Squirrel Deterrent Fencing??
puglvr1
(9b central FL)
June 9, 2010
Hi all, I put this plastic fencing up in hopes of keeping the squirrels(aka) "Tree Rats" at bay from my very first mango fruits. Last year I did a similar set up with the few lychee fruits I had(before the freeze damage almost killed it this winter) and it worked great...not one fruit was stolen by varmints. I'm hoping this will work as well...I guess only time will tell. Plan B would be to throw a bird netting on top if the fencing is breached,lol...Since I don't have that many...I don't want to share with them :o) Just wanted to share a couple of pictures...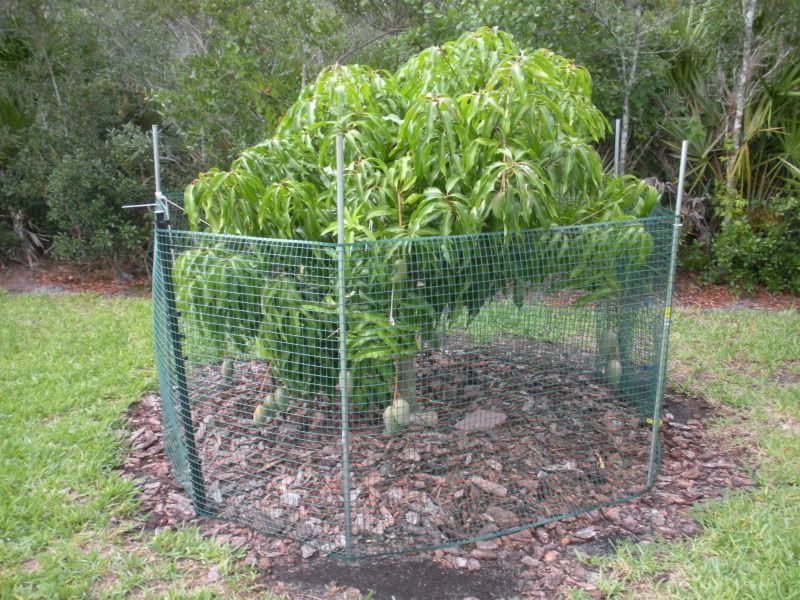 Just about all my fruits are at the lower branches...