WANTED: Trinity Park Swappers--Pics of poppies, lace cactus...
Those who traded with me for poppies--did any of them survive the transplant? I hope they did, but sincerely doubt it. They sure didn't look happy about being moved. See pic's of the ones I left in place at the bottom of this post, and know that your seeds are coming when these mature. Be sure to note the pretty opium pods.
********
Those who traded with me for the lace cactus and blackfoot daisies--here's what your lace cactus will look like when it blooms:
And here's what it will look like when it's all grown up:
And here's what the cactus and blackfoot daisies will look like when they're planted together: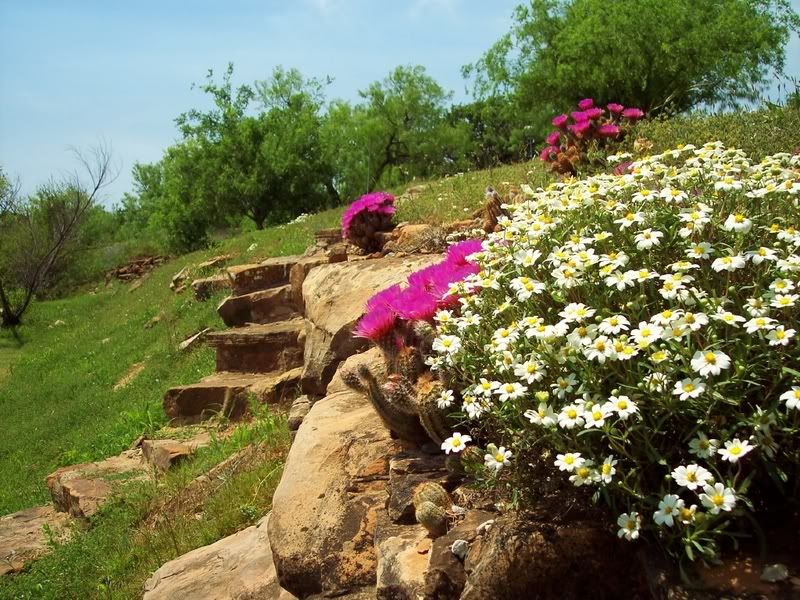 Those were the "parent" plants from which yours were taken.
And now the poppy pics: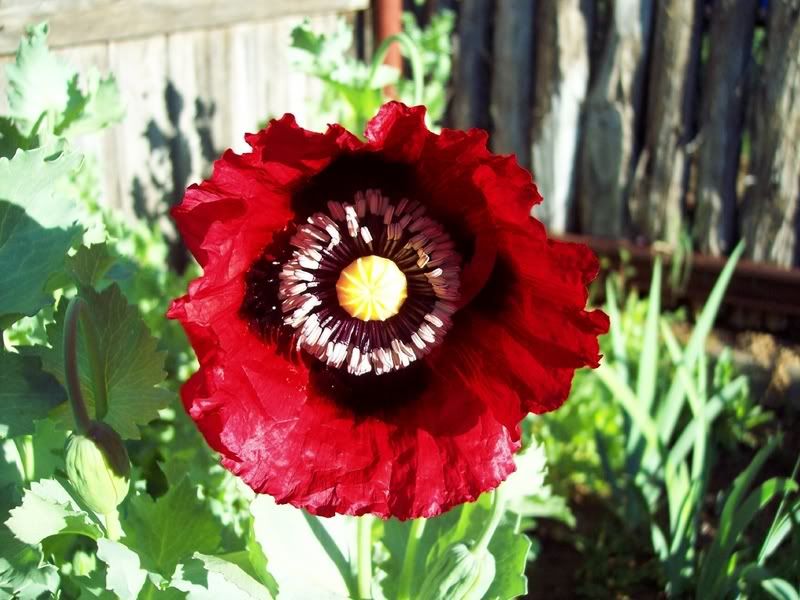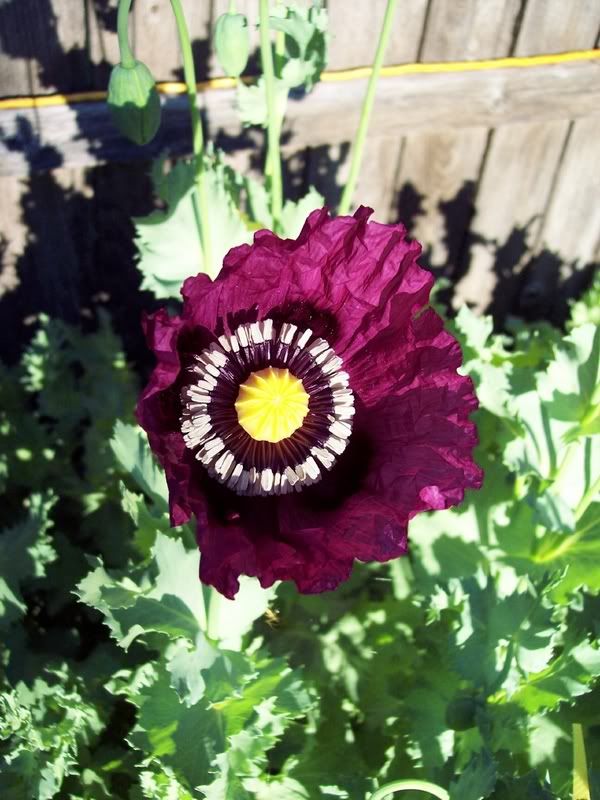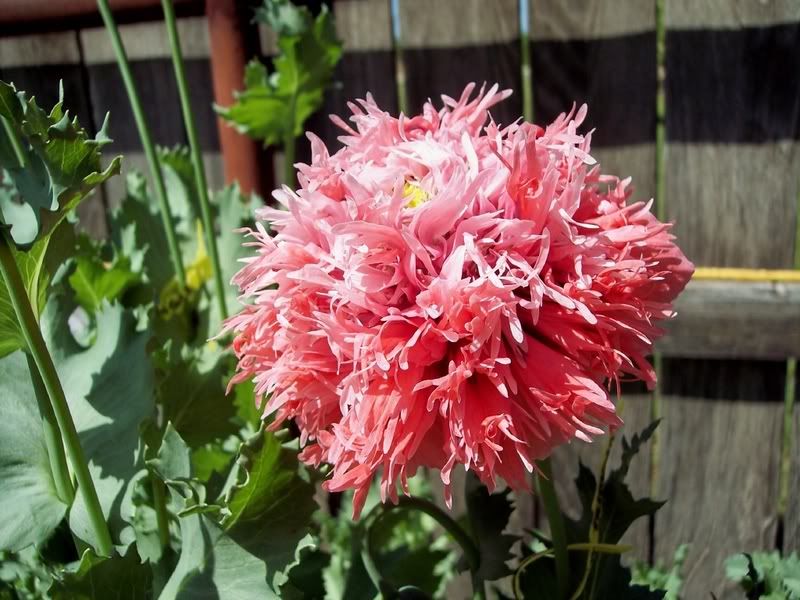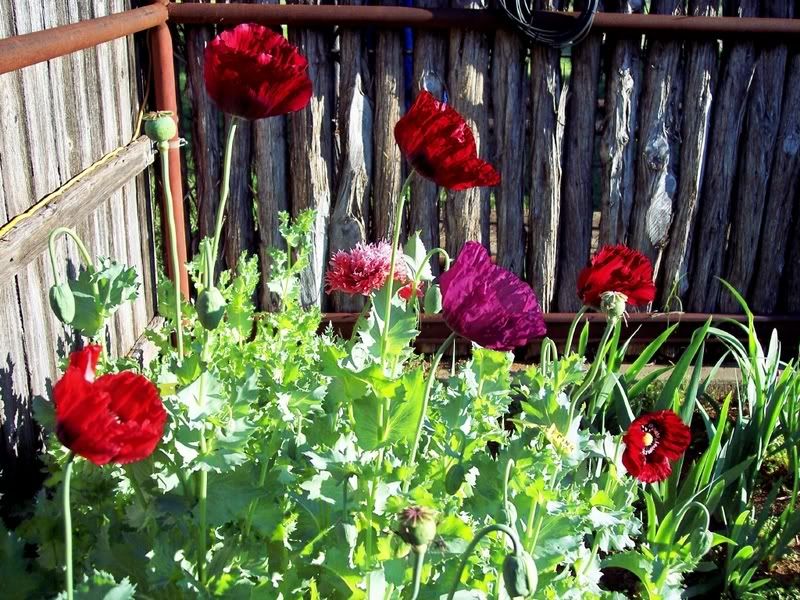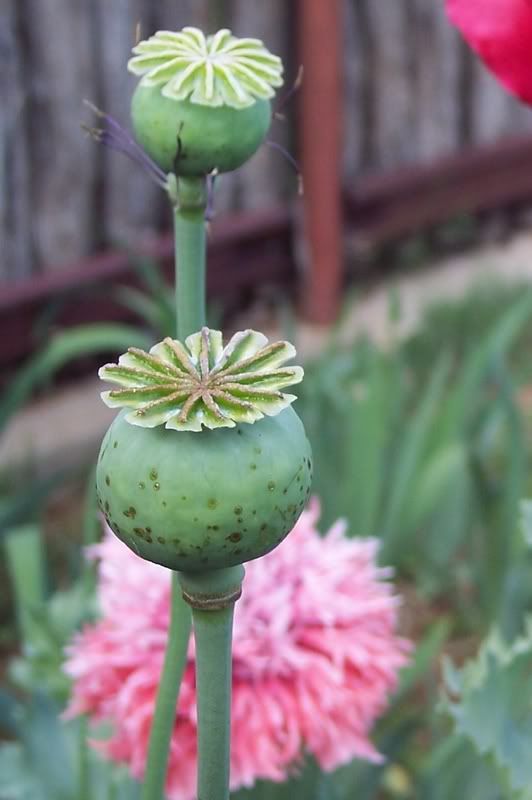 Did you spot the yellow plastic garbage-bag ties? So classy! It was the best way I could think of to label each plant so I can keep the kinds of seeds separated.