Lychee Timing Update
hmhausman
(FL 10B)
June 1, 2010
This message is mostly for Lycheeluva who is trying to plan a trip south to get immersed in ripe eatable lychees. Here's what they are looking like as of yesterday.
Hak Ip.....distant shot as they are all at the top of the tree.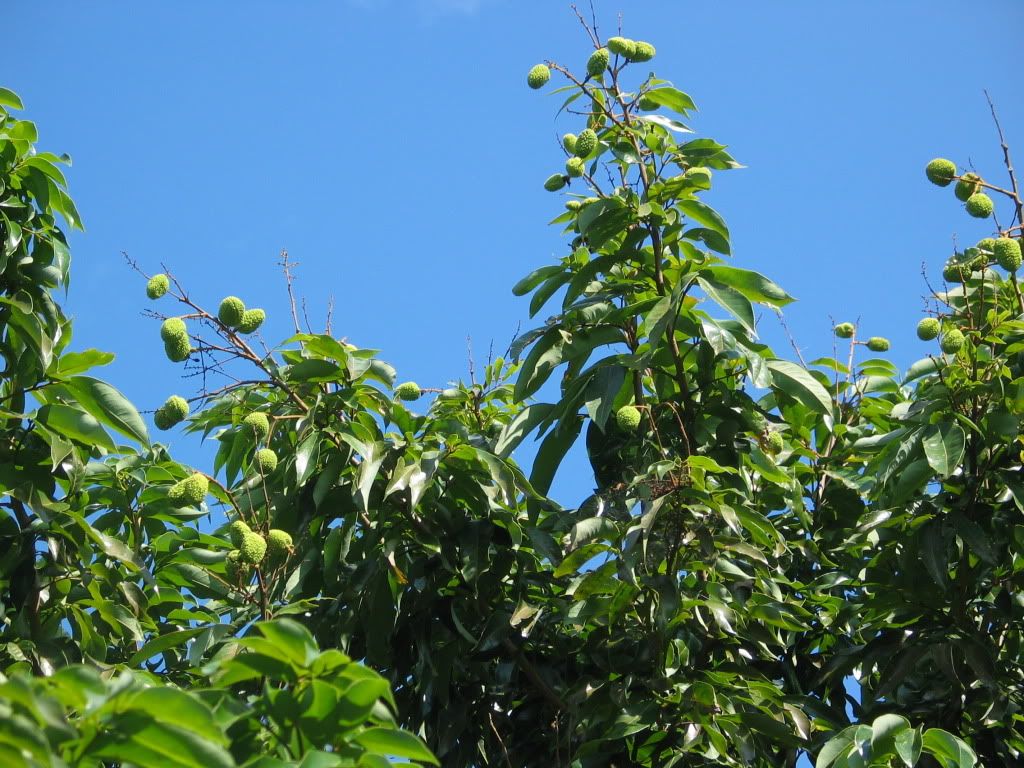 Early Large Red..., a distant shot to the top of the tree.