Update of 4 month old mango tree
Hi! About 4 months ago, I asked you guys of tips on how to grow a mango tree by seed. I got thorough answers and now I have an update of my mango plant! Here's a small update on my mango plant 4 months later!
Question; when is the best time to transfer the plant to a bigger pot? You see, I'm not looking at all for fruiting, but I'd like to keep the plant in a pot about the same size as the picture above because I want to take it with me when I'm dorming for college. As it grows, will the plant die if the roots don't expand fully because of a tight pot? Thanks guys!
EDIT: anyone know how to turn a photo right side up? I uploaded this on my iPhone.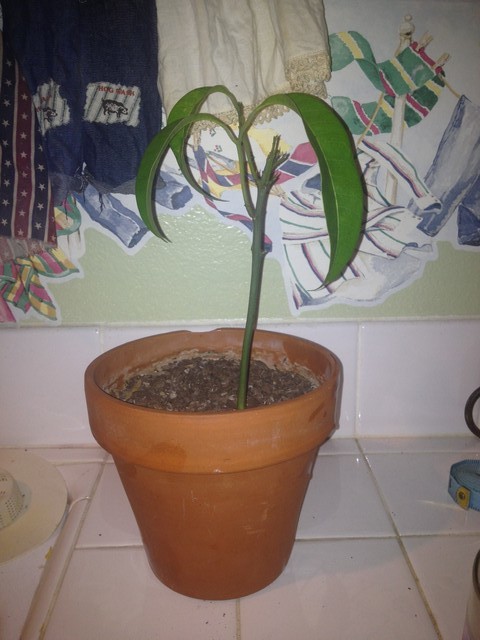 This post was edited by eointremont on Tue, Jul 2, 13 at 0:52