My new Santol Tree
ch3rri
(z6 PA)
July 18, 2008
I just got my santol tree yesterday so decided to share a pic. It was 6ft tall but topped so it will get more bushy. I believe this is a 3 years old tree. Yellow variety. I got it from nipahutgardens.net. The one on their website is a more mature tree...if you want to get one too.:). They are very nice people to purchase from.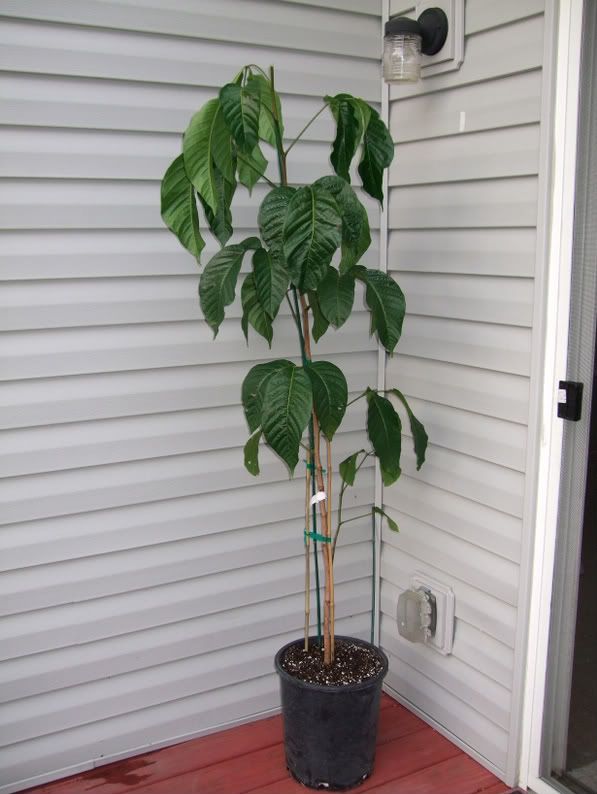 Anyone own a santol or have any experience with santol tree before? I heard they fruit in their 3-4 year. Do they need two trees for pollination? I read it somewhere on the forum that they need two to fruit, which I hope not.
Here is my updated Hasya sapodilla tree with the fruits. There were about two dozen of flowers but only a dozen forming fruits. This one is the first fruit formed. Hopefully it will stay on. The tree is only about 2 ft tall.