Is This Cacao Pod Forastero, Criollo or Trinitario?
rhizophora
(8)
July 24, 2009
Hi,
I was given a cacao pod today by a kind person at the Eden Project. It had fallen off the tree and the seeds inside had already germinated. The beans/developing seed leaves were purple in colour. I apologise for posting the same post in two forums, I meant to post in this one originally but I didn't realise I had posted it in the Tropical forum until it was too late! I would be very grateful if anyone could tell me what variety it looks like.
Thanks in advance :)
James
Immature pod on the same tree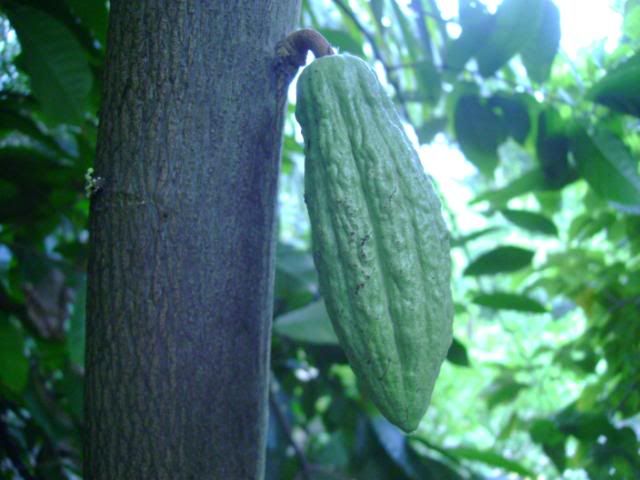 The tag on the tree, perhaps the code indicates the variety?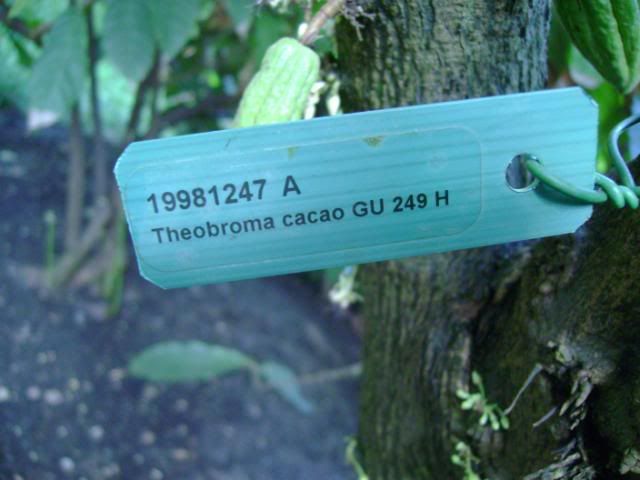 The actual pod I have
Close up