Need INVASIVE plant advice. Help!
tastefullyjulie
(Lewiston, NY 6)
May 11, 2014
I have an area at the back of my yard that has troubled me for 12 years. It is a wooded area that is swampy all spring and fall but dry as a bone in Summer. It gets sun from morning until about 2 or 3pm. The only thing growing there are weeds. Mustard grass, wild onions, golden rod, etc. Every time my husband has tried the amend the soil and plant something he only makes matters worse - killing off the prettier weeds leaving dried up dirt patches and more tall grasses. Bishop's weed and Evening primrose are trying to make it but have not spread one inch over several years. The ground is hard clay.
I need advice on some very invasive plants. I don't care what it is as long as it's more attractive than is what there now. It looks like a post-apocalyptic wasteland right now. Give me your most invasive, untameable ideas. Things you would never want anywhere near your garden.
Please help. Did I mention even the mint died. :(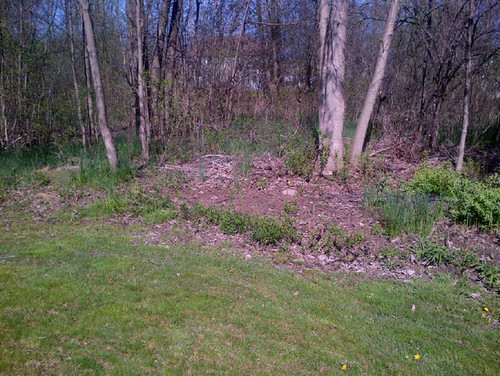 This post was edited by tastefullyjulie on Sun, May 11, 14 at 10:17