An Amazing Find- and probably a new cultivar!
marinfla
(10 South Florida)
July 29, 2011
I had the great fortune of being gifted a bounty of mangoes by a friend who has a very productive tree in her yard and she doesn't care much for mangoes. The tree is of average height (maybe 20 feet)and growth habit. Perfect size for a small yard!
It was grown from a seed of unknown origin. The woman who planted the tree passed away and took the secret of the seedling origin with her when she departed. I am guessing by the size of the trunk to be about 20 yrs old. Below is a picture of the mangoes. They are very large... ranging from 3-4 lbs. They are super juicy, sweet with a slight hint of spice and almost no fiber. I have sprouted a few already for root stock and below are pictures of my very first attempt and adventure into the world of grafting. Lord knows I read A LOT and watched enough videos to get enough nerve to try it. I got budwood today and grafted two side veneer grafts onto a 2 year old seedling and cleft grafted a younger root stock. I have to propagate this tree, give it a name and get it out there because it is just that amazing!! I hope the first grafts take...sitting here with fingers crossed and prayers. Then I can get some help from the experts in trying to guess at the parentage of this gem.
The Bounty...a small seedless watermelon in the back for size comparison: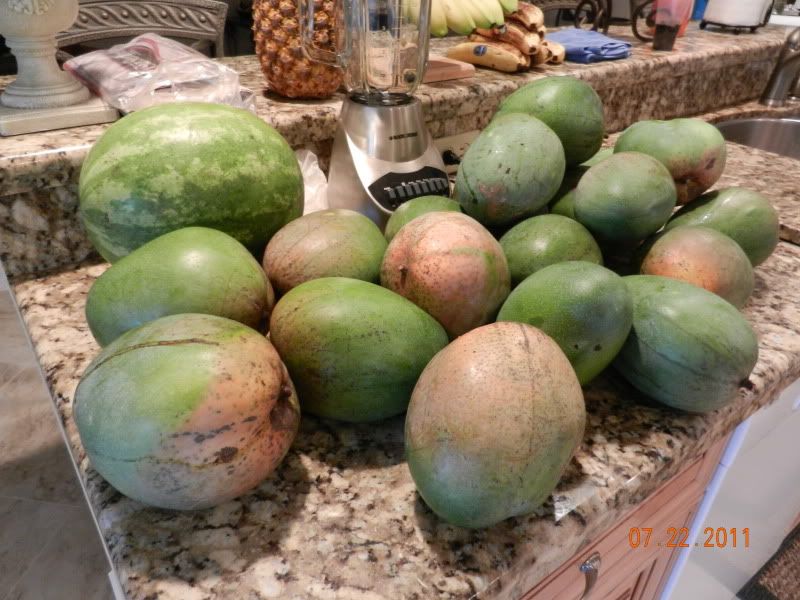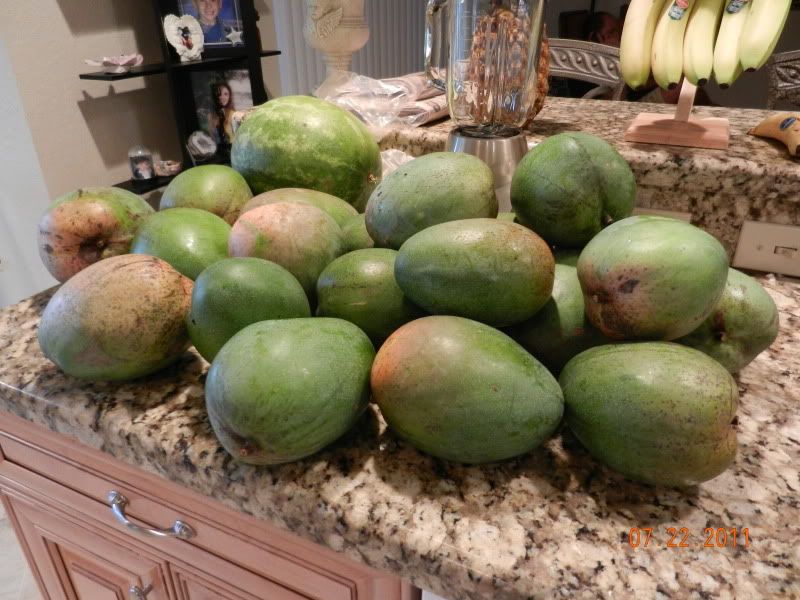 The Largest of The Mangoes: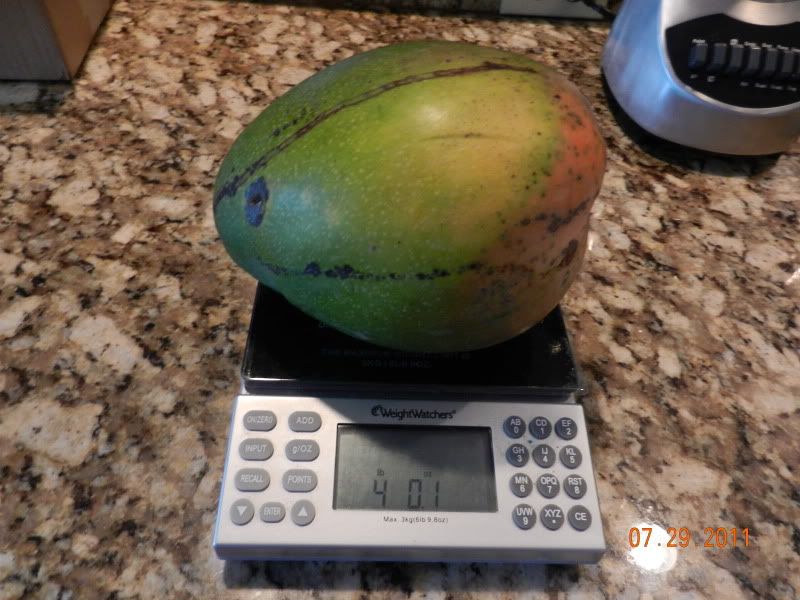 My Tools: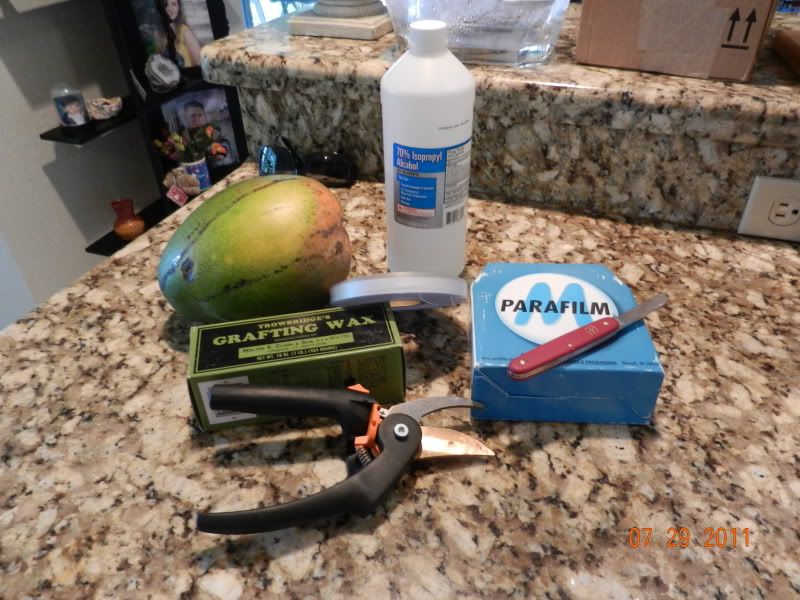 The 2 yr old root stock: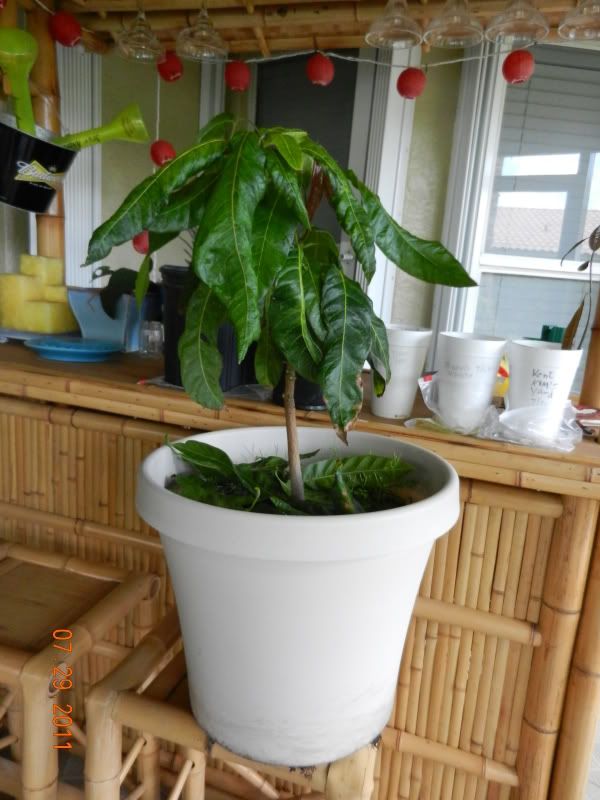 The First of the Veneer Grafts:
With the second graft added above the first: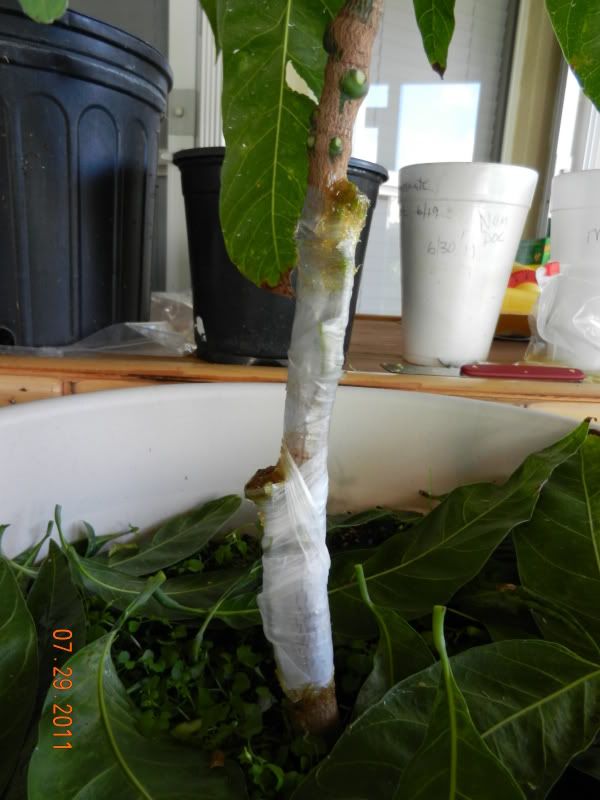 The Cleft graft on the young seedling: