cherimoya seedlings--now what?
caiden
(HI, 11)
July 20, 2010
Hi, I planted cherimoya seeds in one of my greenhouses several months ago, and now I have 9 good sized, healthy little seedlings with leaves. See picture: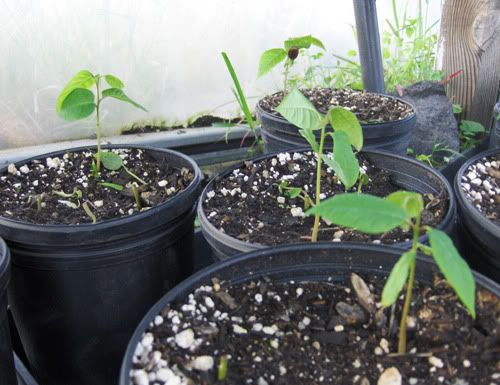 I've never grown fruit trees from seed before, so I'm a bit stumped as to what to do next. Is it the time when I should transplant them to bigger pots? Could they just be planted in the ground from here? I only really plan on having two-three trees from this batch of seedlings, so I can afford to experiment a bit, but I'm not sure. Any advice would be appreciated.