My new mango trees
Here are my newest mango trees.
Nam Doc Mai, Choc Anon, and Florigon
I was delighted to find that a local nursery here carried those variety of mangoes and many more, thus I could avoid paying shipping. And the wife won't allow me to drive 4-5 hours to Miami to buy fruit trees. =P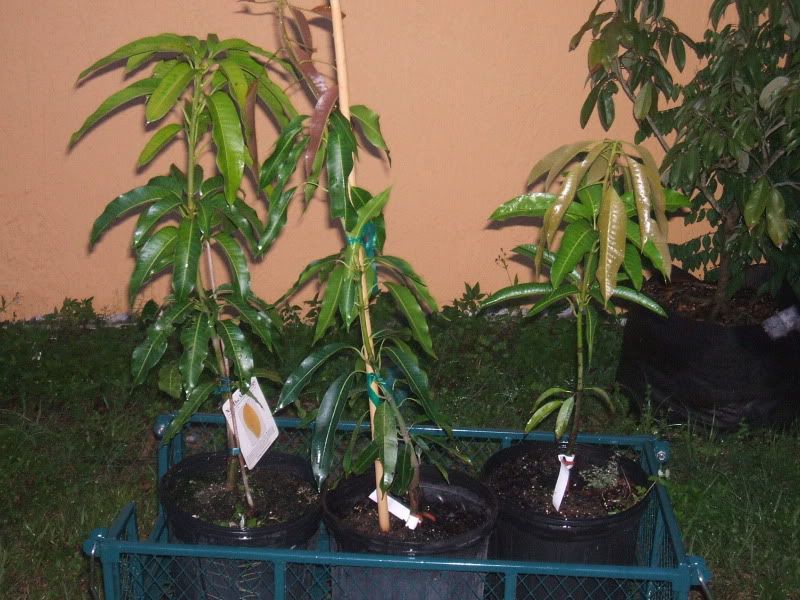 To my horror, my toddler was picking off the leaf flush on the choc anon when I was driving.
The nursery had a bunch of other mango. Which one do you think I should get next or avoid (very cold sensitive)from the choices below? I will not have space limitation once I finish clearing up my land.
Glenn, Mallika, Bombay, Valencia Pride, Lancetilla, Ice Cream, Julie, Fairchild, Carrie.
I currently have in pots: Alphonso, Edward, Pickering, Kent, Keitt, Excel, Haden. (I bought the Kent tree on impulse when I spotted it at Home Depot for the first time. Little did I know that it would grow to 50 feet).