My Potted Sugar Apple
ch3rri
(z6 PA)
August 1, 2011
Hello All. Just an update on my sugar apple trees. They are growing very well this year with lots of flowers and fruits on my Kampong Mauve sugar apple. My seedlings also produced many flowers and one even formed into a fruit. I really find the sugar apple to be easy and rewarding.
Yellowthumb- the sugar apple can be leggy if you let it be. Just like any tree, you should prune at young age to promote branching and keep the tree short with thicker trunk. My first seed grown sugar apple is very leggy because I pruned it too late. Check out my blog for pictures. But with my new seedlings, I pinched off the tips when the seedlings were 1-2 feet high. I also keep on pinching the tips off when the branches reach a certain length. At the beginning the seedling can be very leggy and need support. All you need to do is tie a stick next to the seedling to support it until it can stand on it's own. I really think it's worth it to plant a sugar apple tree if you like the fruit. As for space, I think all tree will grow and take up a lot of space...even the grafted tree can grow quite large if you let it be.
Kampong Mauve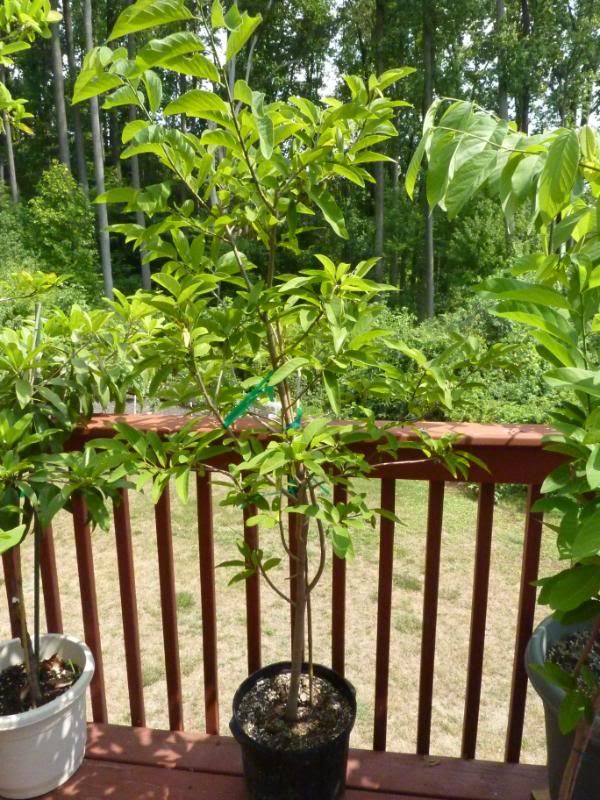 Thai-lessard I got from Pine Island last year.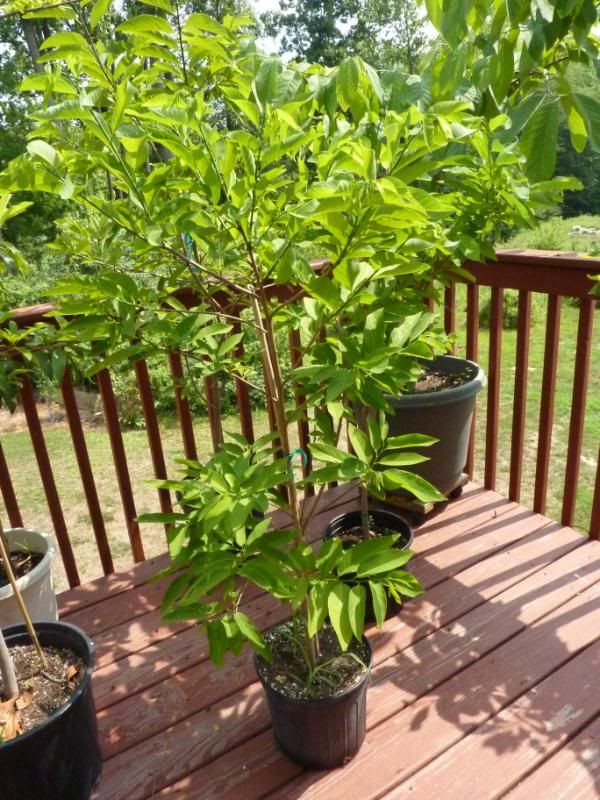 Here is the link to my last year sugar apple.
http://ch3rri-blossoms.blogspot.com/2010/07/sugar-apples-man-cau-updates.html
Here is a link that might be useful: More pictures of sugar apples