mangosteen: holy grail?
Eggo
(z10soCal LBC)
August 18, 2006
mangosteen 2006 pictures. Not my rarest plant but indeed my most precious. So much time and energy has been spent on these ladies.
It has really grown since last year.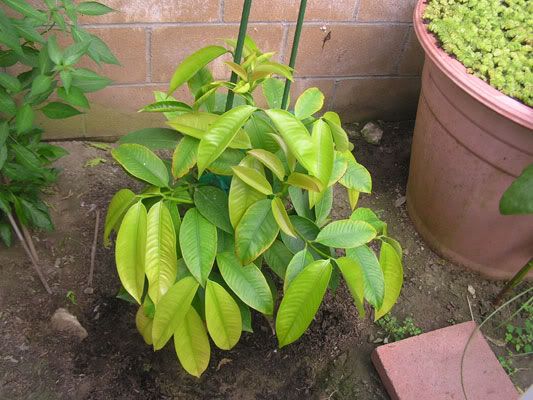 A different angle.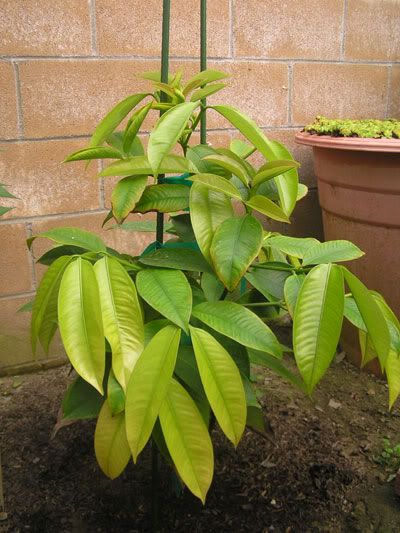 I have some small two year old seedlings, they are still very small at this point. I think I had only 4-5 set of growth flush on them, not enough of an acid potting mix I think. I think most seem to take off a little faster at about the 3rd year mark.